106 +/- Ac, Tipton – Shelby County, Tennessee
Tipton - Shelby County
Mississippi River Hunting Land
Contact Agent:
Lake Gates 901-493-5925
Location:
Approximately 30 minutes north of Memphis on the Mississippi River and the Shelby – Tipton County line, adjoining Shelby Forest.
Acreage:
106 +/- Acres, by tax rolls
Features:
Deer, Duck, and Turkey Hunting in big timber on the Mississippi River.
150+ trophy deer & 75+ gobblers  harvested in 25 years of ownership.
Lined pond with pit blind for duck hunting.
Outstanding hunting influenced by adjoining Shelby Forest & other large blocks of timberland & agriculture with little hunting pressure.
Purchase Price:
$350,000.00
106 +/- Ac, Tipton – Shelby County, Tennessee – Location Map
Tipton - Shelby County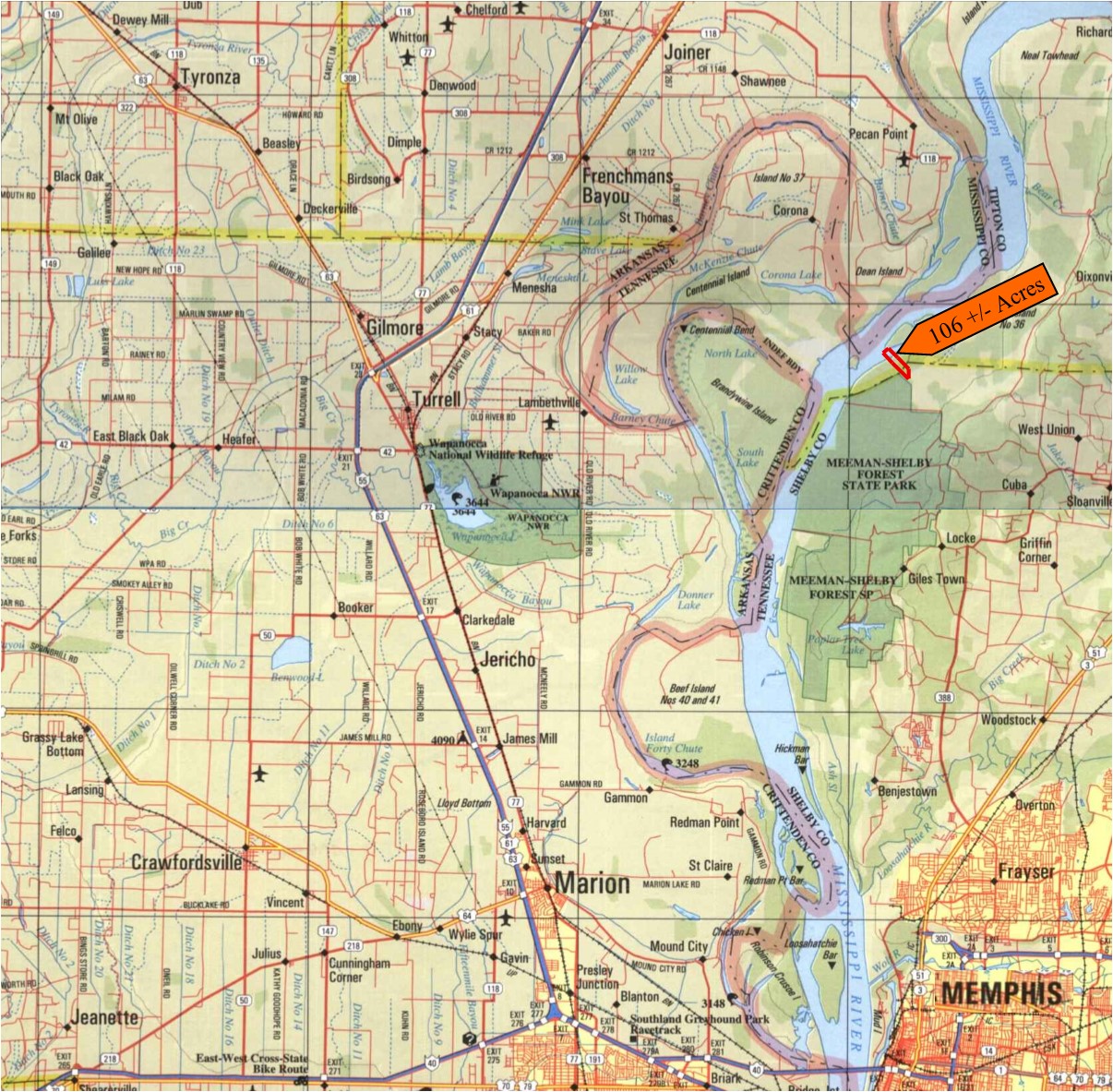 106 +/- Ac, Tipton – Shelby County, Tennessee – Aerial Photo
Tipton - Shelby County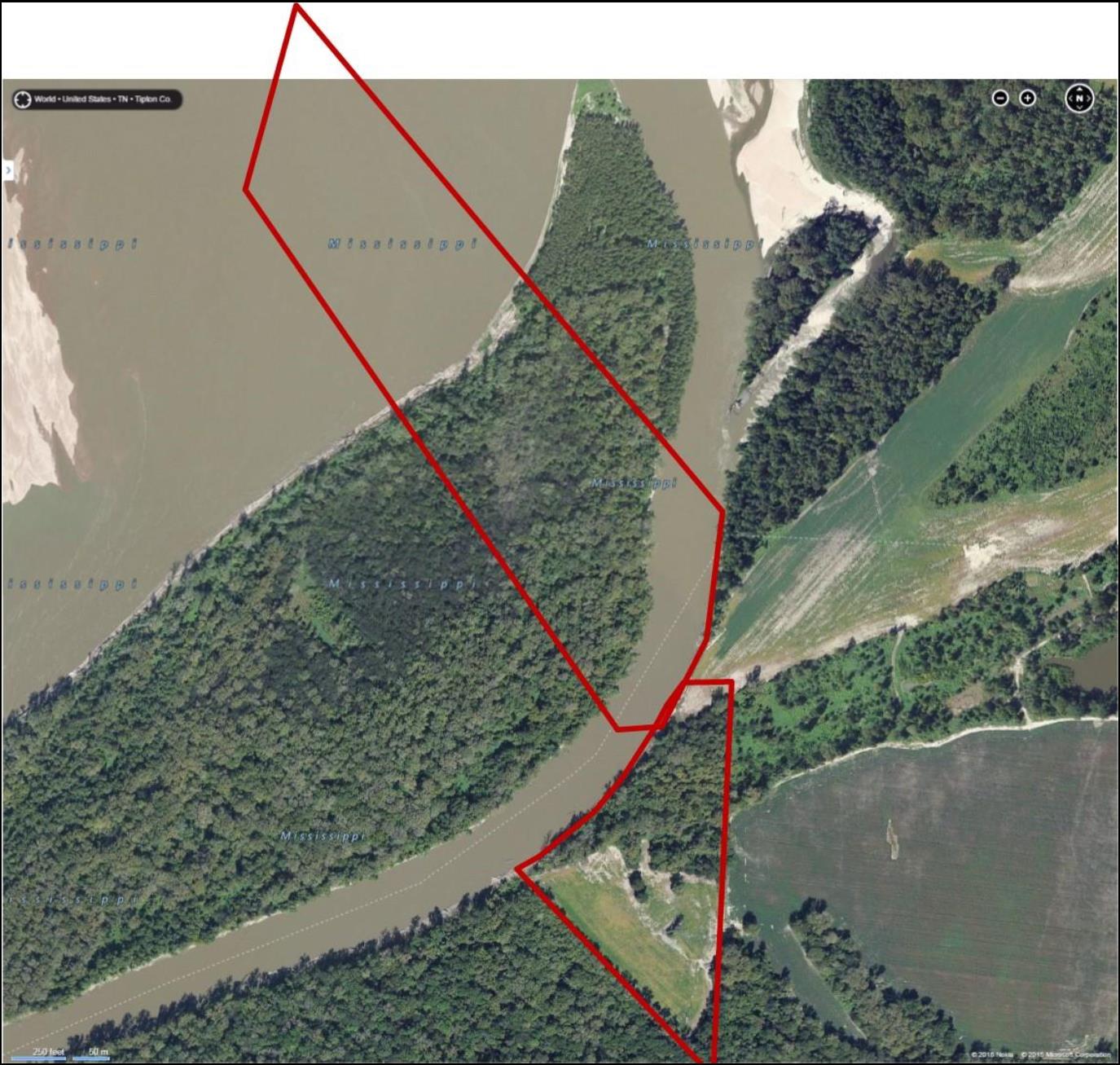 Photos: