118 +/- Acres Enid Lake Hunting & Fishing! -Panola County, Mississippi
Contact Agent:
Colt Aldison 662-604-3035
Location:
Approximately 15 Miles SE Batesville, or 28 Miles SW Oxford, on "Upton Rd", North Enid Lake, near Chickasaw Boat Ramp.
Acreage:
118 +/-
Purchase Price:
$283,000.00
Property Description:
Great Deer, Turkey, & small game hunting with potential Home & Lodge sites with close proximity to Enid Lake. Rolling Hardwood & Pine Timber with intermingled Food Plots & 1 Pond. Power & water Utilities in Pope School District.
Chickasaw Boat Ramp 1.5miles
118 +/- Acres Enid Lake Hunting & Fishing! -Panola County, Mississippi – Location Map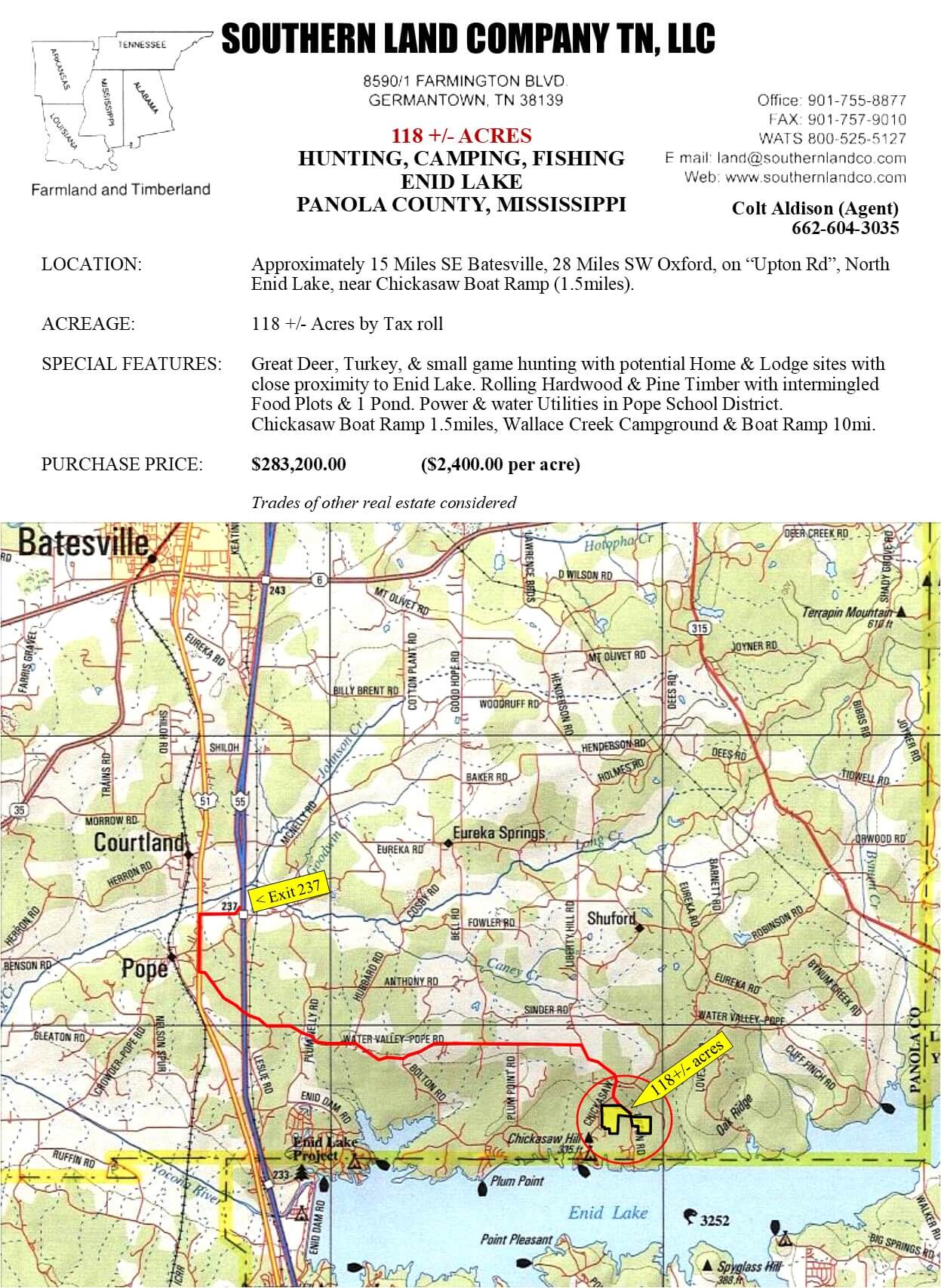 118 +/- Acres Enid Lake Hunting & Fishing! -Panola County, Mississippi – Aerial Photo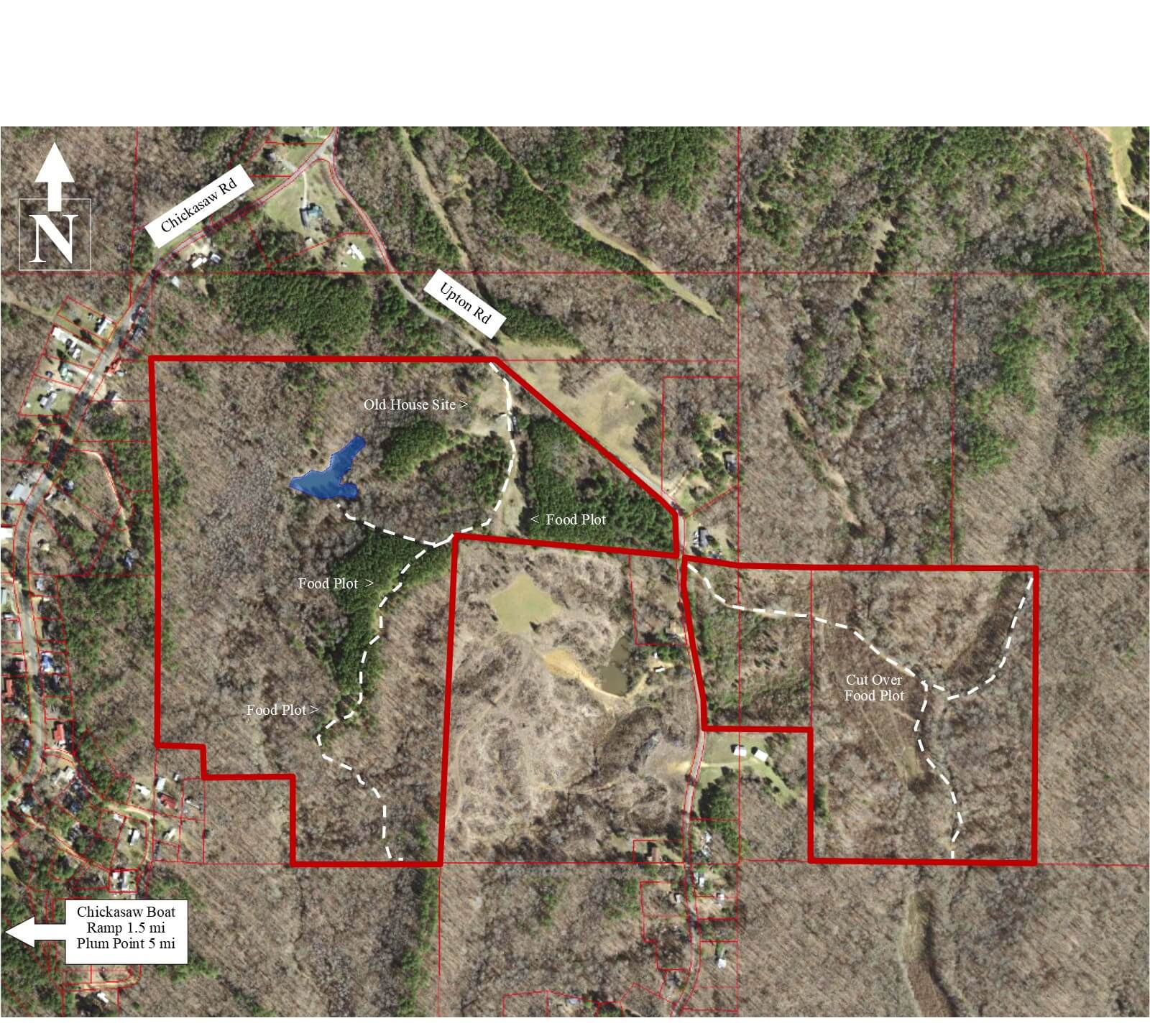 Photos: