123 ACRES HARDEMAN CO TENNESSEE DEER+TURKEY+DUCKS
Hardeman
Contact Agent:
Alan Wright, 901-619-2920 Shown by Appointment
Location:
On Ruby Lane, North of Bolivar, TN. One mile frontage on Hatchie River
Acreage:
123.7 deeded acres
34+/- acres open Pasture and food plots
89+/- acres Hatchie River Bottom land timber
Features:
Deer and turkey hunting in hardwood timber and along one mile meandering timber lines in food plots. Duck hunting in a leveed food plot planted for ducks, in a cypress lake formed by old river loop and in flooded Hatchie timber.
Purchase Price:
$369,000.00 ($2,999.00 per deeded acre)
123 ACRES HARDEMAN CO TENNESSEE DEER+TURKEY+DUCKS – Location Map
Hardeman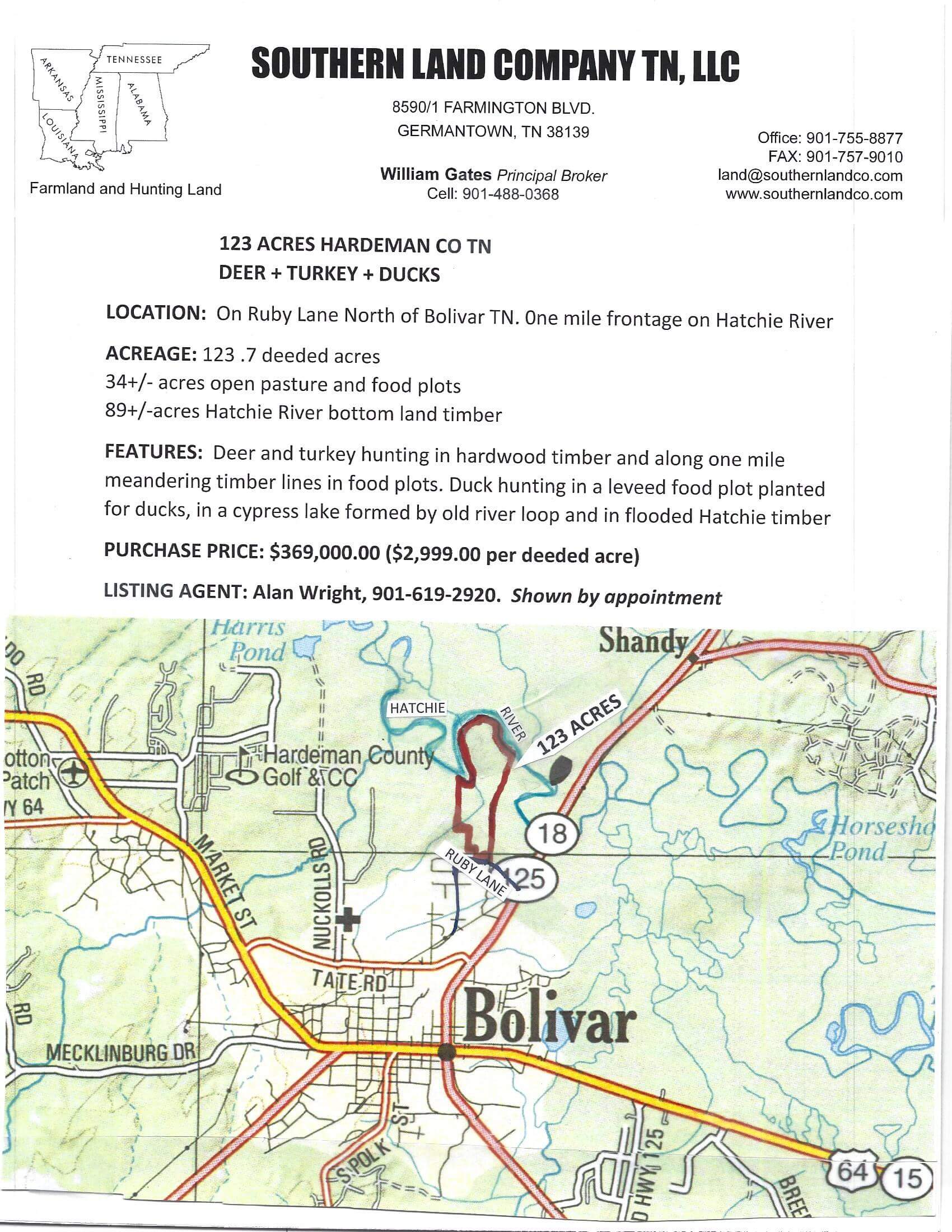 123 ACRES HARDEMAN CO TENNESSEE DEER+TURKEY+DUCKS – Aerial Photo
Hardeman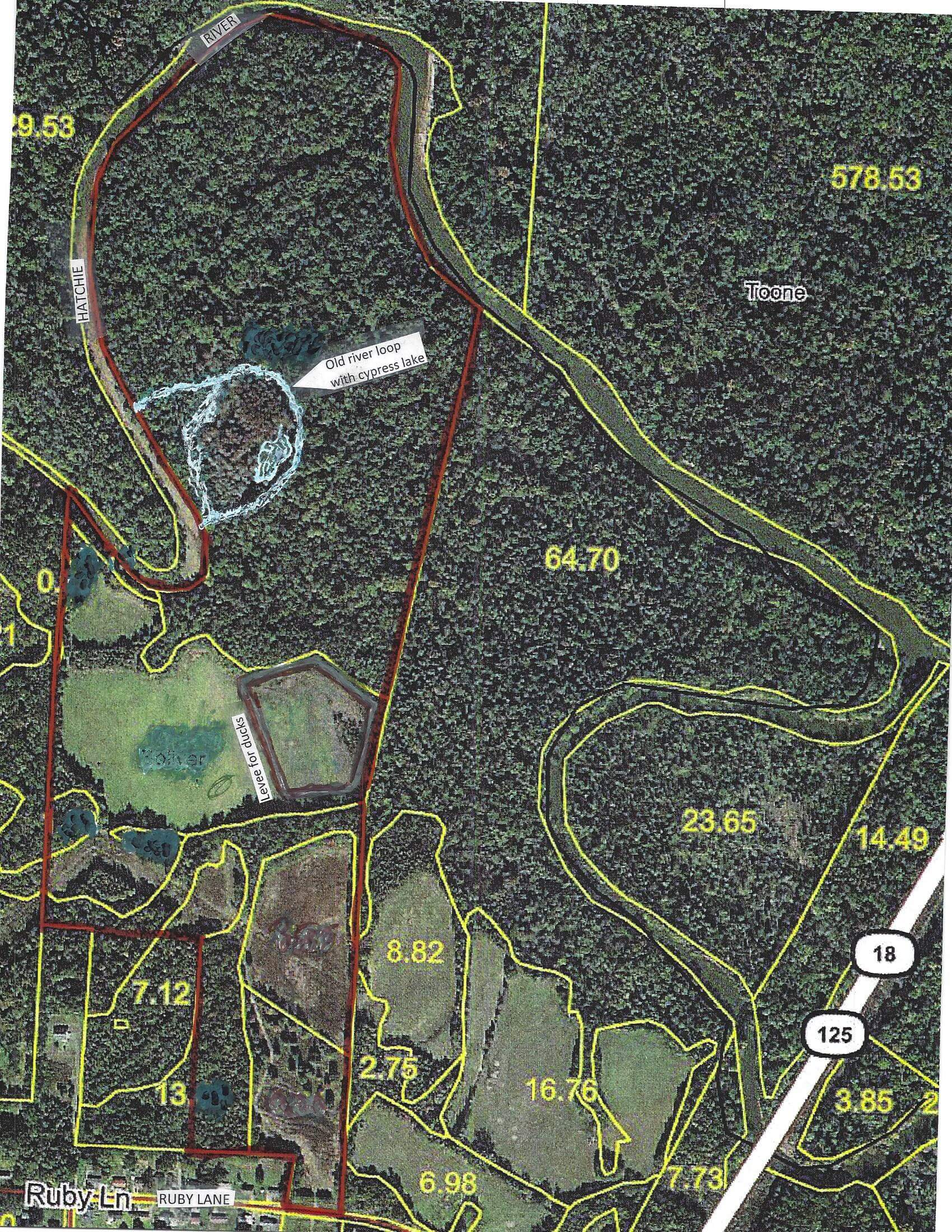 123 ACRES HARDEMAN CO TENNESSEE DEER+TURKEY+DUCKS – Ownership Photo
Hardeman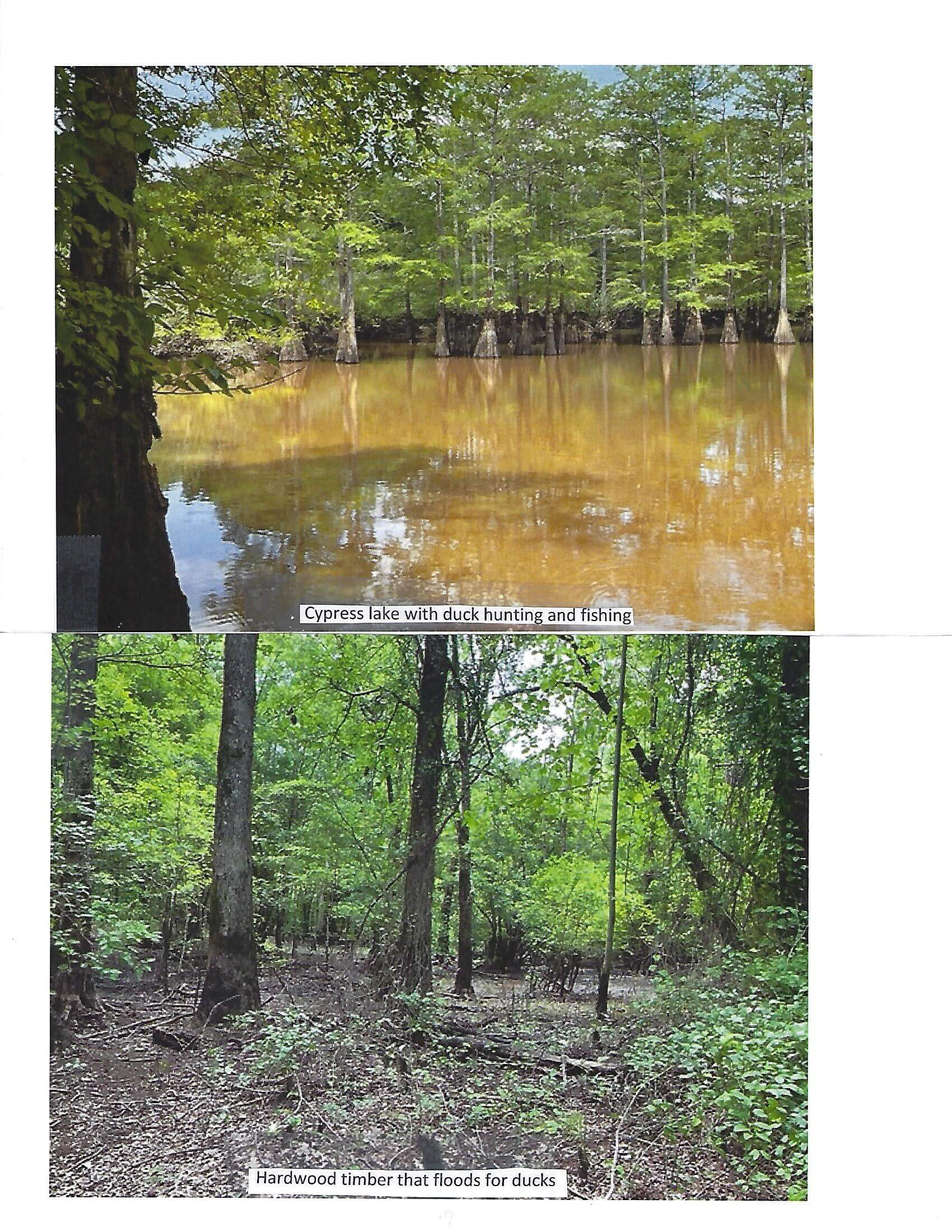 123 ACRES HARDEMAN CO TENNESSEE DEER+TURKEY+DUCKS – Highway Map
Hardeman