141 +/- Acres, Benton County, Mississippi
Benton County
Hunting & Timberland
Contact Agent:
Lake Gates 901-493-5925
Location:
Approximately 52 miles Southeast of Memphis, and 13 miles North of Holly Springs, off Allen Corner Rd, West of Hwy 7.
Acreage:
140.751  Acres, Total by Survey
Features:
Great deer & turkey hunting land over mature Pine (previously thinned), with lanes and food plots throughout pine timber, and fishing pond.
Short travel distance from Memphis and North Mississippi municipalities.
Purchase Price:
$253,800.00     or        ($1,672.34per acre)
141 +/- Acres, Benton County, Mississippi – Location Map
Benton County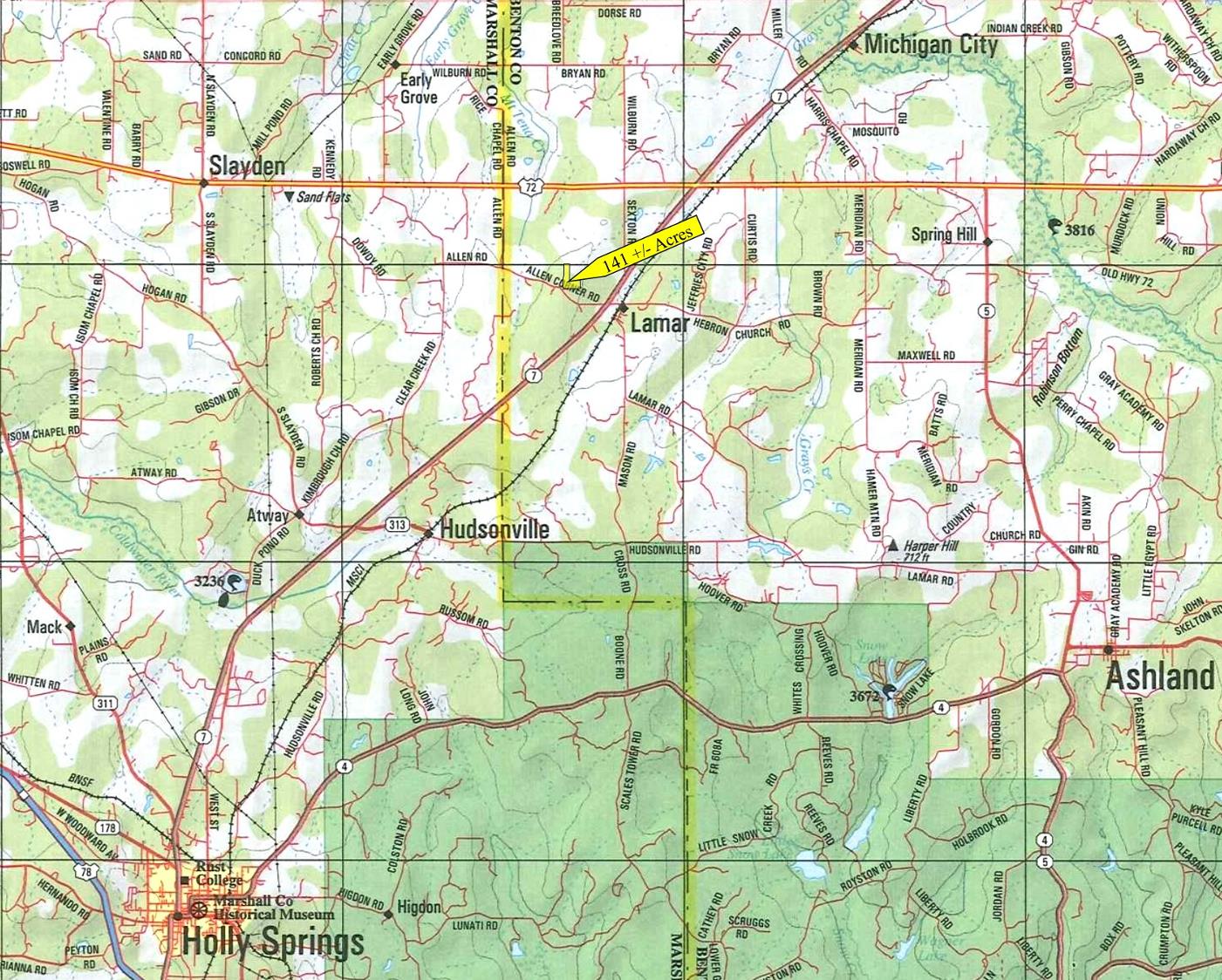 141 +/- Acres, Benton County, Mississippi – Aerial Photo
Benton County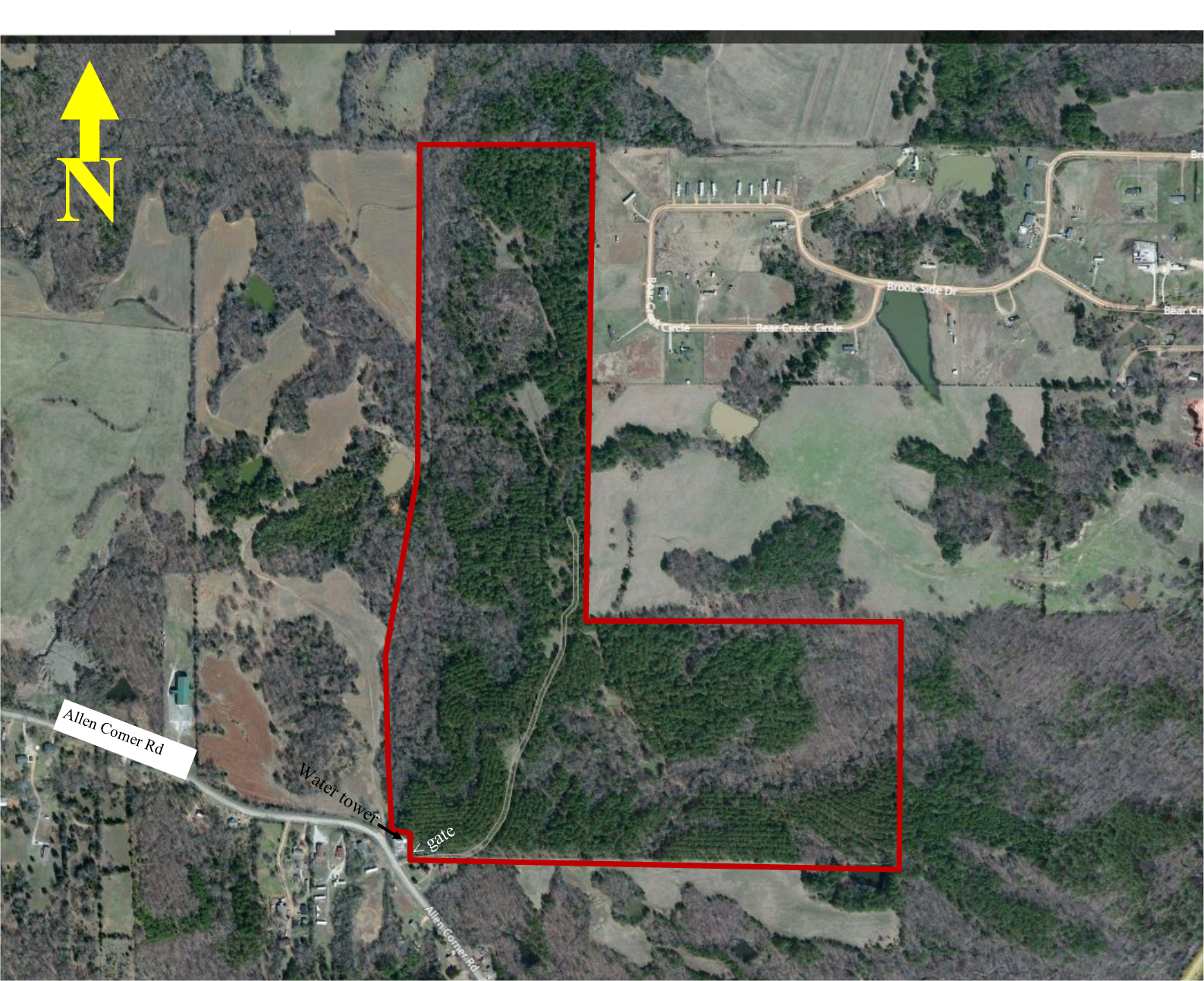 141 +/- Acres, Benton County, Mississippi – Highway Map
Benton County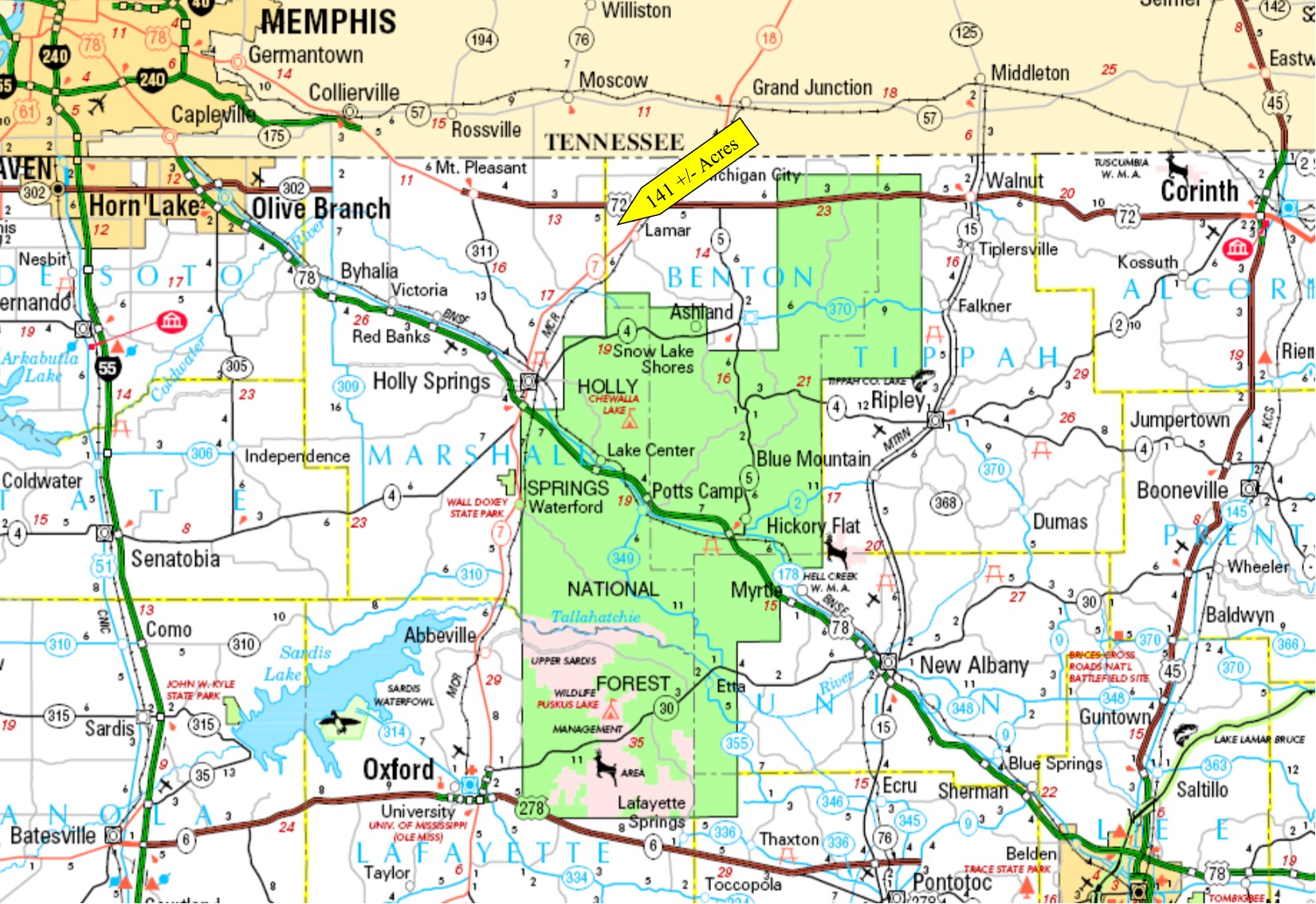 Photos: