173 ACRES SHELBY COUNTY, TN LOOSAHATCHIE RIVER TIMBER HUNTING LAND
Shelby County, Tennessee
DEER +TURKEY+DUCKS +FISHING!!!!
Contact Agent:
SHOWN BY APPOINTMENT: Shane Martin, Listing Agent 901-827-0224
Location:
On the Southwest side of Highway 388 (North Watkins Street) with 2 gated access ramps approximately 1.5 miles Northwest of Highway 51 in Frayser.
Purchase Price:
173 aces @$1950.00 per acre $337,350.00
TRACT DIVISIONS: Tract I 145 acres 2$1950.00 per acre $282,750.00
Tract II 28 acres @$1950.00 per acre $54,600,00
Property Description:
Two combined tracts in select cut bottom land hardwood timber, in good growing condition with value. Approximately 2 mile frontage on the Loosahatchie River with good deer, turkey and small game hunting, and possibilities for ducks when the river is up. Partially located in a a 10 acre cypress tree lake with fishing and duck hunting. Extreme game holding influence from hundreds of acres of neighboring farm and timber land.
173 ACRES SHELBY COUNTY, TN LOOSAHATCHIE RIVER TIMBER HUNTING LAND – Location Map
Shelby County, Tennessee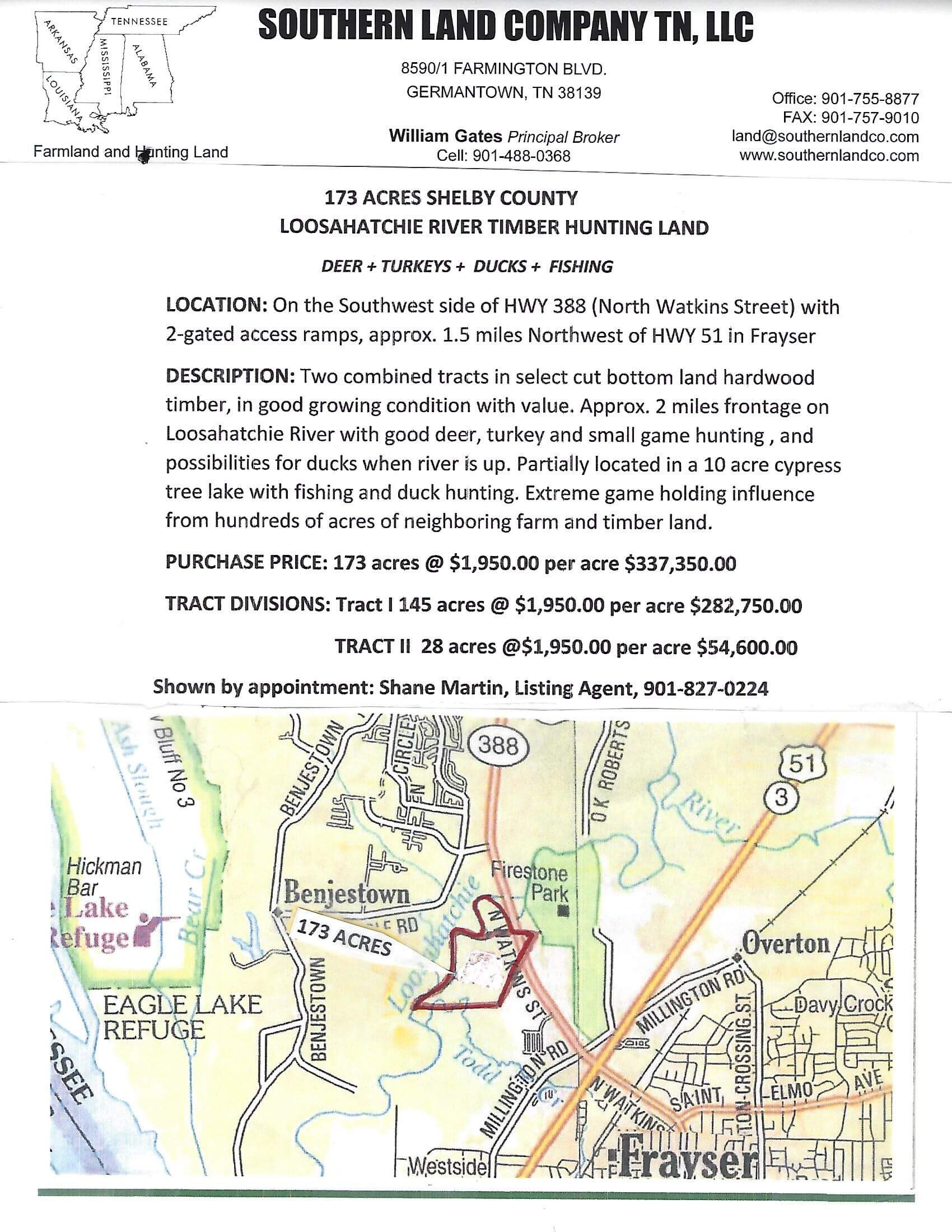 173 ACRES SHELBY COUNTY, TN LOOSAHATCHIE RIVER TIMBER HUNTING LAND – Aerial Photo
Shelby County, Tennessee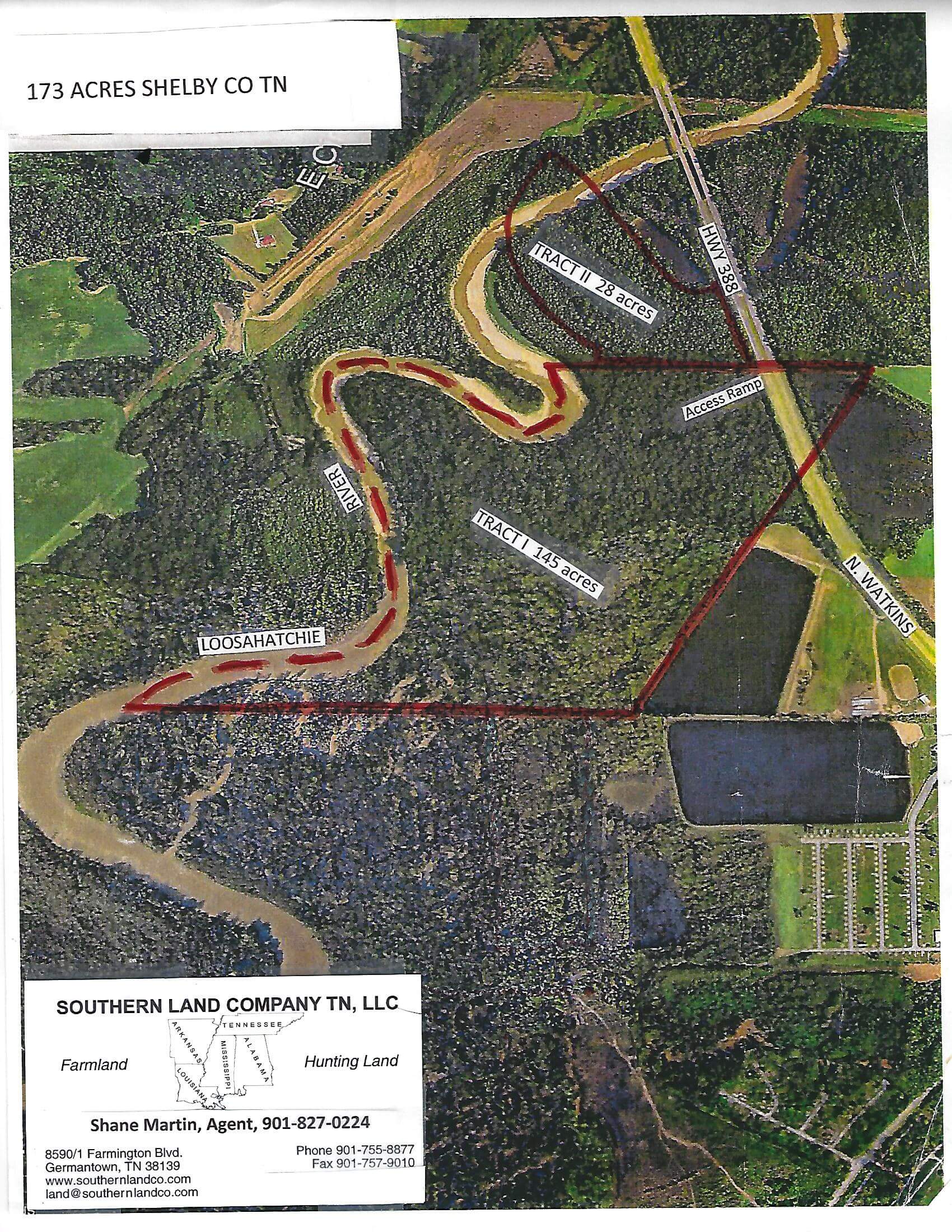 173 ACRES SHELBY COUNTY, TN LOOSAHATCHIE RIVER TIMBER HUNTING LAND – Ownership Photo
Shelby County, Tennessee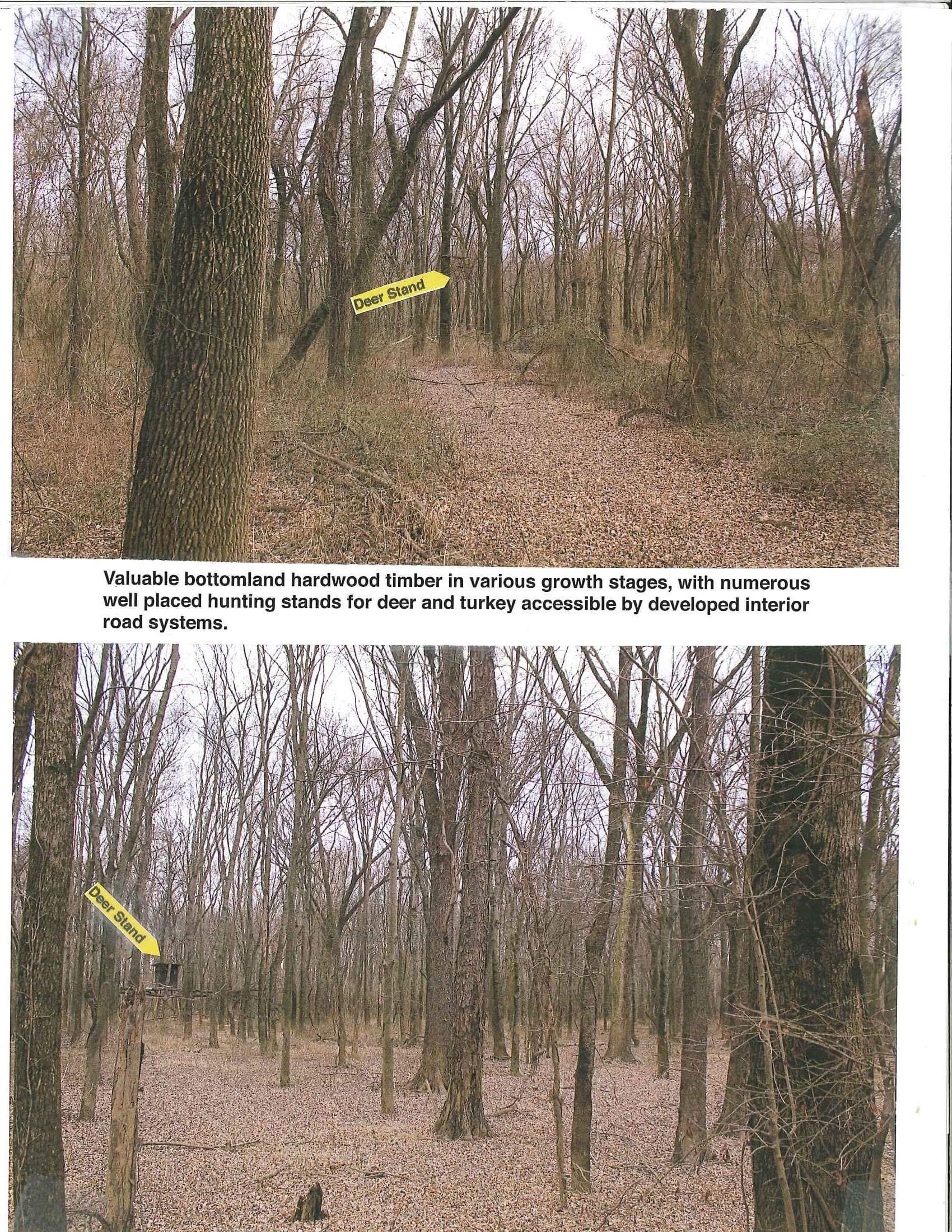 173 ACRES SHELBY COUNTY, TN LOOSAHATCHIE RIVER TIMBER HUNTING LAND – Highway Map
Shelby County, Tennessee