194 +/- Acres, Poinsett County, Arkansas
POINSETT COUNTY
SWAN POND HUNTING & FISHING CLUB
Location:
20 miles Southwest of Jonesboro, 3 miles West of Claypool's Reservoir, and 2 miles east of Wiener on Swan Pond Ditch and Raybourn Road.
Acreage:
194.3 +/- Acres, Total by Tax Roll
150 +/- Acres, Green Timber
30 +/- Acres, Stocked Fishing Reservoir
Features:
Proven Duck Hunting in Flooded Green Timber.
Trophy Bass Fishing in Stocked Reservoir.
Wildlife influenced by nearby Claypool Reservoir and adjoining farm land.
Purchase Price:
$1,150,000.00
PENDING SALES CONTRACT!
194 +/- Acres, Poinsett County, Arkansas – Location Map
POINSETT COUNTY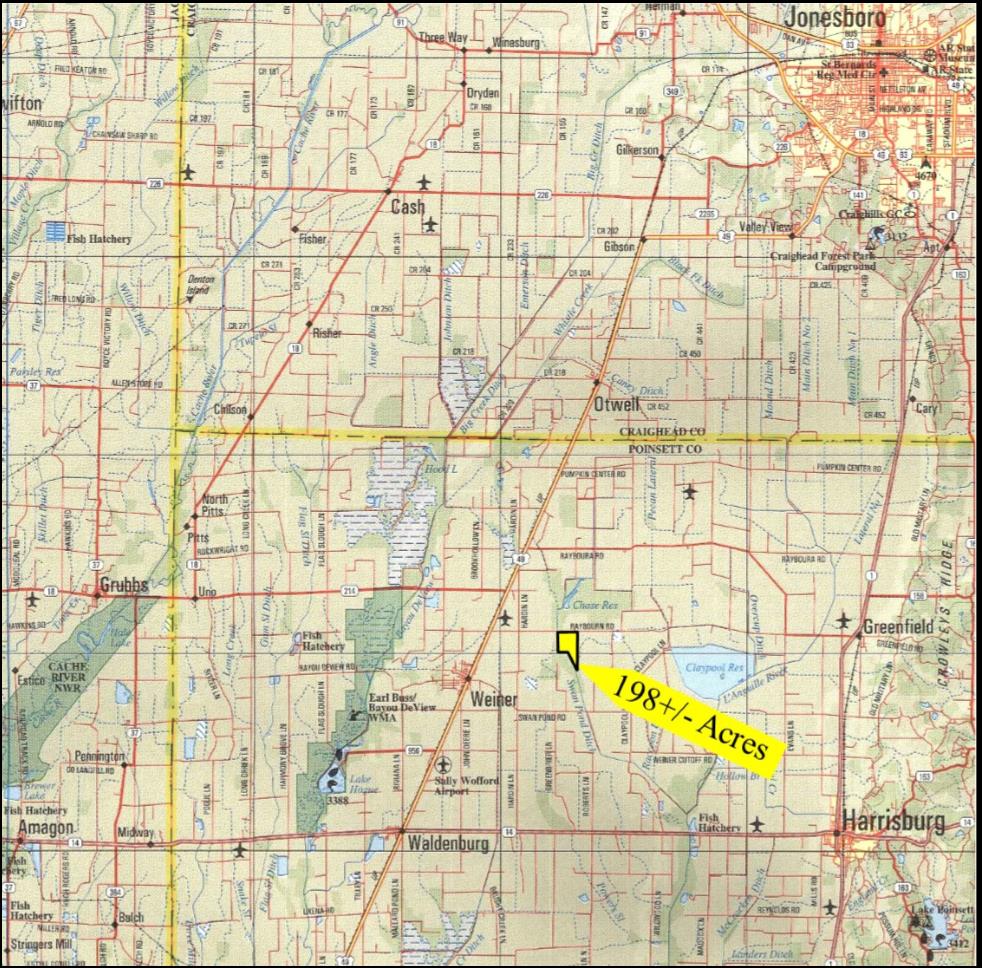 194 +/- Acres, Poinsett County, Arkansas – Aerial Photo
POINSETT COUNTY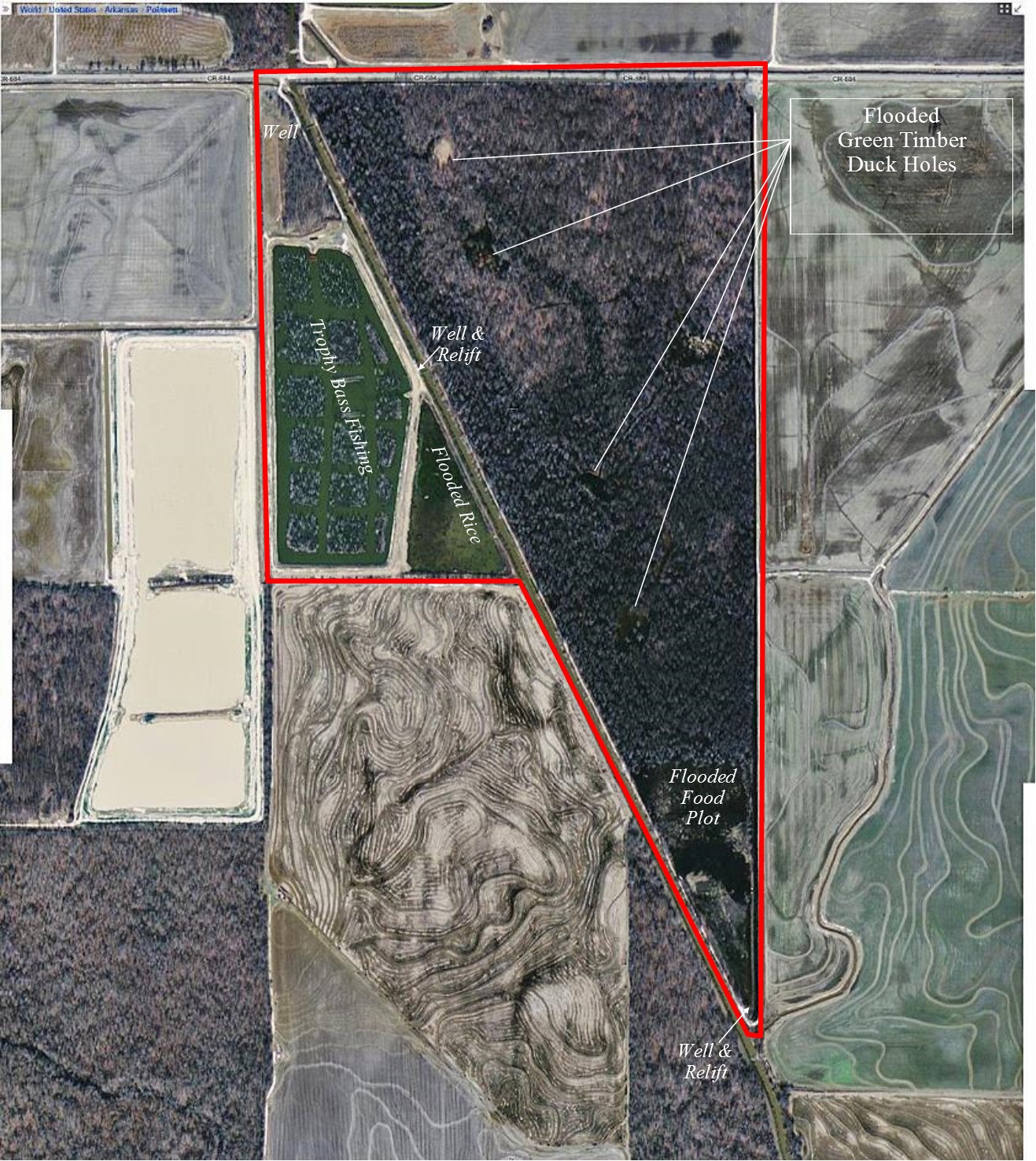 194 +/- Acres, Poinsett County, Arkansas – Highway Map
POINSETT COUNTY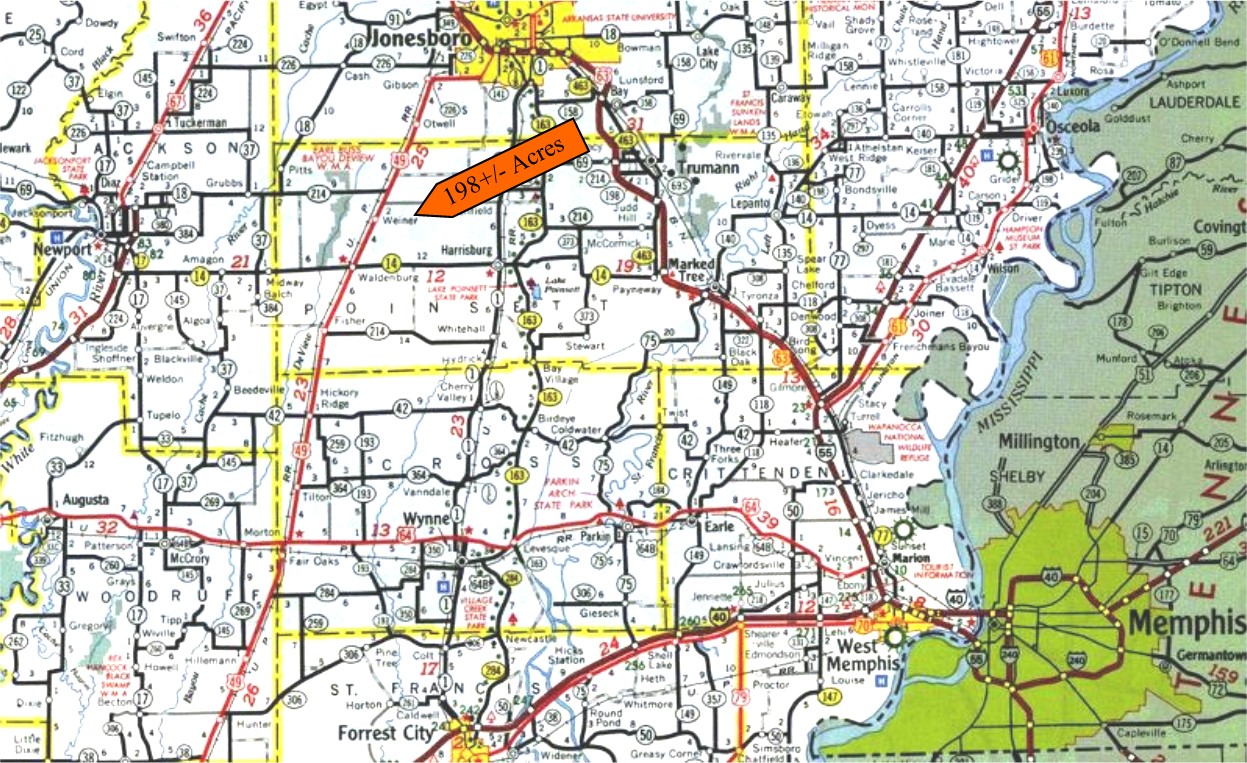 Photos: