20 +/- Acres Hobby Farm with Cabin -Great Home Site -Panola Co, Mississippi
Contact Agent:
Colt Aldison: (662) 604-3035
Location:
Approximately 7 Miles NW of Batesville, or 4 miles SW of Sardis, on McKinney Rd.
Acreage:
20 +/-
Features:
Good place to build a home with existing Cabin. Deer & small game hunting with Large yard for Gardening & Hobby Farming. Short drive to Sardis or Basteville towns and nearby Enid & Sardis Lake State Parks.
Purchase Price:
$75,000.00
Improvements:
Old Cabin to refurbish or tear-down. Water & Electricity. Spacious Yard & Garden
Property Description:
Deer, & small game hunting on 20 acres Hobby Farm with old camp house. Water and electricity on the property. Good deer hunting on the back 10 +/- acres.  Lots of privacy. Closest neighbors are over half a mile away.  A beautiful spot to build a house within 10 minutes from Sardis or Batesville.
20 +/- Acres Hobby Farm with Cabin -Great Home Site -Panola Co, Mississippi – Location Map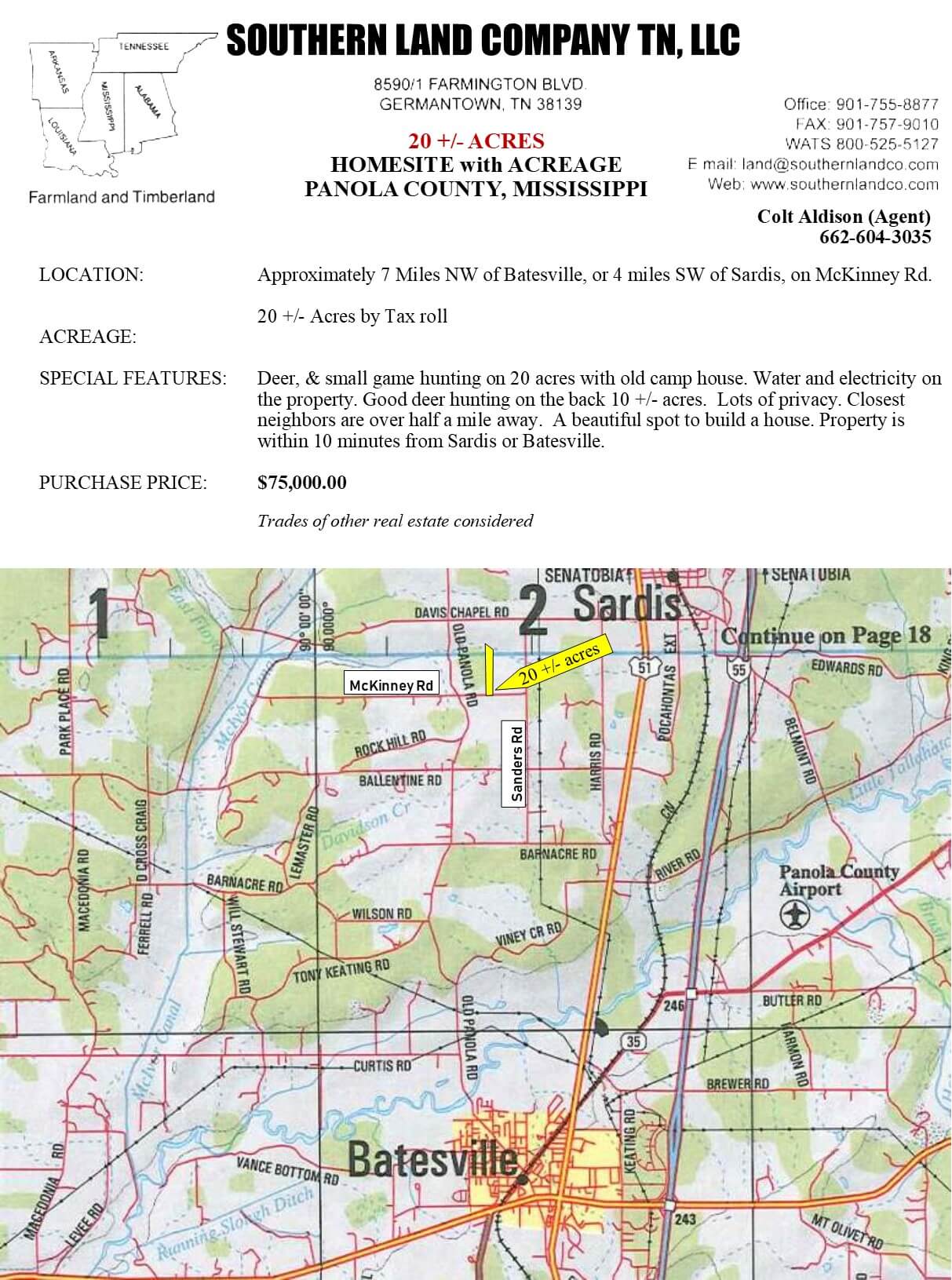 20 +/- Acres Hobby Farm with Cabin -Great Home Site -Panola Co, Mississippi – Aerial Photo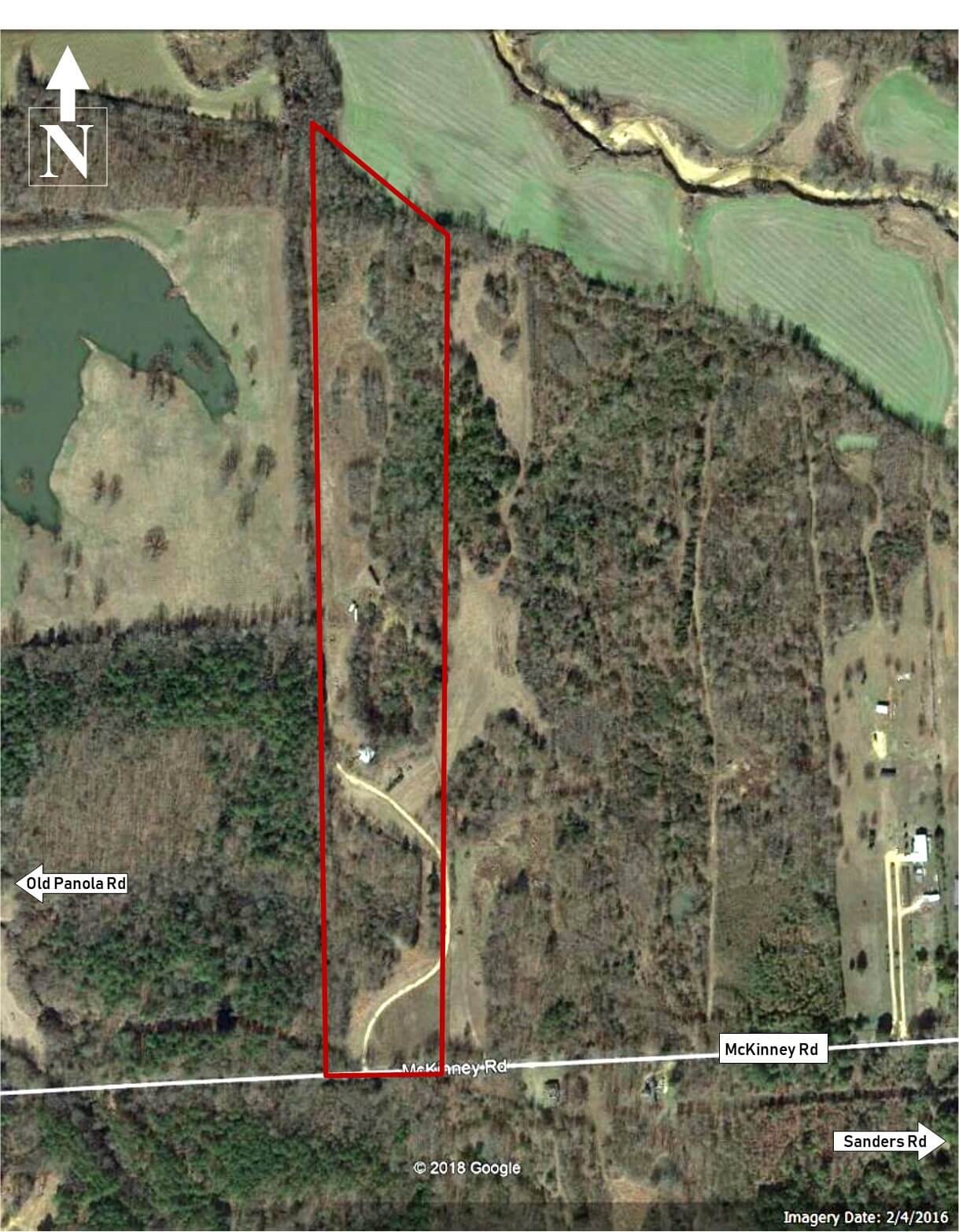 Photos: