102 +/- Acres Gibson-Weakley County, Tennessee
Contact Agent:
Lake Gates 901-493-5925
Location:
Accessed off Hwy 45E, between Greenfield & Bradford, TN on the S. Fork Obion River.
Acreage:
101.54 by Survey
Features:
Excellent Duck, Deer, & Turkey Hunting in the South Fork Obion River Bottoms over 17 year old WRP, comprised of planted hardwood & cypress, fishing ponds, with upland & wetland food plots.
Property is naturally floodable with ease, & can be drained in Summer to plant food plots.
Purchase Price:
$183,000.00
102 +/- Acres Gibson-Weakley County, Tennessee – Location Map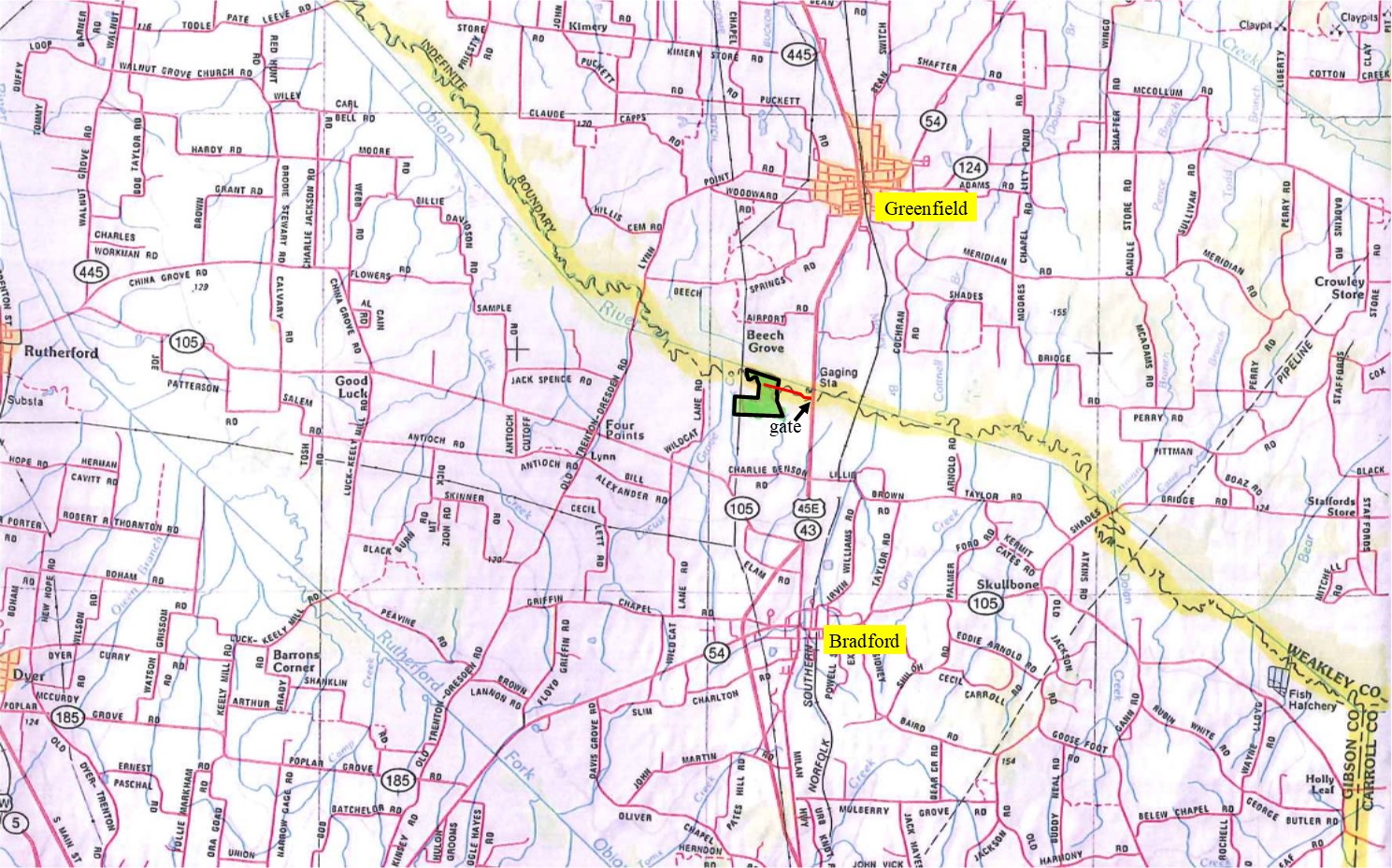 102 +/- Acres Gibson-Weakley County, Tennessee – Aerial Photo