362 +/- Acres Flooded Green Timber w. Cabin -Lauderdale Co, TN
Contact Agent:
Bill Gates 901-488-0368
Location:
Approximately 12 Miles Northwest of Ripley or 65 miles North of Memphis, adjoining Chickasaw National Wildlife Refuge off Chisolm Lake Rd (Cabin), & Brushy Ridge Rd (Timber Property).
Acreage:
362 +/- Acres
Features:
Prime Duck, Deer, & Turkey hunting in controlled floodable hardwood timber with 25 acre duck hole planted in rice, 2 duck blinds, and 6 box stands over deer food plots. Elevated lakeside cabin with boat access to Chisolm Lake and Forked Deer River.
Property influenced by Mississippi River Flyway, neighboring Farm land, adjoining 16,000 acres Chickasaw National Wildlife Refuge.
Purchase Price:
$1,500,000.00
Improvements:
Elevated lakeside Cabin, with 2 boat houses (1 at Cabin, 1 on Timber tract)
Well & control structures for flooding timber
2 – Duck Blinds
6 – Box Stands over upland food plots
362 +/- Acres Flooded Green Timber w. Cabin -Lauderdale Co, TN – Location Map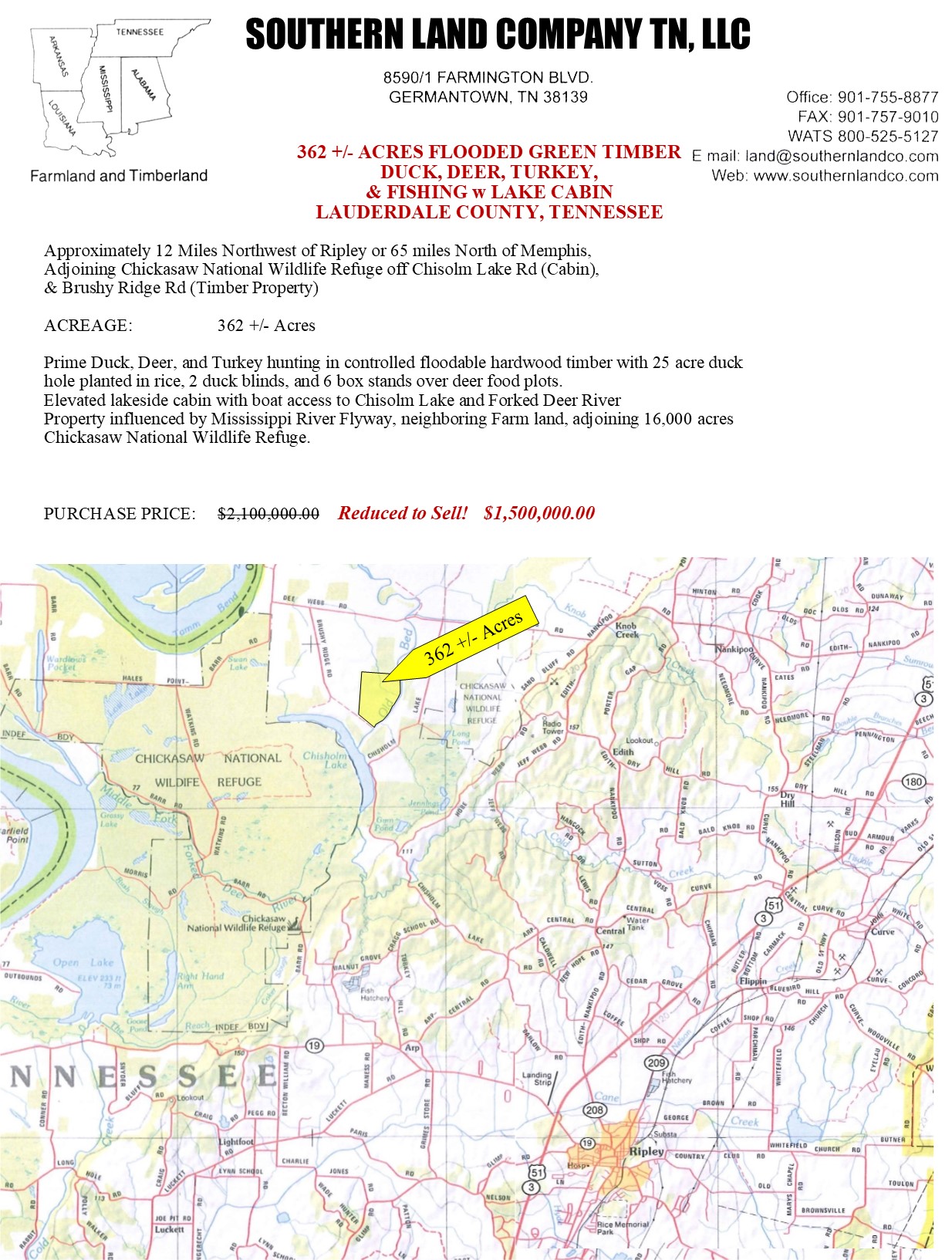 362 +/- Acres Flooded Green Timber w. Cabin -Lauderdale Co, TN – Aerial Photo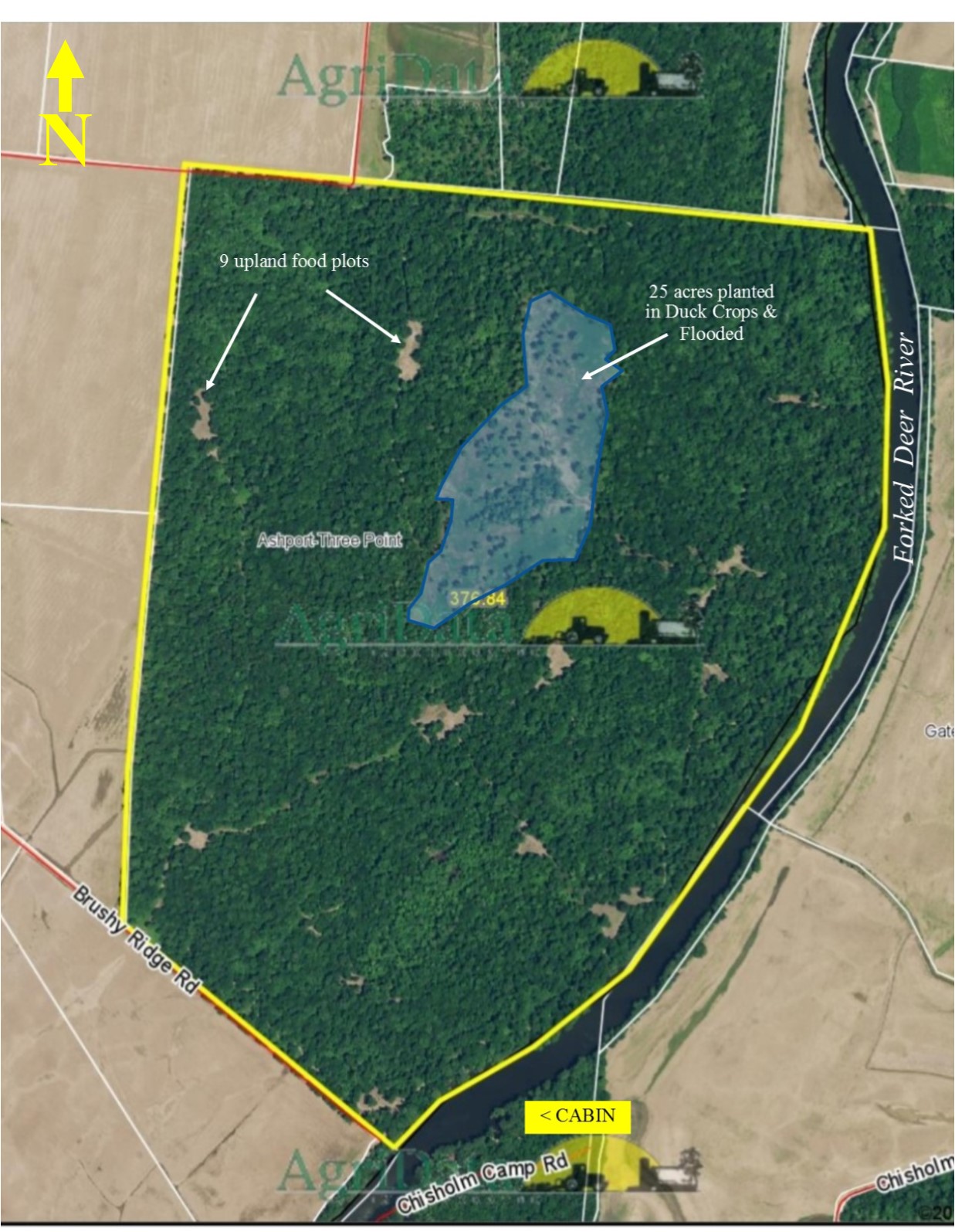 Photos: