219 +/- Acres FARM & HUNTING Land Tallahatchi County, Mississippi
Contact Agent:
Bill Gates 901-488-0368
Location:
Approximately 3.5 miles Northeast of Phillip off Tippo Road on Goodwin Road, Adjoining the Tallahatchie NWR on the east line.
Acreage:
219.0 +/- Acres, Total by Tax Rolls
167.3 +/- Acres, Cultivated Land
50.0 +/- Acres, campsite, woods, bayou, roads, & ditches
Features:
Outstanding Duck Hunting in heart of the flyway adjoining the Tallahatchie NWR, with farm income.
4-bed 2-bath Lodge completely furnished
20×30 storage shed with over hung porch/cleaning area
40' metal storage container
1– submersible electric well for crop irrigation and flooding for water fowl.
Purchase Price:
$825,000.00     or     $3,767.00 per acre
219 +/- Acres FARM & HUNTING Land Tallahatchi County, Mississippi – Location Map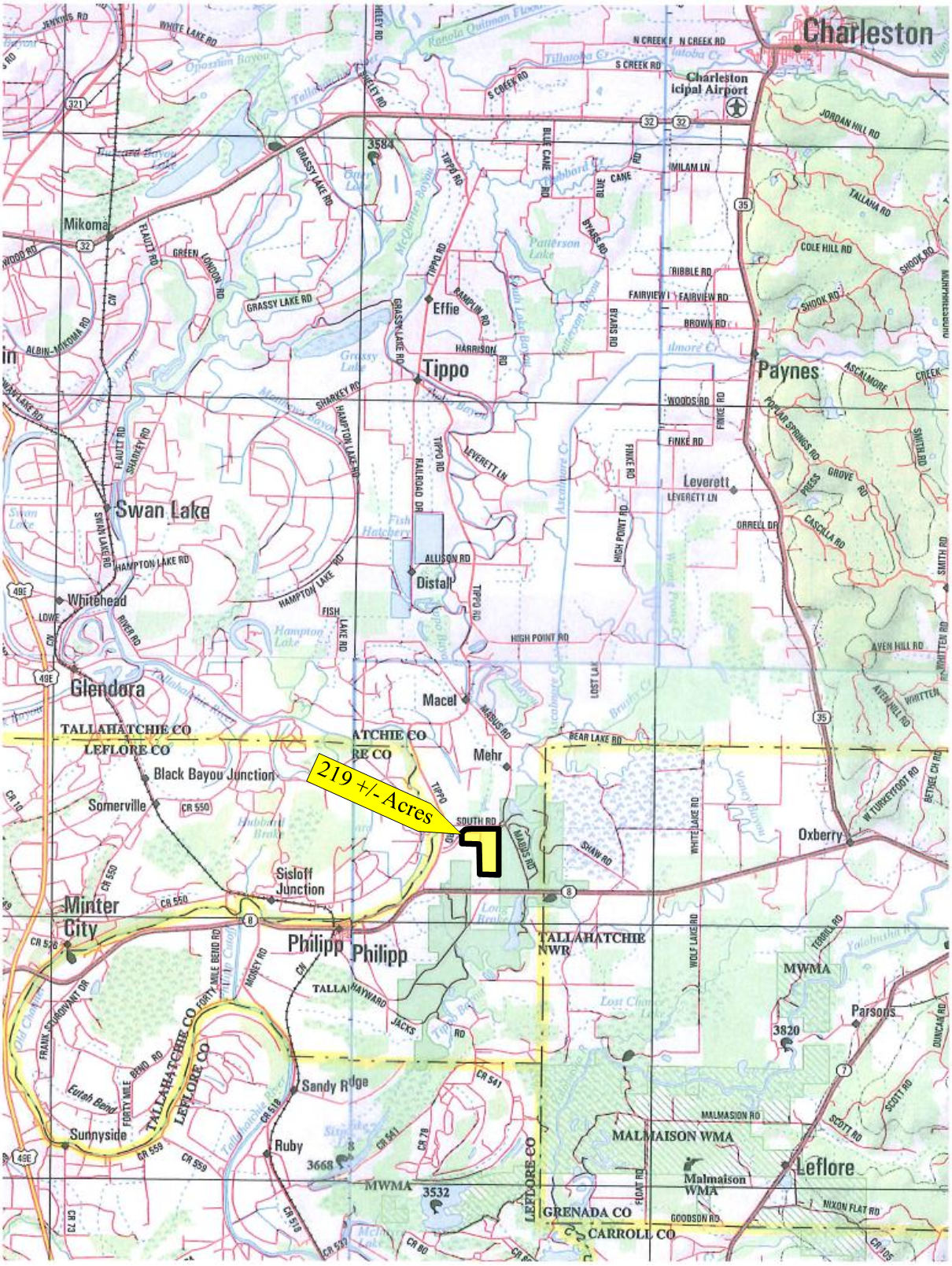 219 +/- Acres FARM & HUNTING Land Tallahatchi County, Mississippi – Aerial Photo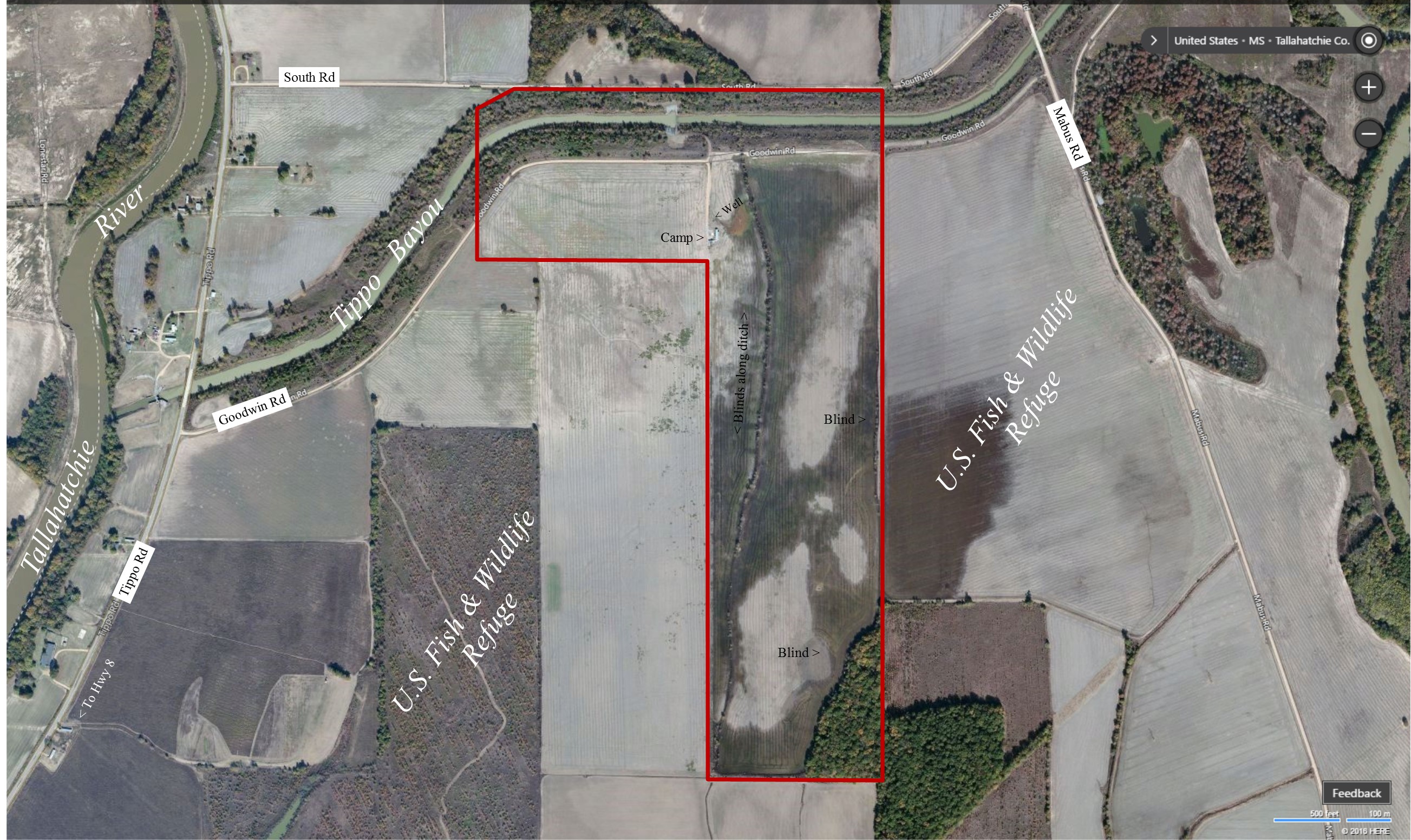 219 +/- Acres FARM & HUNTING Land Tallahatchi County, Mississippi – Highway Map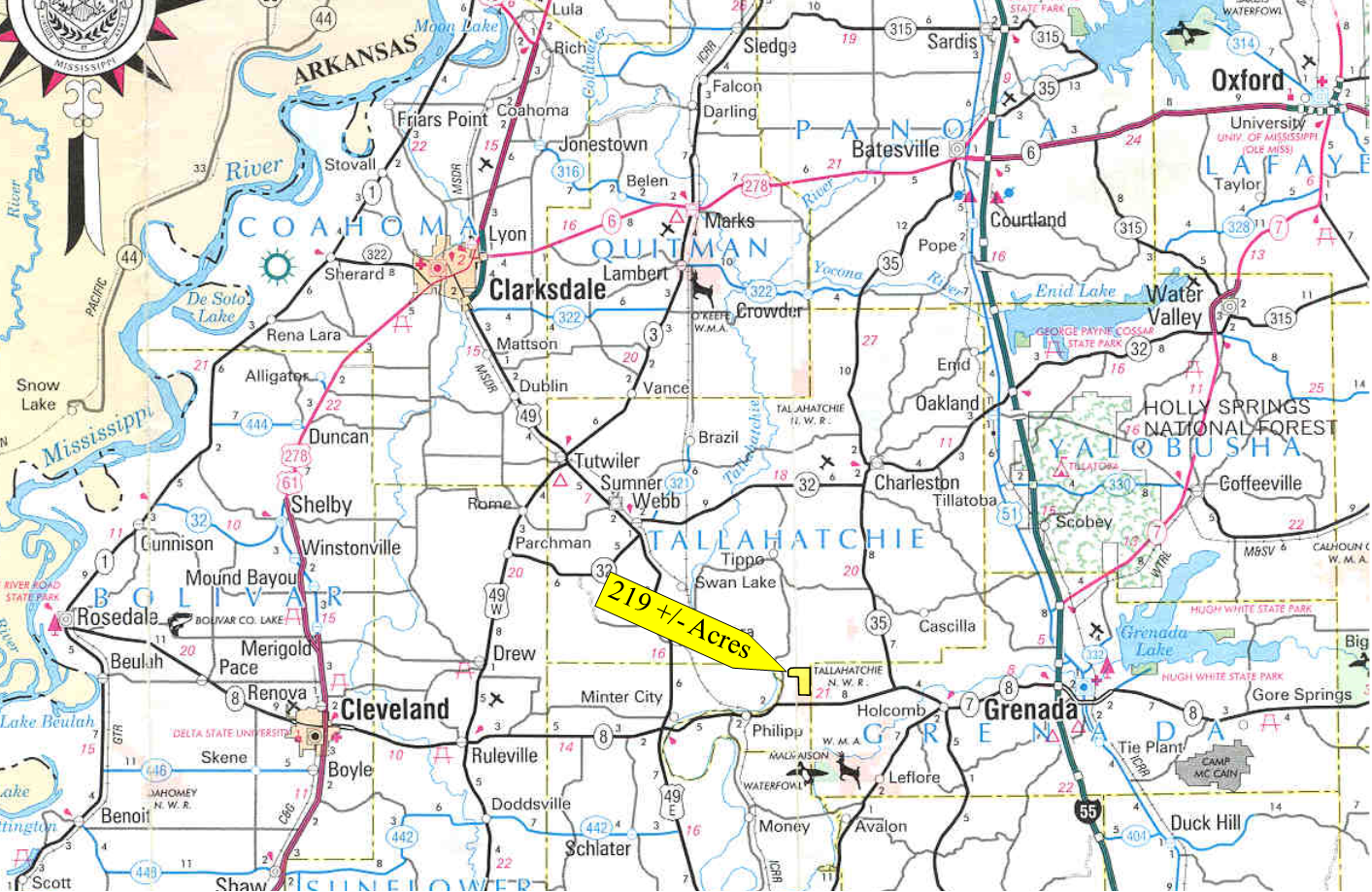 Photos: