225 +/- Acres, Desoto County, Mississippi
DESOTO COUNTY
FARM LAND
Location:
South of Church Rd & West of Hwy 61 –just South of Walls, MS.
Acreage:
225.0 +/- Acres, Total
Features:
Approximately 220 acres cultivated predominantly in Bosket Class 1 very fine sandy soils with high production capabilities in cotton, corn, soybeans, wheat, peanuts, and vegetable crops.
Future development potential
Available for possession 2015 crop or cash rent on negotiable terms.
Purchase Price:
$855,000.00     or     $3,800.00 per acre SOLD!
divisions and trades of other real estate considered
225 +/- Acres, Desoto County, Mississippi – Location Map
DESOTO COUNTY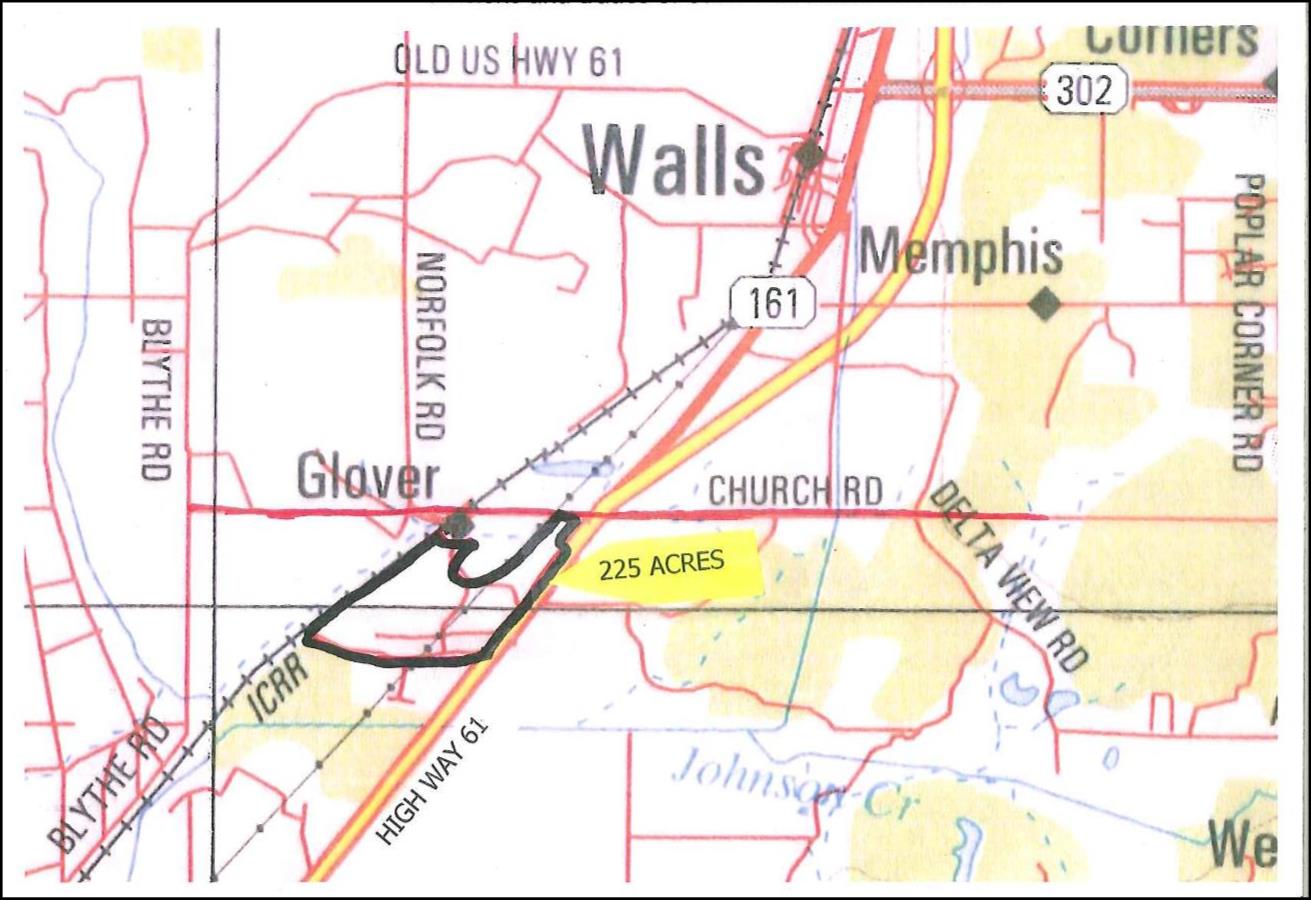 225 +/- Acres, Desoto County, Mississippi – Aerial Photo
DESOTO COUNTY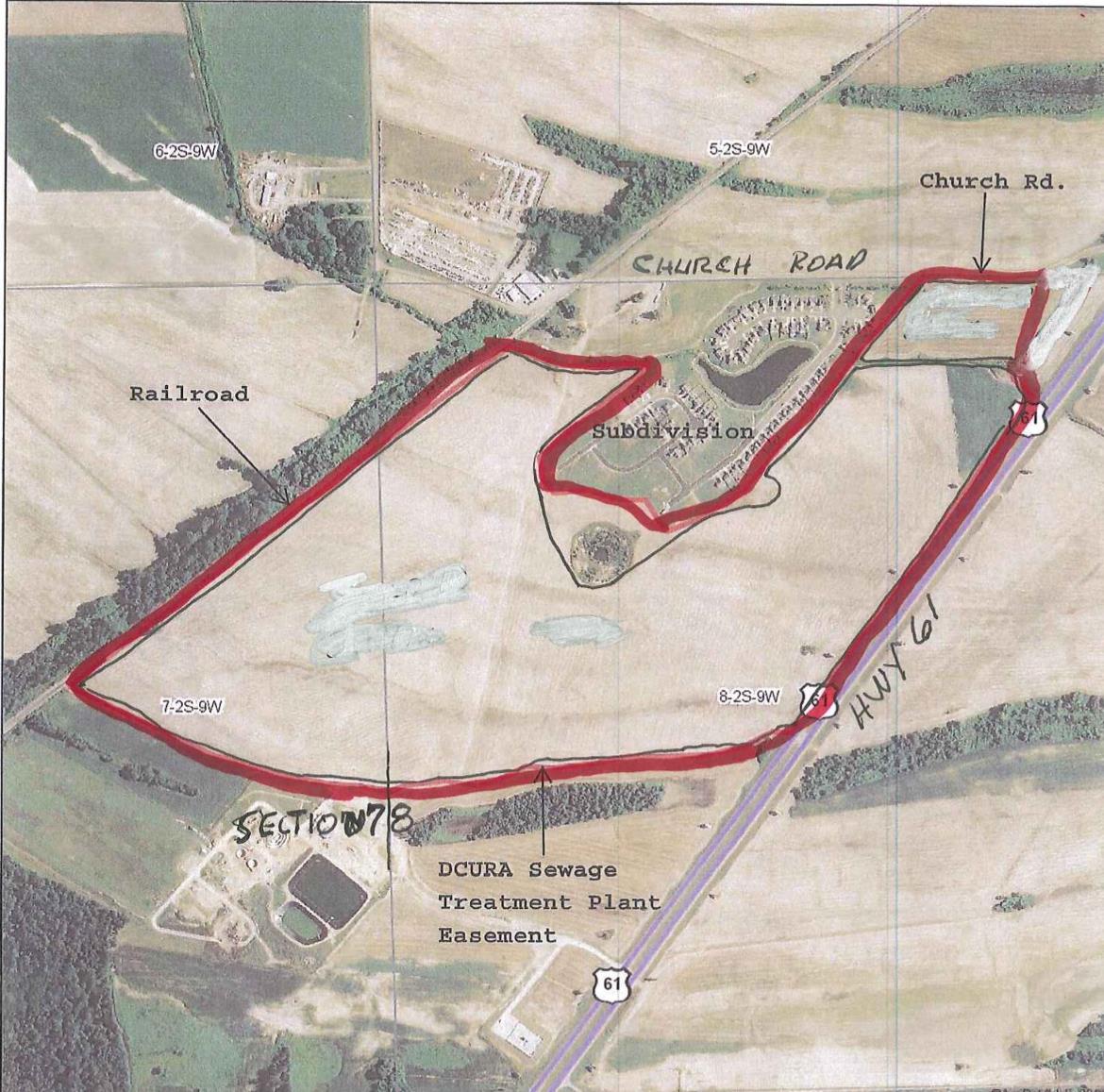 225 +/- Acres, Desoto County, Mississippi – Highway Map
DESOTO COUNTY