225 +/- ACRES GREEN TIMBER DUCK HUNTING LAND DYER COUNTY, TENNESSEE
Dyer
Contact Agent:
Bill Gates 901-488-0368
Location:
Approximately 95 miles North of Memphis, 60 miles NW of Jackson, 10 miles NW of Dyersburg, 16 miles East of Caruthersville, accessed through adjoining Whites Lake NWR off Great River Road.
Purchase Price:
$1,500,000.00        or        $6,666.00/acre
Improvements:
850 square foot 2 bedroom full bath wood frame camp house.
1200 square foot metal building for recreation, mudroom & bunkhouse.
(2) – 3000 GPM electric wells with extensive underground pipe & levee system.
Property Description:
Proven Duck Hunting in water controlled flooded Green Timber & food plots  planted in corn. Influenced by the Mississippi River Flyway, neighboring grain farms, & adjoining Whites Lake National Wildlife Refuge. 
2 large blinds in food plots planted in corn and multiple green timber shooting holes. Consistent harvest of trophy deer
225 +/- ACRES GREEN TIMBER DUCK HUNTING LAND DYER COUNTY, TENNESSEE – Location Map
Dyer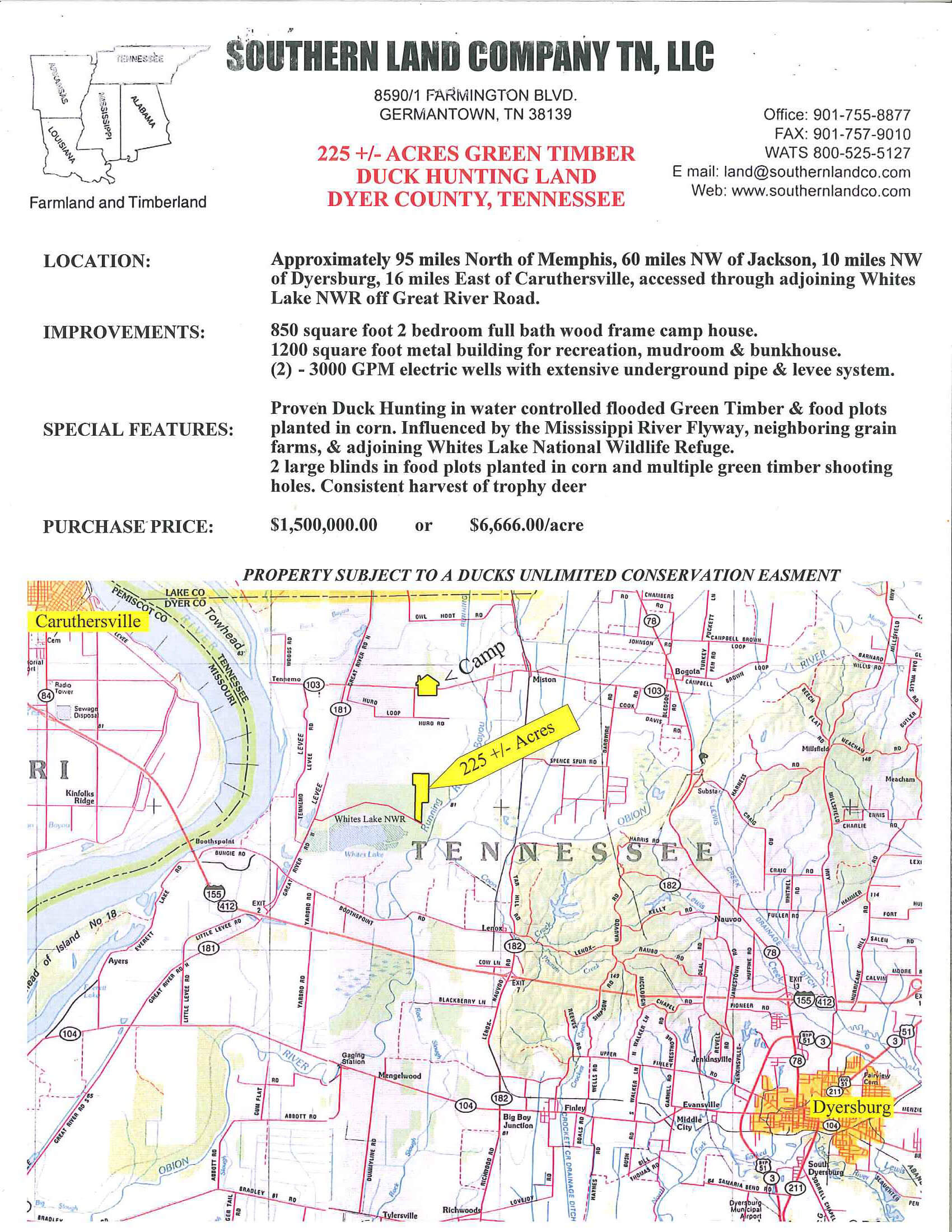 225 +/- ACRES GREEN TIMBER DUCK HUNTING LAND DYER COUNTY, TENNESSEE – Aerial Photo
Dyer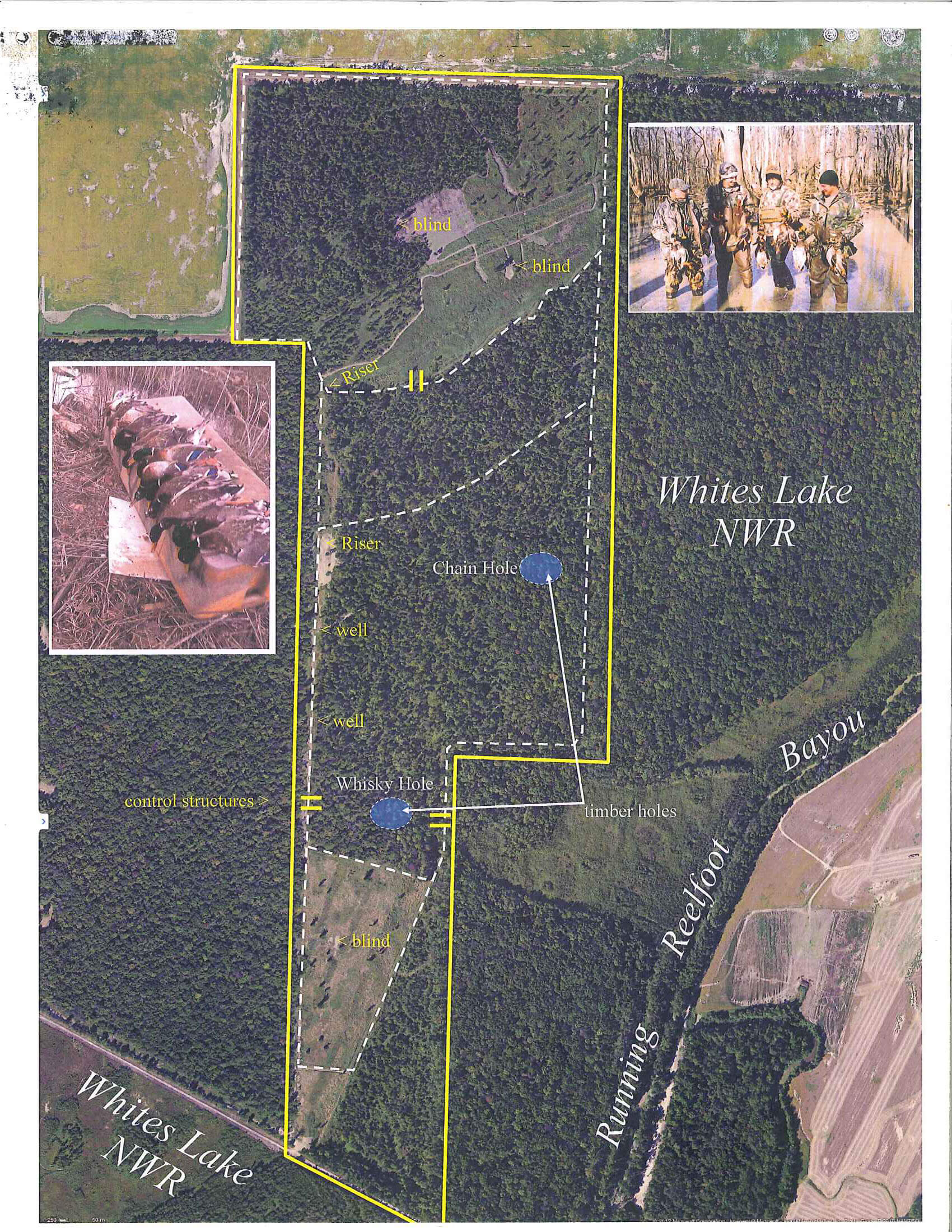 225 +/- ACRES GREEN TIMBER DUCK HUNTING LAND DYER COUNTY, TENNESSEE – Ownership Photo
Dyer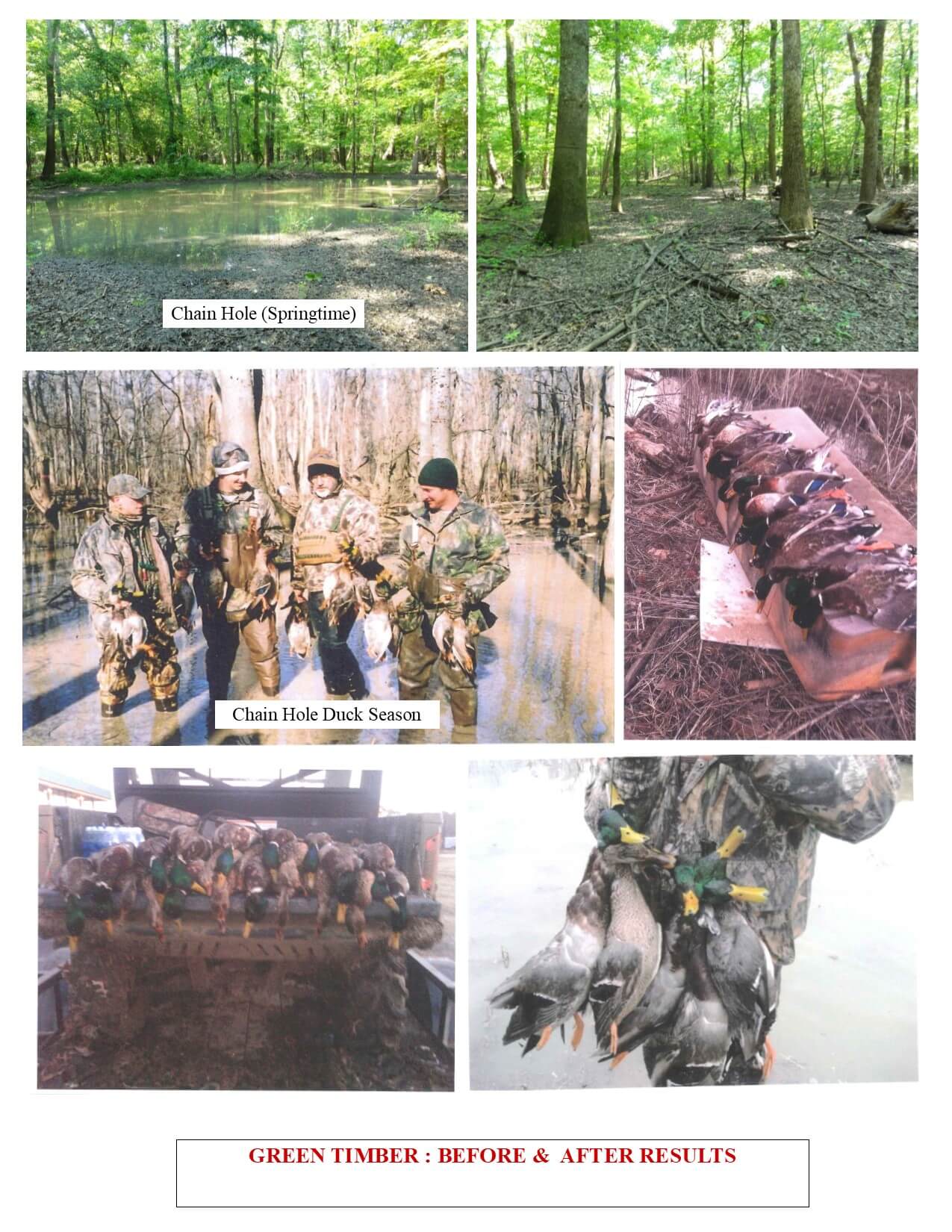 225 +/- ACRES GREEN TIMBER DUCK HUNTING LAND DYER COUNTY, TENNESSEE – Highway Map
Dyer