2180+/- ACRES CATTLE RANCH & TIMBER ROSE HILL MISSISSIPPI, JASPER COUNTY
Jasper
Contact Agent:
Bill Gates, Principal Broker 901-488-0368; Co-operating Broker: David Genho 407=952=9487
Location:
20 miles East of Bay Springs on HWY 18 and HWY 503.
20 miles South of Newton and 39 miles North of Laurel
Acreage:
2180 +/- tax roll acres
1088.64 FSA cropland acres (pasture)
1091.36 acres scattered timber with roads, ponds, building sites
Purchase Price:
PURCHASE PRICE: $4,300,000.00 ($1972.48 per acre)
SHOWN BY APPOINTMENT
Divisions and trades of other real estate considered
Improvements:
2100 sq.ft.3 bed 2 bath, rustic cabin ,3700 sg. Ft..equipment shed.
1300 sq,ft.Bunk house,  Two sets of working pens
3 water wells
Property Description:
1088 acres highly productive pasture, with ponds & tanks, fenced and cross fenced. Maintained in mixed grasses and clover capable of 1 cow/calf unit per 2 acres.
1092 acres in mixed hardwood and pine timber with merchantable value.
Timber has extreme deer, turkey and small game holding power, with influence from thousands of acres of neighboring farm and timber land. Big bucks and turkeys abound.
2180+/- ACRES CATTLE RANCH & TIMBER ROSE HILL MISSISSIPPI, JASPER COUNTY – Location Map
Jasper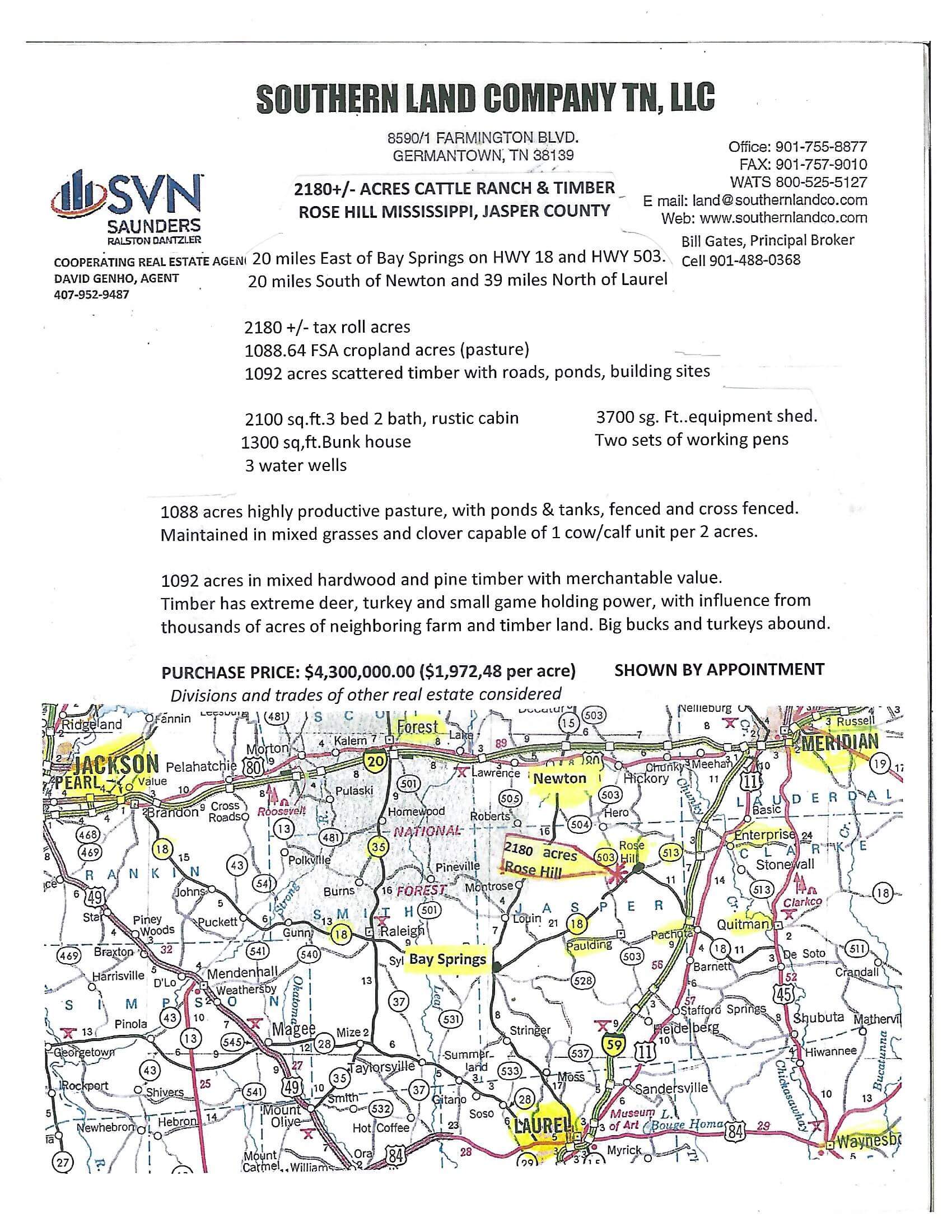 2180+/- ACRES CATTLE RANCH & TIMBER ROSE HILL MISSISSIPPI, JASPER COUNTY – Aerial Photo
Jasper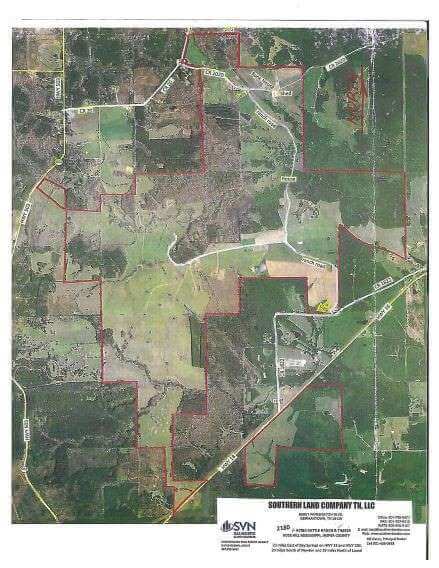 2180+/- ACRES CATTLE RANCH & TIMBER ROSE HILL MISSISSIPPI, JASPER COUNTY – Highway Map
Jasper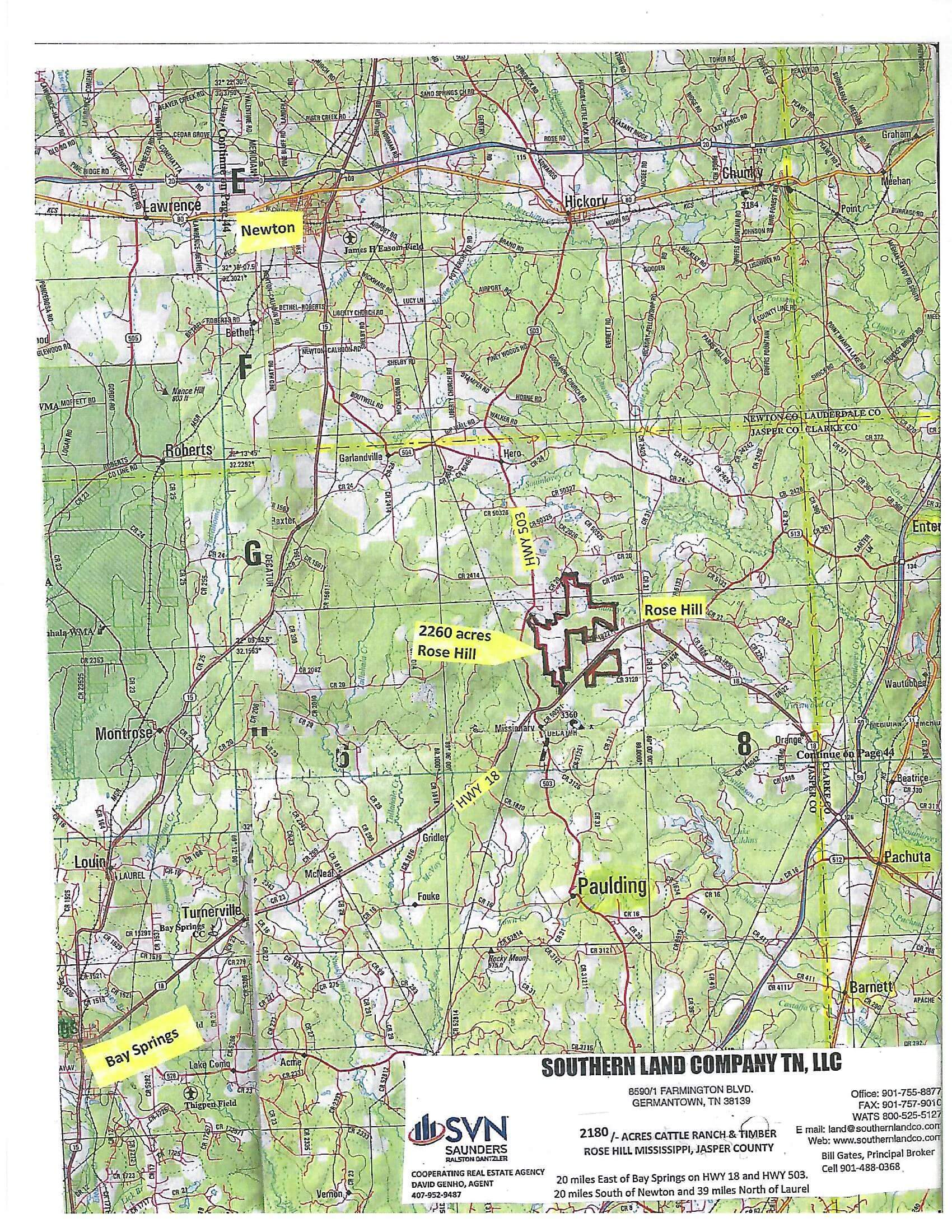 Photos: