239.3 +/- Acres, Tipton County, Tennessee
TIPTON COUNTY
FARM & HUNTING LAND
Acreage:
239.30 acres with 205.5 acres in CRP and 33.8 acres scattered woods.
Features:
Property has been intensely managed in diverse wildlife habitat for over 20 years with consistent buck harvest.
INCOME: CRP annual payment is $16,664.00.
Purchase Price:
$514,495.00 ($2,150.00 per acre) to assume CRP contract
                OR
$634,145.00 ($2,650.00 per acre) to cancel CRP contrac
             SOLD!
239.3 +/- Acres, Tipton County, Tennessee – Location Map
TIPTON COUNTY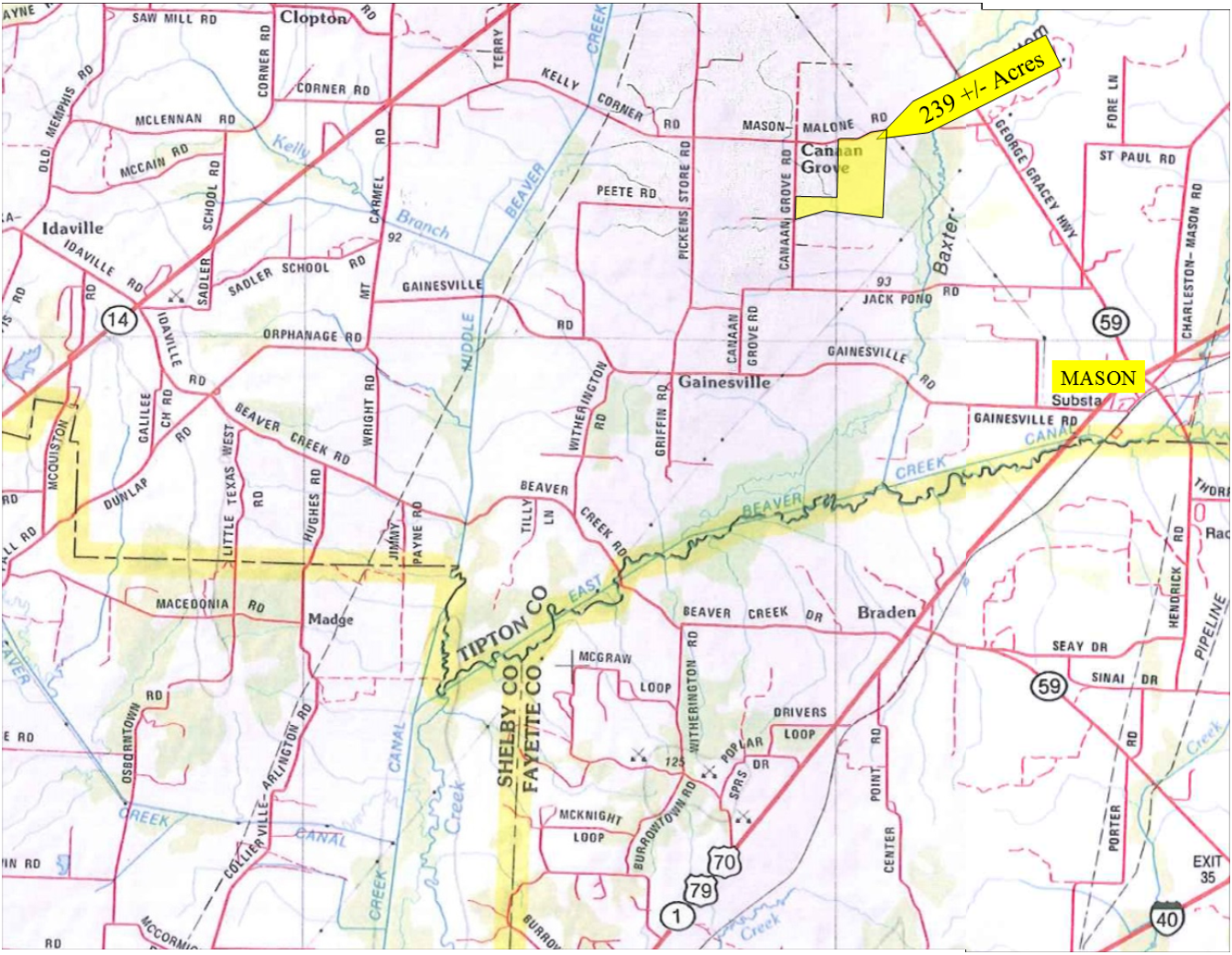 239.3 +/- Acres, Tipton County, Tennessee – Aerial Photo
TIPTON COUNTY