300 +/- Acres, Obion County, Tennessee
OBION COUNTY
GREEN TIMBER, DUCK HUNTING FARM
Location:
Approximately 6 miles South of Union City, TN, or 60 miles North of Jackson, On the East side of the North Fork of the Obion River.
Acreage:
300 +/- acres total
241.93 FSA Cultivated acres.
Collings, Waverly, & Falayla silt loam soils producing high yielding corn & soybeans
Features:
Approximately 40 acres leveed and planted in corn for Waterfowl hunting with permanent Blind. Diesel & Relift housed in shed, pumping out of River into duck impoundment. Outstanding consistent Duck Hunting with influence from neighboring Gooch Wildlife Management Area.
Purchase Price:
$1,800,000.00        or        $6,000.00/acre
SOLD!
300 +/- Acres, Obion County, Tennessee – Location Map
OBION COUNTY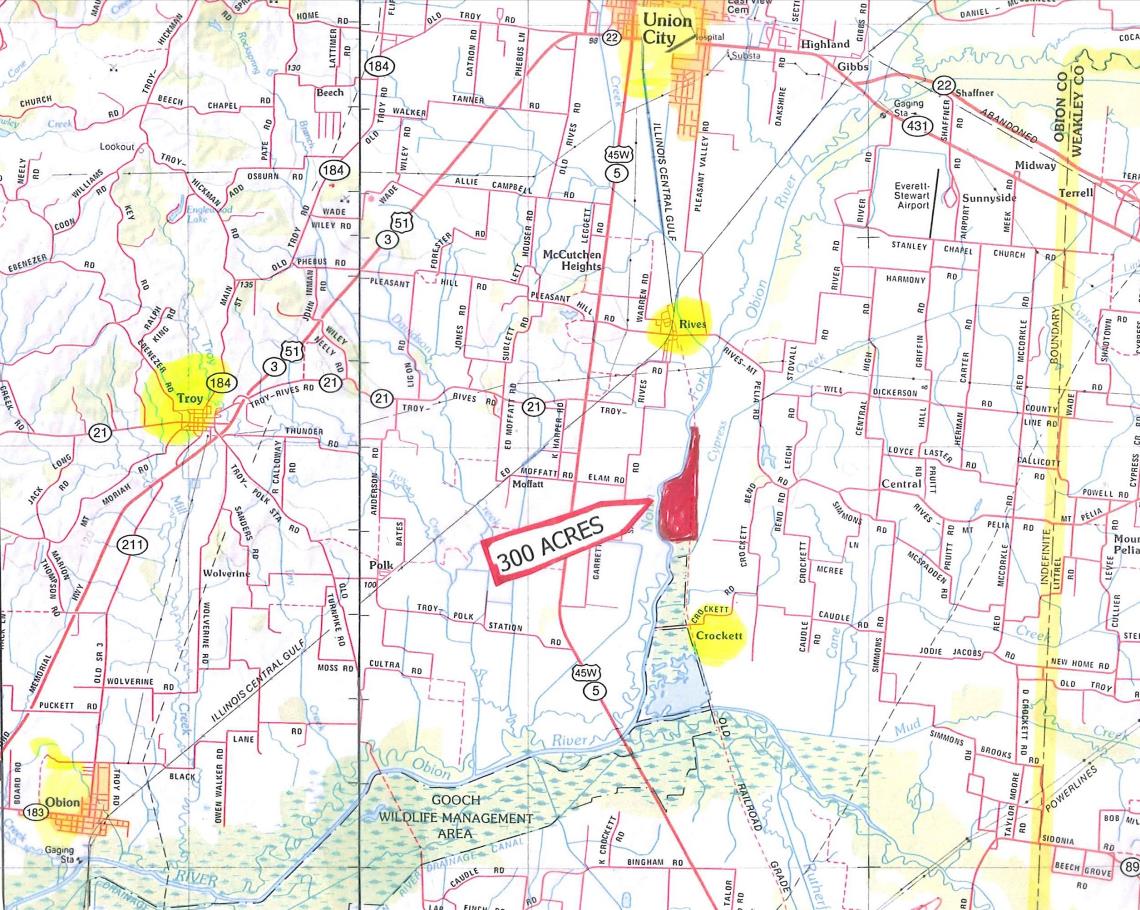 300 +/- Acres, Obion County, Tennessee – Aerial Photo
OBION COUNTY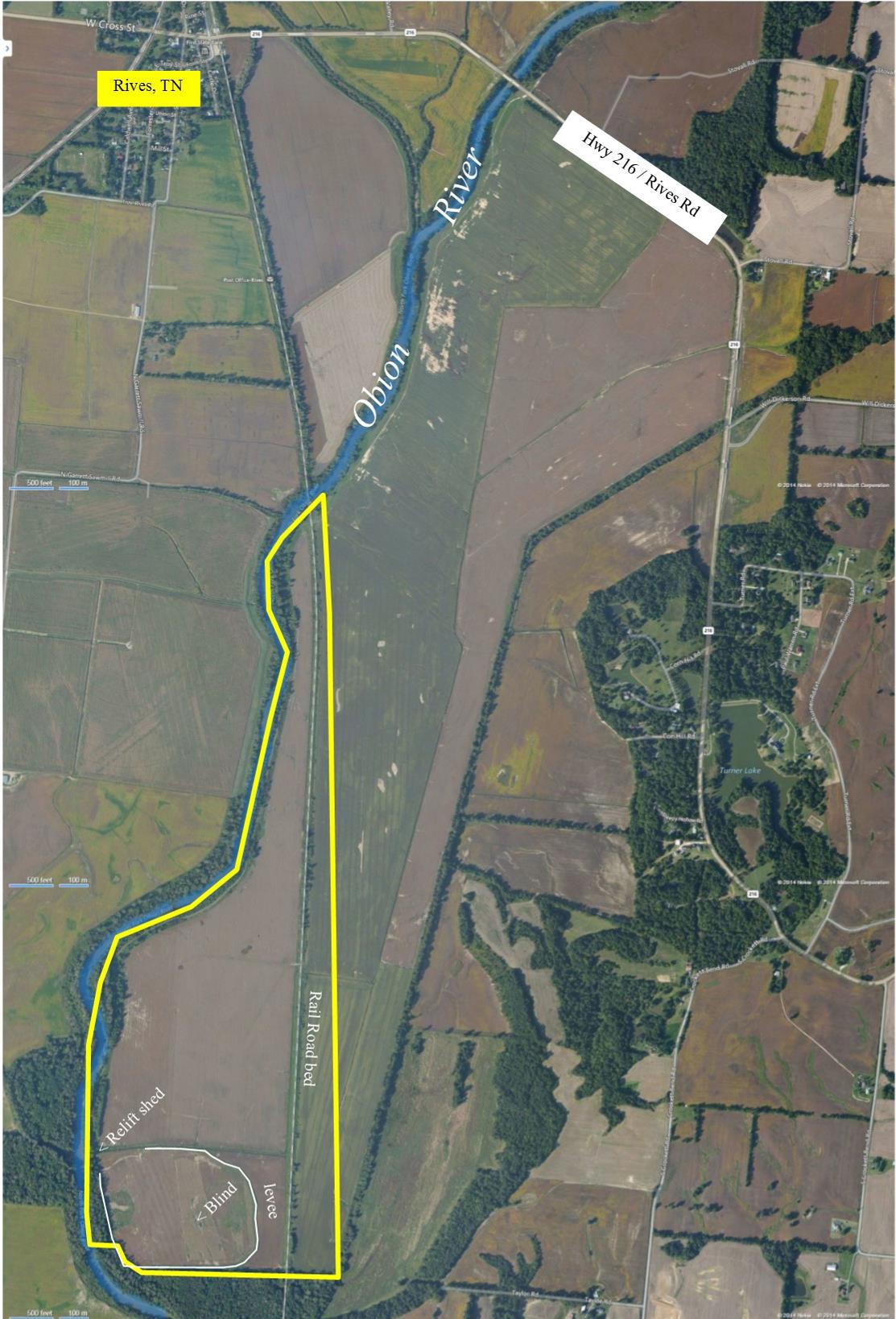 300 +/- Acres, Obion County, Tennessee – Highway Map
OBION COUNTY