3000 +/- Acres, Warren County, Mississippi
Warren County
HUNTING CLUB MEMBERSHIP
3,000 +/- ACRES ,ON KINGS POINT
Contact Agent:
Bill Gates 901-488-0368
Location:
Approximately 8 miles due west of Vicksburg on Kings Point with ferry access across the Yazoo Diversion Canal maintained by Warren County, 1 mile Northwest of the Vicksburg Harbor.
Acreage:
3000 +/- Acres, Total with 240 +/- acres farm land & 2,760 +/- acres timber & Old Mississippi River lake beds.
Timber is professionally managed and "select cut" periodically for club income and to maximize game habitat. Farm land is planted in grain crops strictly for wildlife consumption.
Features:
3000 sqft common building with great room, kitchen, dining, & 2 baths.
Members attach personal sleeping quarters to common building on individual basis.
5,000 ft grass airstrip, Caretaker's House, Metal Shop building.
75 +/- deer stands with 60 enclosed for 2 people.
Full time  Caretaker for wildlife management, planting food crops, and daily meal preparation.
Purchase Price:
$540,000.000                (1 of 20 shares available -owned by 15 members)
3000 +/- Acres, Warren County, Mississippi – Location Map
Warren County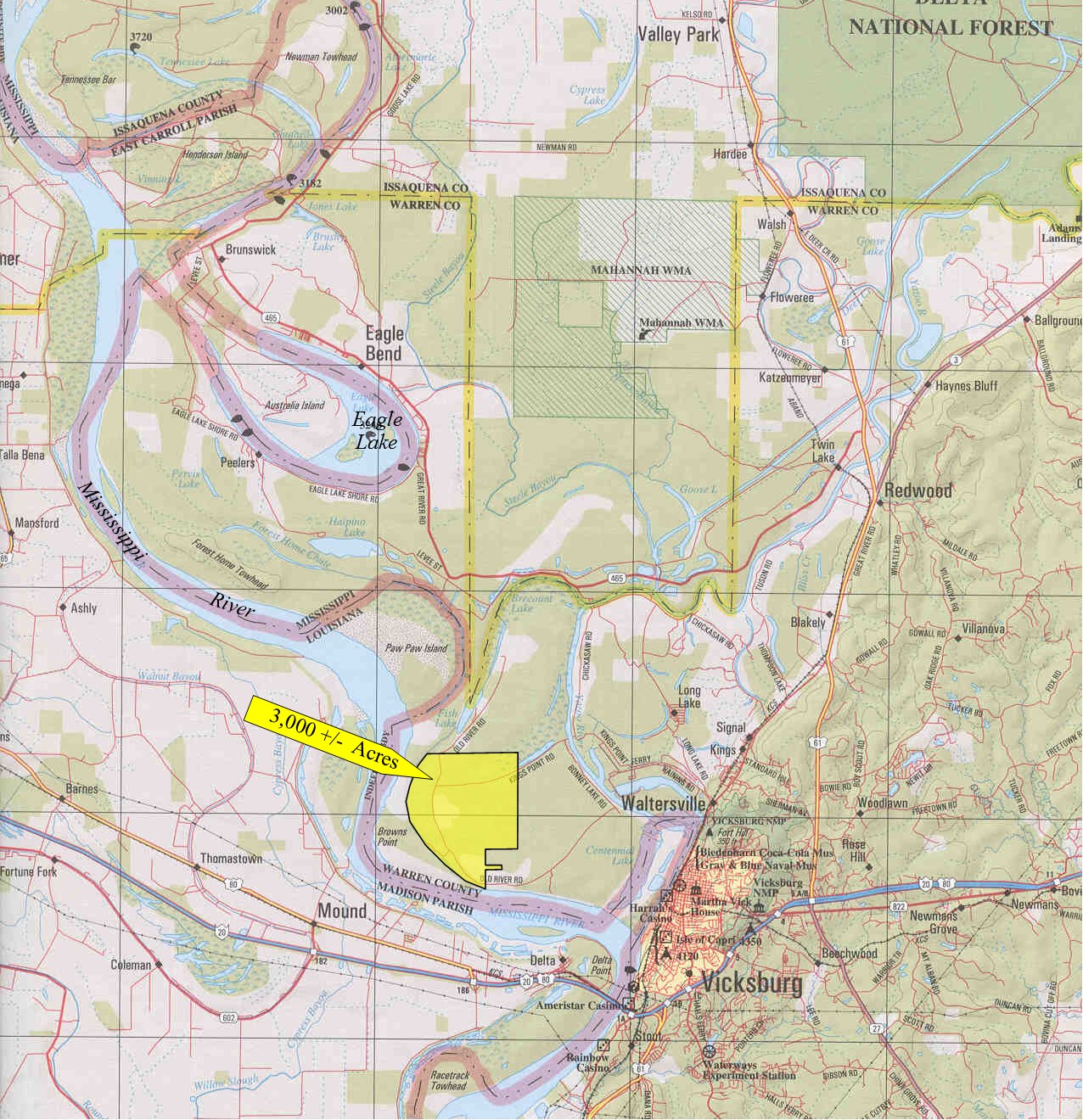 3000 +/- Acres, Warren County, Mississippi – Aerial Photo
Warren County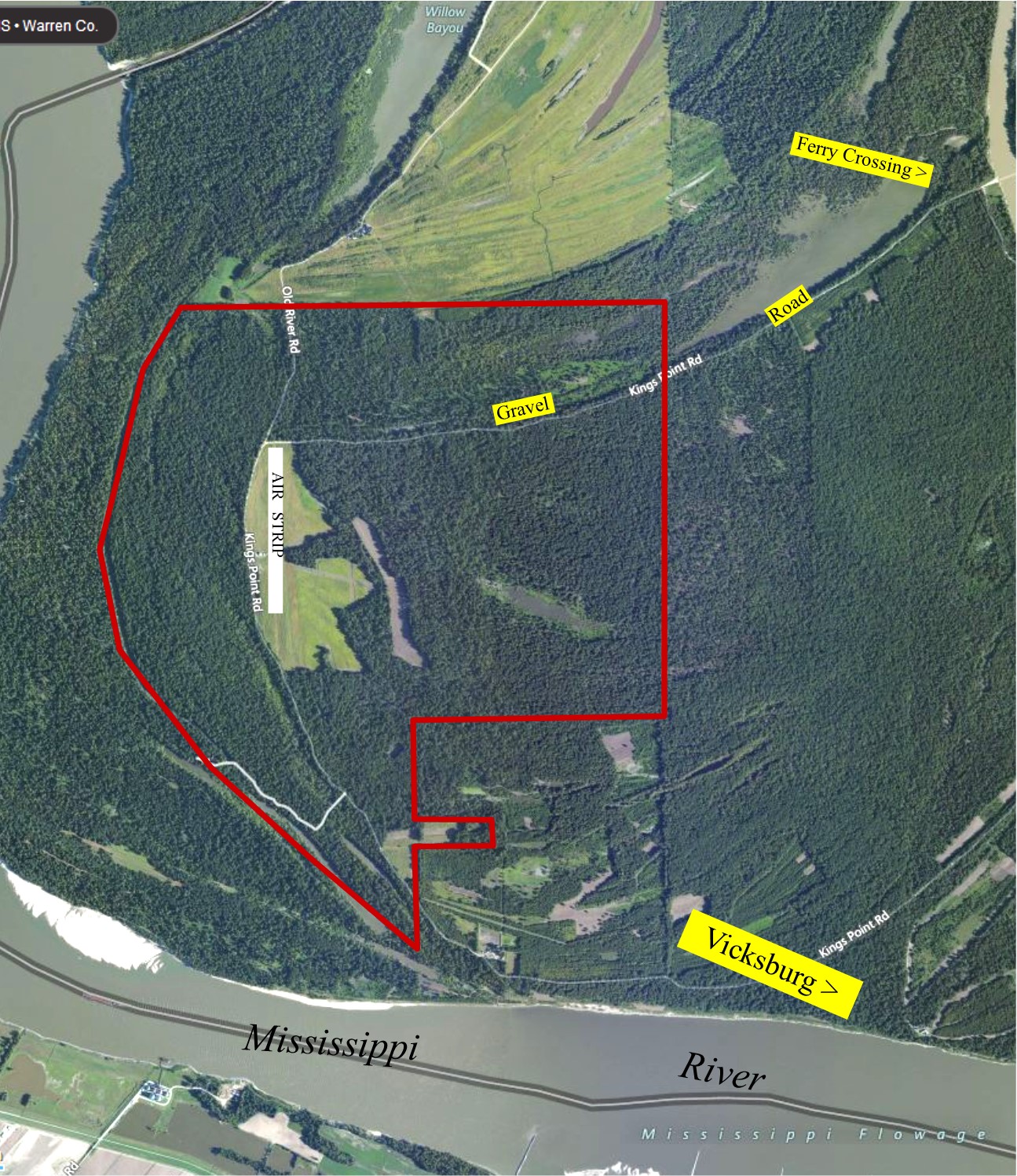 Photos: