358.5 +/- Acres Tippah/Benton Counties, Mississippi
Tippah & Benton County
Timber & Hunting Land
Contact Agent:
Lake Gates 901-493-5925
Location:
Approximately 4 miles West of Blue Mountain, MS, off Hwy 2 at the Benton/Tippah County line.
22 miles NW of New Albany, 28 miles SE of Holly Springs, 70 miles SE of Memphis
Acreage:
358.5 +/- Acres, Total
Features:
Outstanding hunting property for deer and turkey with running creeks and fishing lake.
6 year old Planted Pine (2009), with older existing Pine and Hardwood Timber mix.
Purchase Price:
$466,000.00     or          $1,300.00 per acre
358.5 +/- Acres Tippah/Benton Counties, Mississippi – Location Map
Tippah & Benton County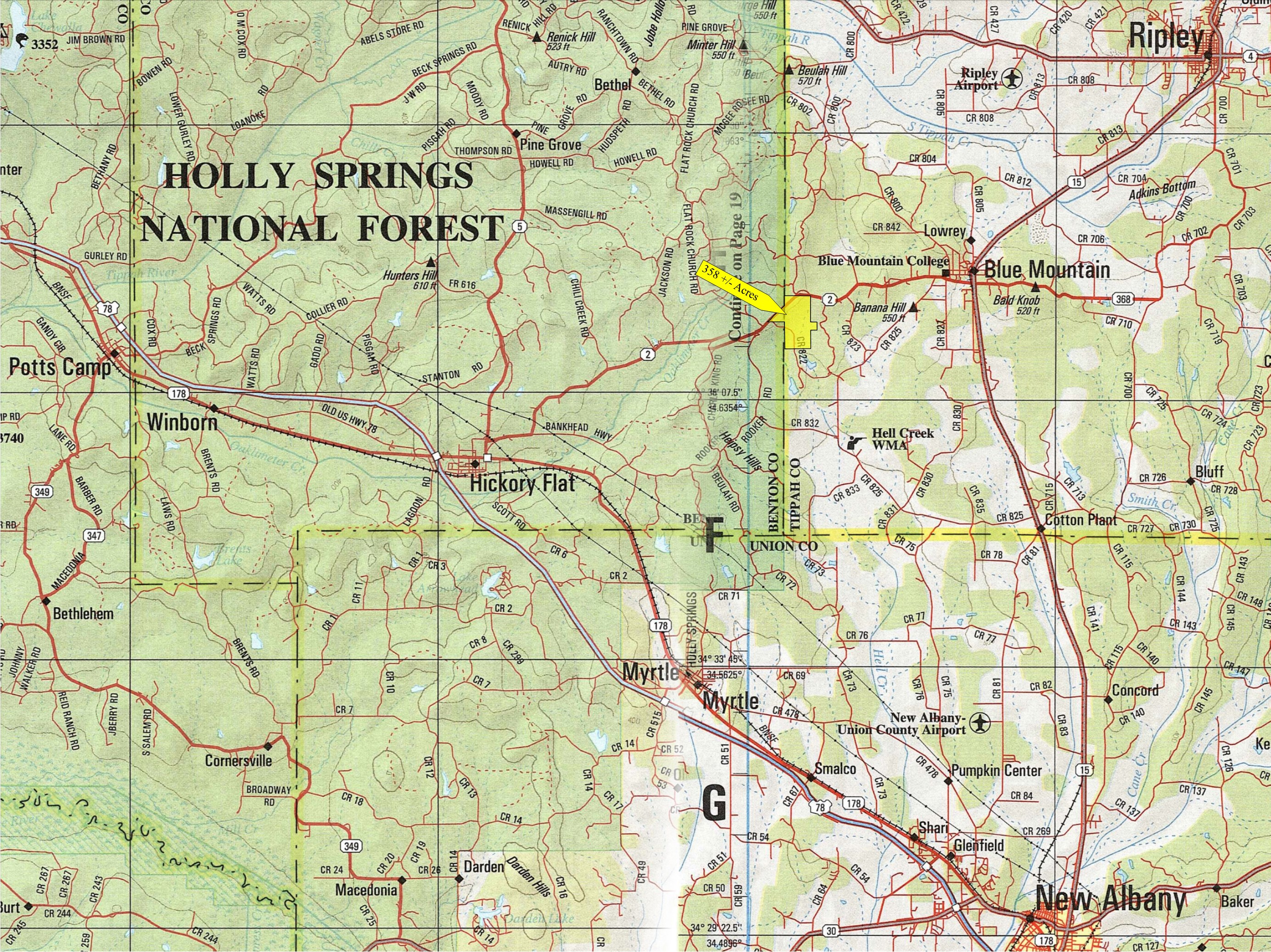 358.5 +/- Acres Tippah/Benton Counties, Mississippi – Aerial Photo
Tippah & Benton County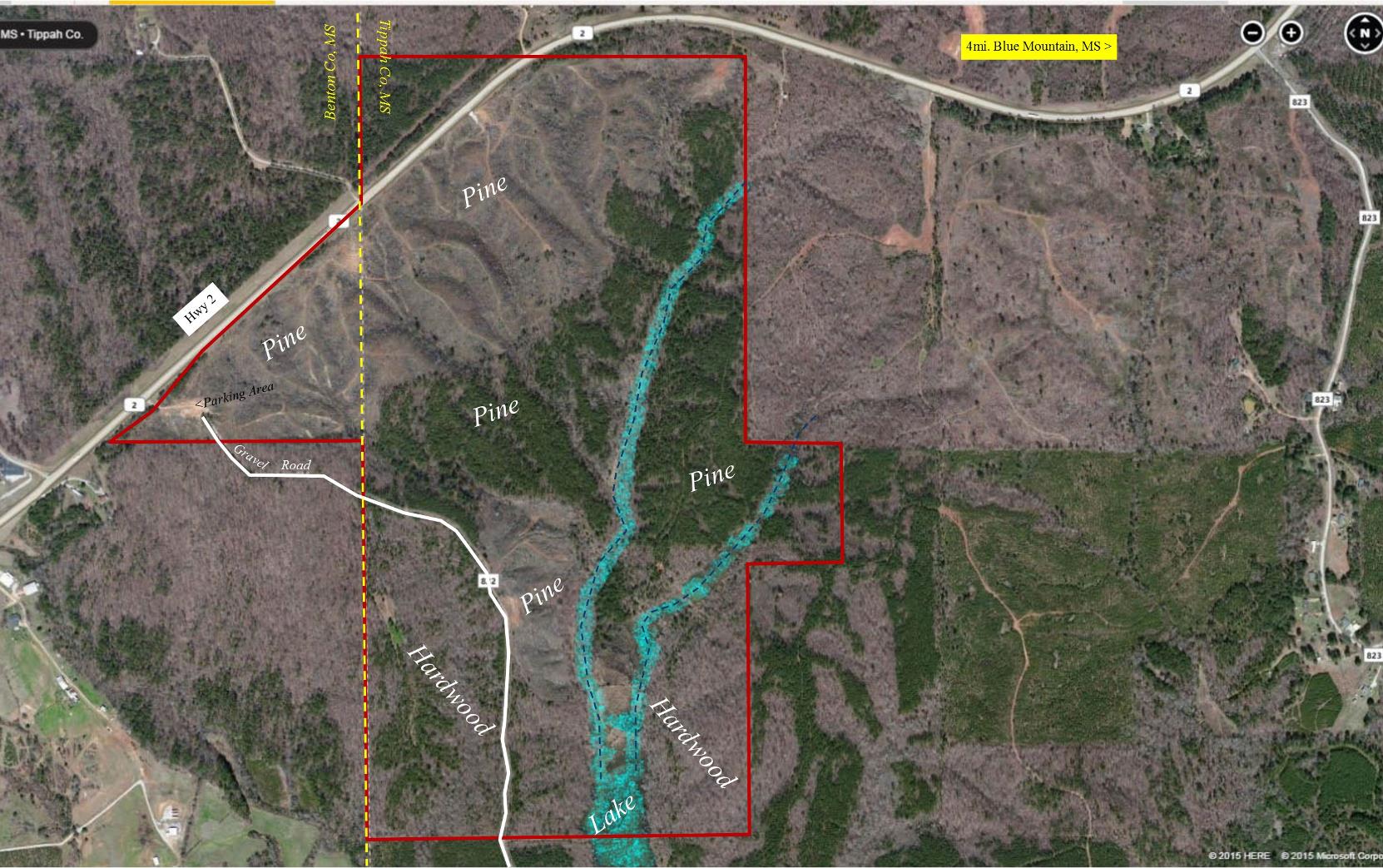 358.5 +/- Acres Tippah/Benton Counties, Mississippi – Highway Map
Tippah & Benton County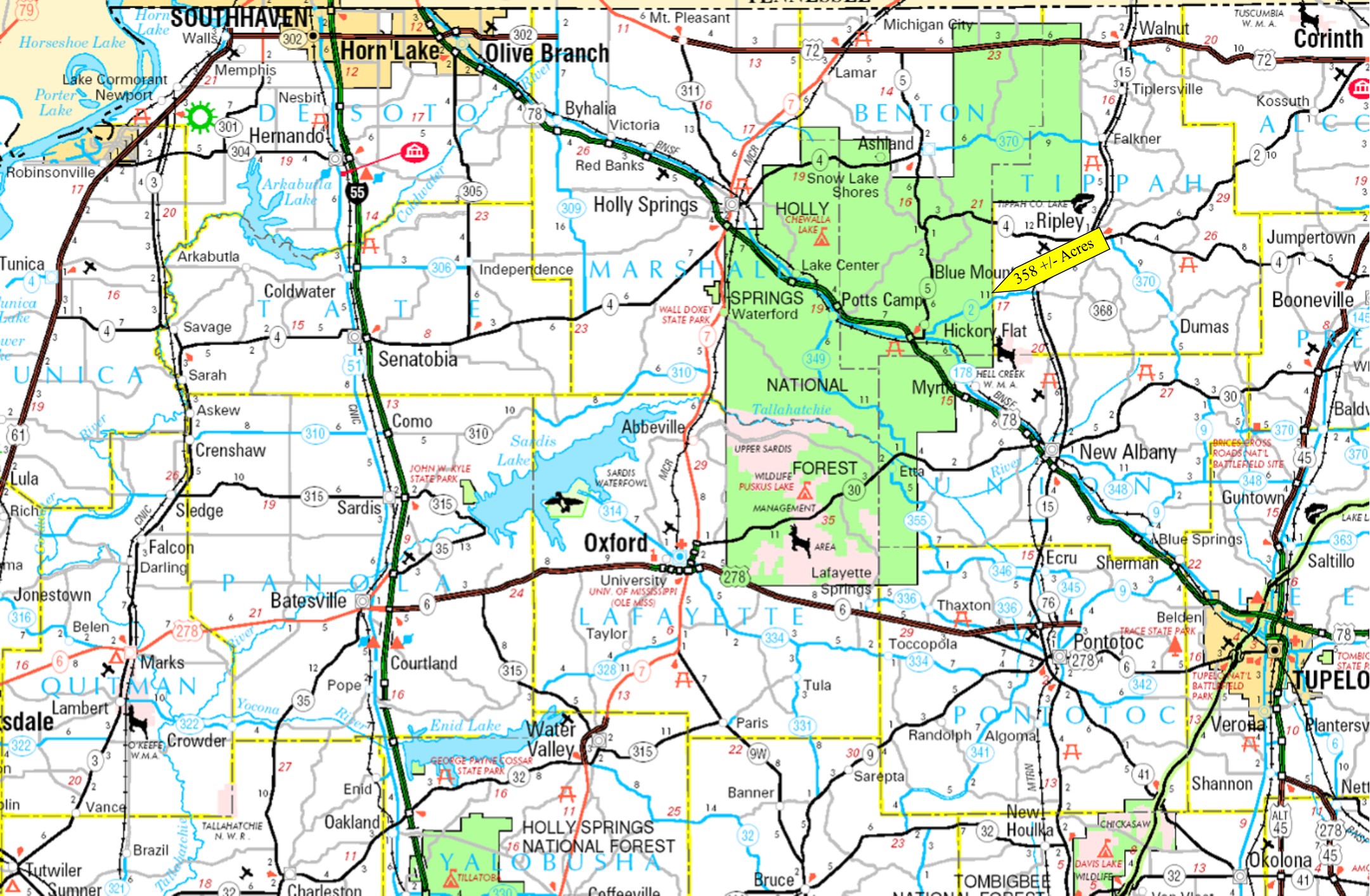 Photos: