40 ACRES CLAY COUNTY ARKANSAS, GREEN TIMBER DUCK & DEER
CLAY COUNTY ARKANSAS
Contact Agent:
BILL GATES 901-488-0368
Location:
6 miles North of Corning on CO RD 176, Co Rd 187 and Indian Creek Ditch.
7 miles West of Black River and Dave Donaldson WMA
Purchase Price:
$140,000.00 ($3500.00 Per Acre)
Property Description:
40 Acres Green Timber, planted food plot and house site with utilities.
Timber floods with overflow from Indian Creek or with relift pump.
Levee system with control structures holds water for ducks.
Ducks and Deer hunting with influence from thousands of acres of surrounding rice fields & woods.
Old house site idel for temporary camping facilities while hunting the area.
40 ACRES CLAY COUNTY ARKANSAS, GREEN TIMBER DUCK & DEER – Location Map
CLAY COUNTY ARKANSAS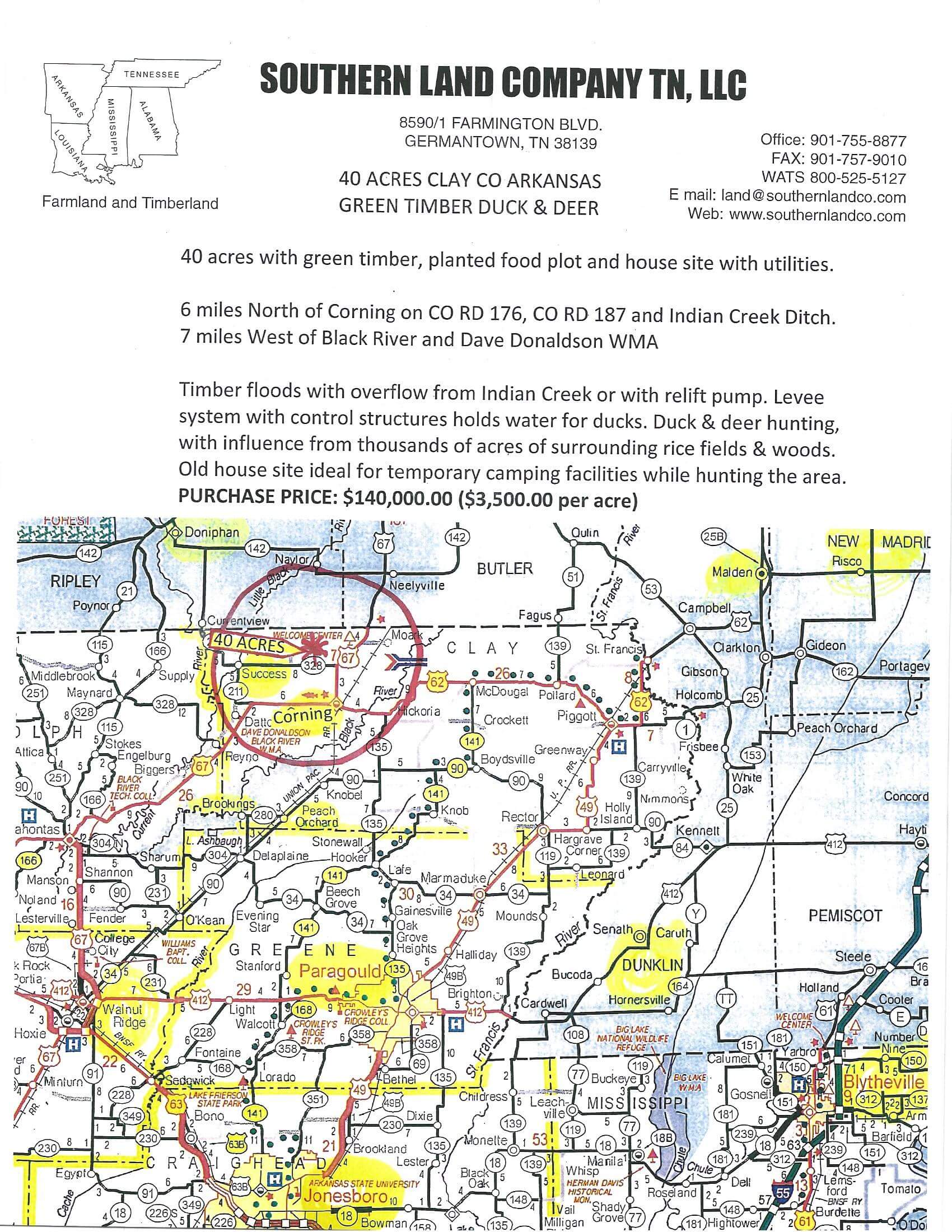 40 ACRES CLAY COUNTY ARKANSAS, GREEN TIMBER DUCK & DEER – Aerial Photo
CLAY COUNTY ARKANSAS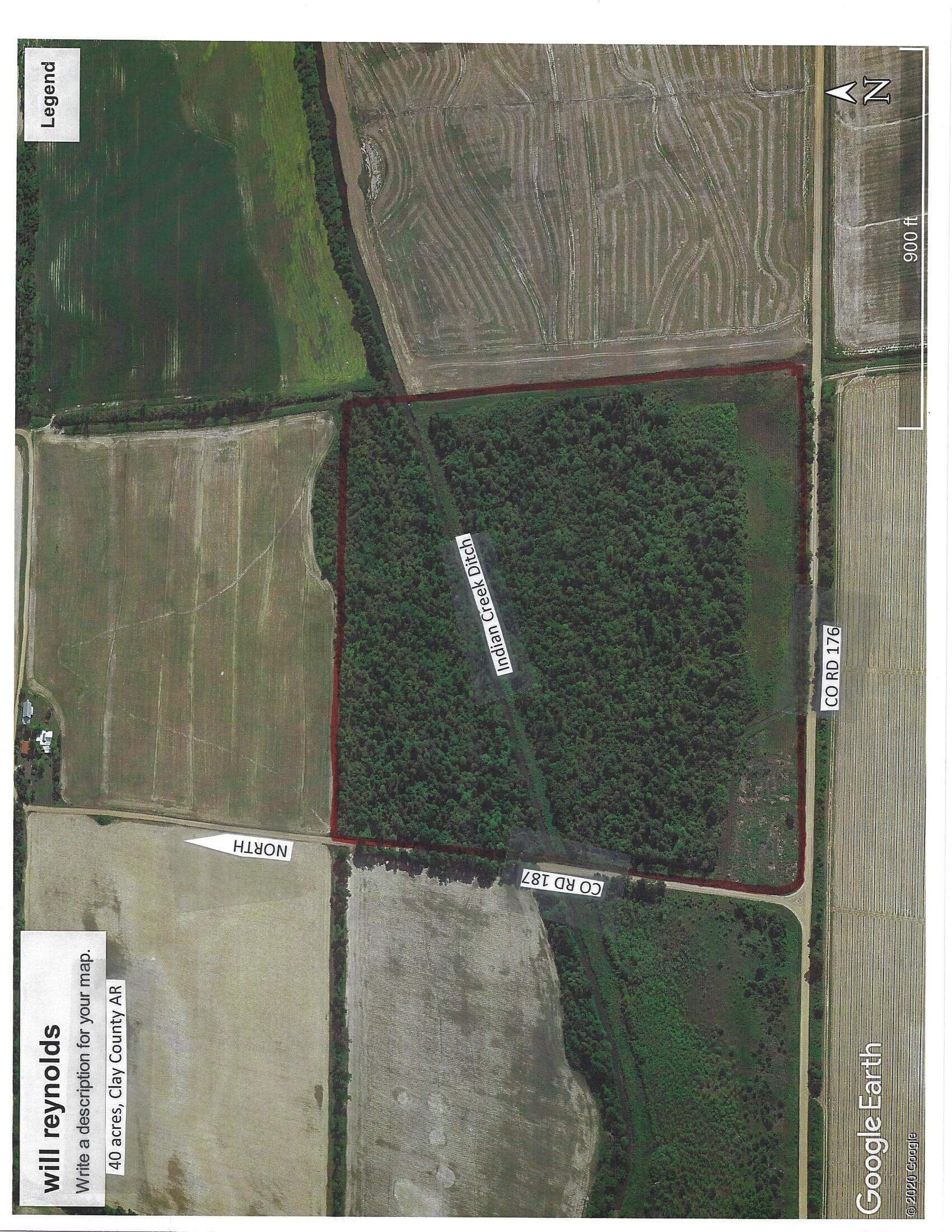 40 ACRES CLAY COUNTY ARKANSAS, GREEN TIMBER DUCK & DEER – Ownership Photo
CLAY COUNTY ARKANSAS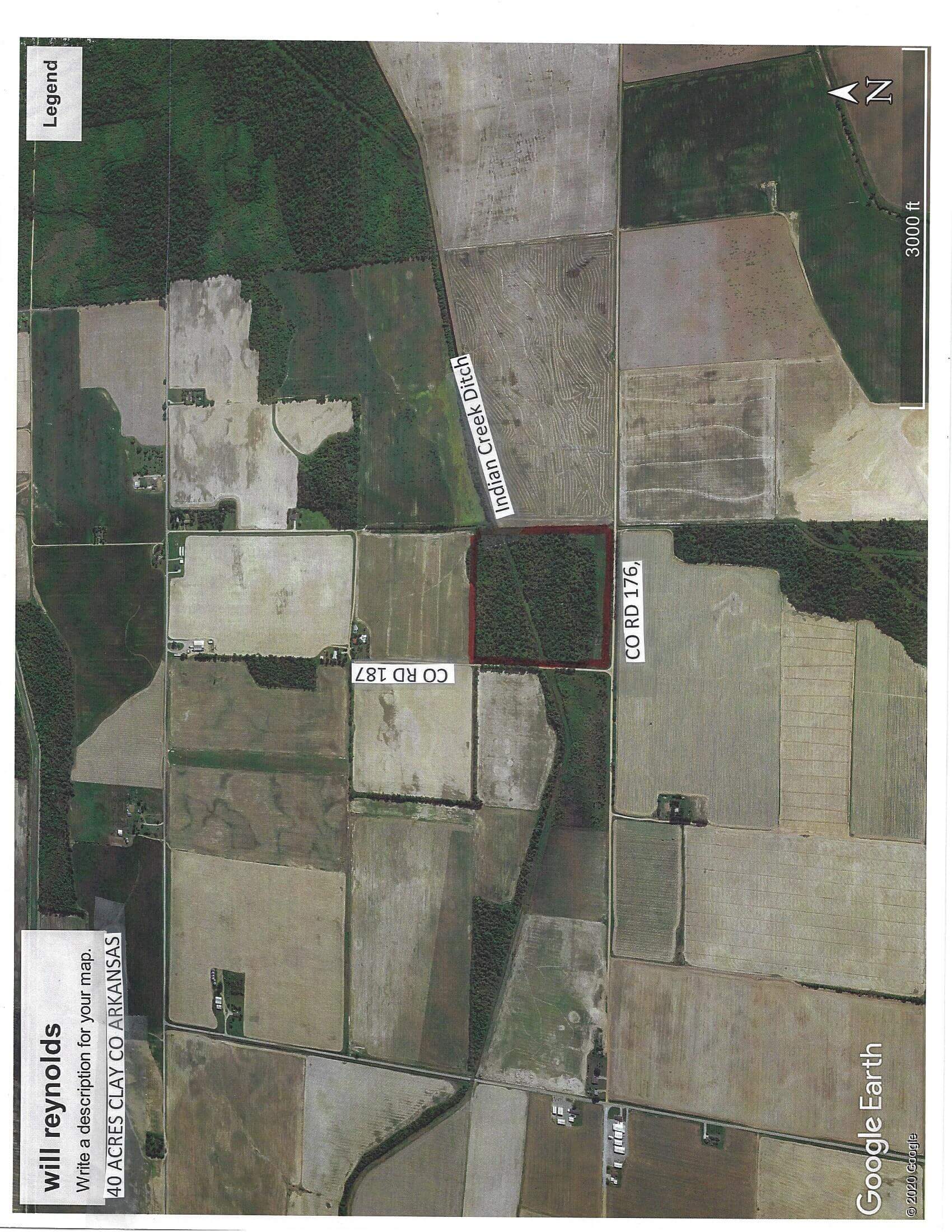 40 ACRES CLAY COUNTY ARKANSAS, GREEN TIMBER DUCK & DEER – Highway Map
CLAY COUNTY ARKANSAS