469 +/- Acres, Jackson County, Arkansas
JACKSON COUNTY
DUCK & DEER HUNTING LAND
Location:
Approximately 1 mile West of Newport on CR 132, off CR RD 13
Acreage:
469.45 Acres Total with 452.83 acres WRP and 16.62 acres woods and building sites.
Features:
Property is in a 30 year WRP plan since March 30, 2004 -with extensive hardwood tree planting and water fowl habitat development with levees and water control structures.
Property has  outstanding duck and deer hunting with influence from thousands of acres of adjoining White River bottom farm land and hunting land.
Property floods naturally from White River and is set up to add a well and underground pipe with risers to guarantee early water for waterfowl.
Purchase Price:
$586,812.50     or          ($1,250.00 per acre)
Trades of other Real Estate considered
469 +/- Acres, Jackson County, Arkansas – Location Map
JACKSON COUNTY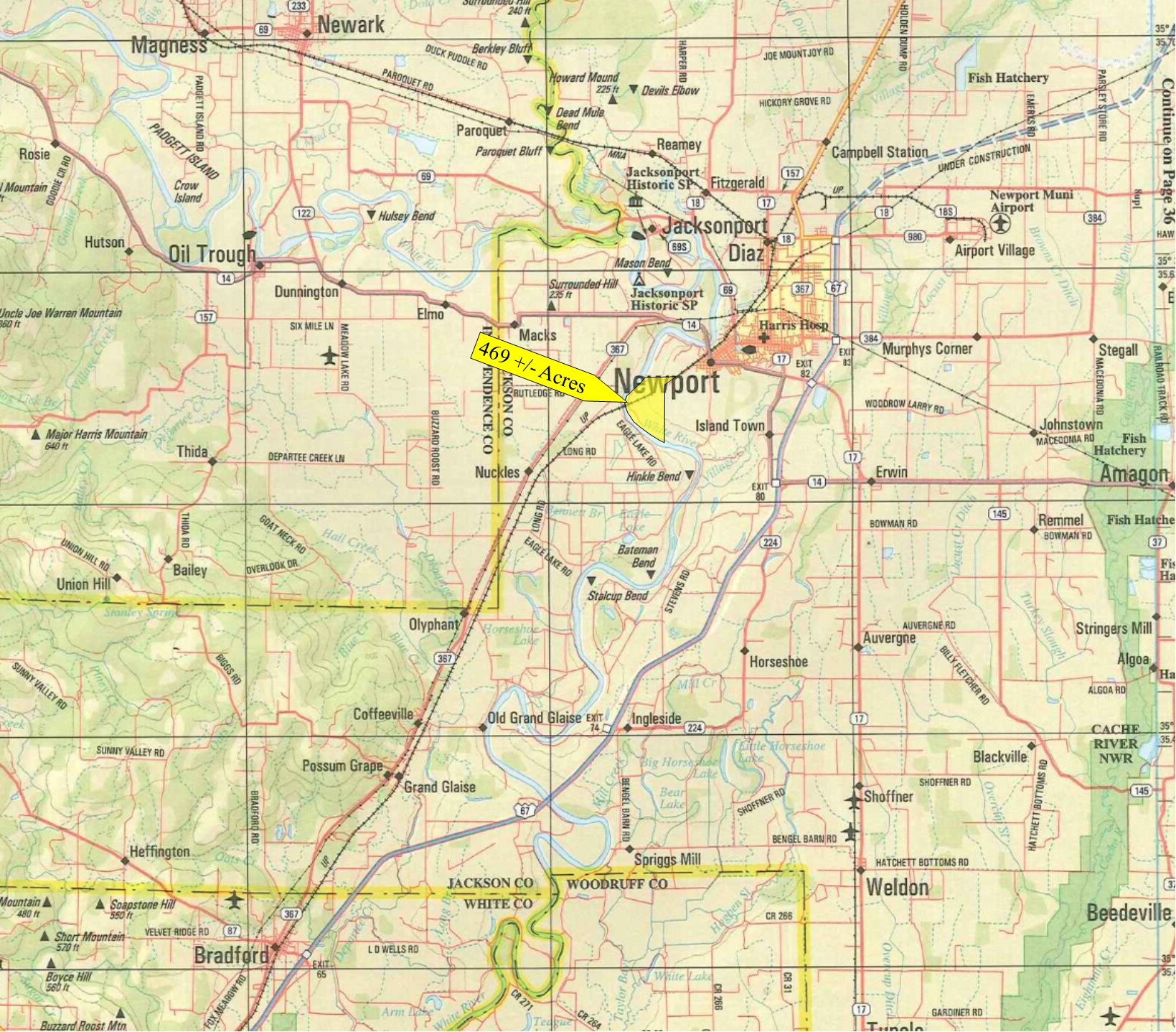 469 +/- Acres, Jackson County, Arkansas – Aerial Photo
JACKSON COUNTY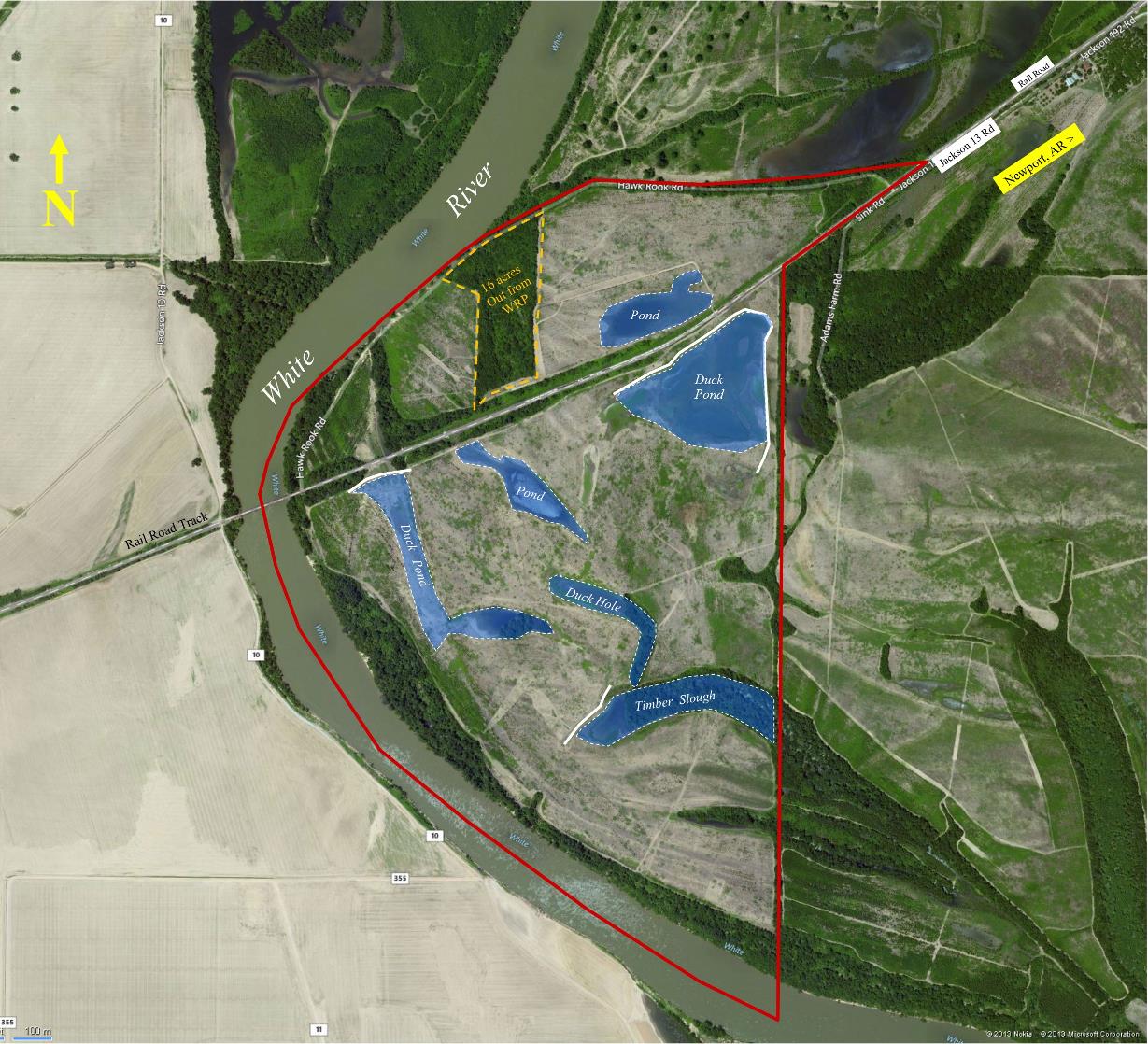 Photos: