638 +/- Acres, Monroe County, Arkansas
MONROE COUNTY
FARM LAND
Location:
Located approx. 2 miles NE of Brinkley, East of Hwy 49, off Weaver Rd, at Fargo.
Acreage:
638 Acres total by tax rolls with 587 acres cultivated.
90% irrigated from 9 irrigation wells and one relift with a tail water recovery system.
Predominately Calhoun and Grenada silt loam soils capable of high production in Rice and all Grain crops.
Features:
Farm lease in effect 2015-2019 for 25% crop share.
Purchase Price:
$2,234,645.00
to be sold in conjunction with Seller's 771 acres in Poinsett County, AR, and Seller's 124 acres in Shelby County, TN
638 +/- Acres, Monroe County, Arkansas – Location Map
MONROE COUNTY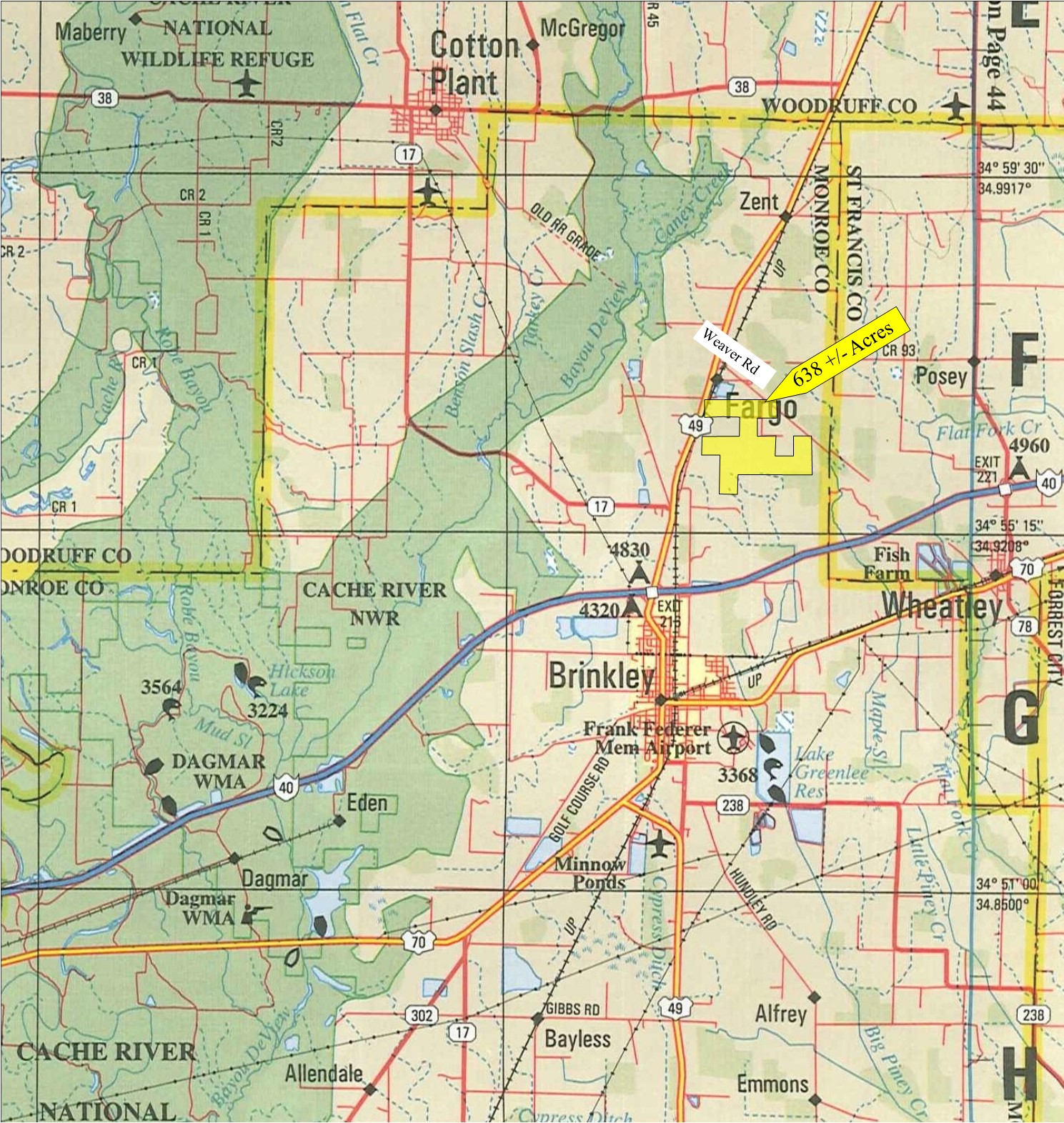 638 +/- Acres, Monroe County, Arkansas – Aerial Photo
MONROE COUNTY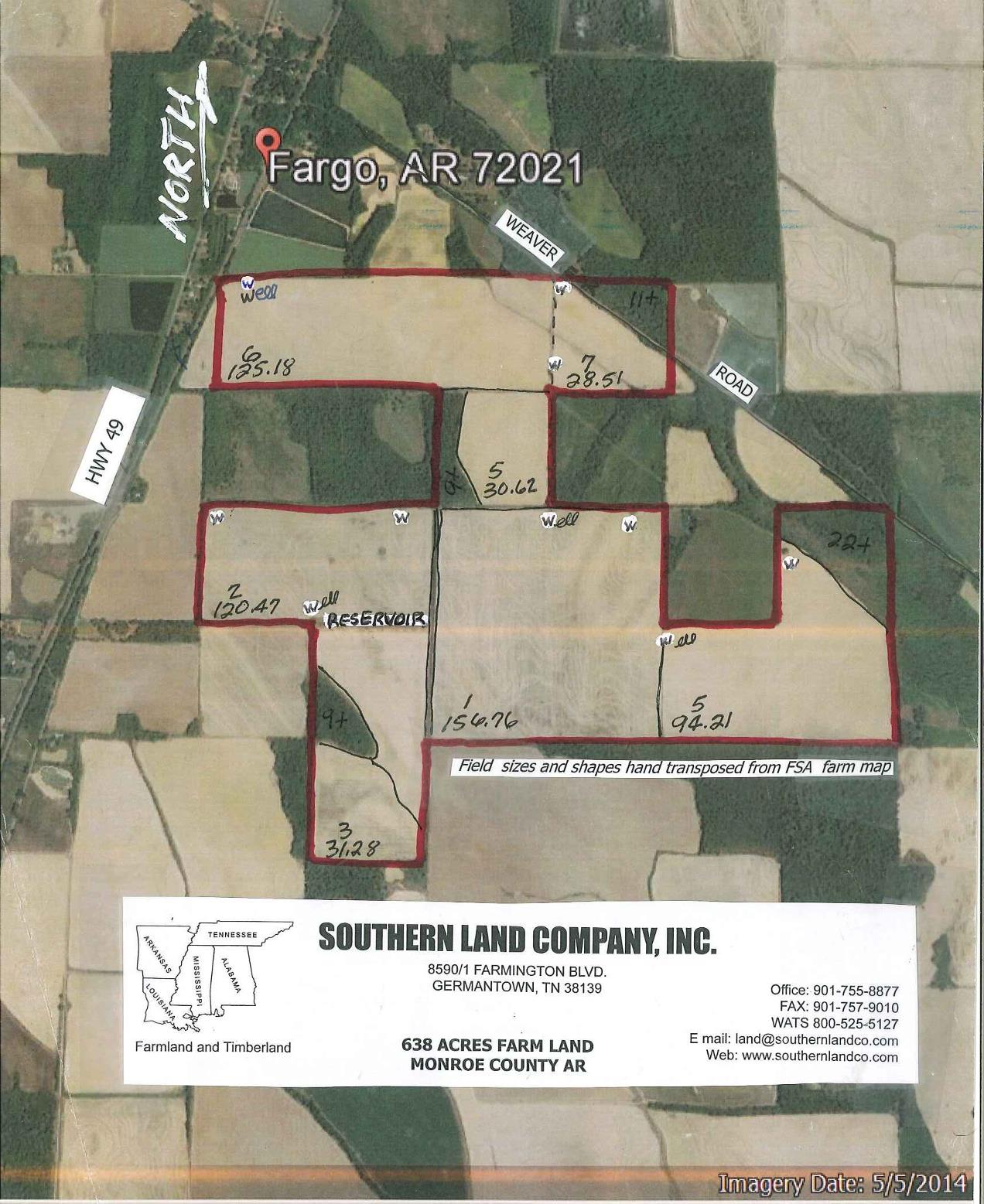 638 +/- Acres, Monroe County, Arkansas – Highway Map
MONROE COUNTY