79 +/- Acres Reelfoot Lake Duck Hunting! -Obion Co, TN
Contact Agent:
Lake Gates 901-493-5925
Location:
Accessed off Hwy 157 at Walnut Log, TN -Located on the East side of the Upper Blue Basin of Reelfoot Lake, & adjoining Reelfoot NWR.
Drive times: Nashville: 3 hours, Memphis: 2.5 hours, Hickman, KY: 30 min, New Madrid, MO: 1.5 hours, Jackson, TN: 1:45 min
Acreage:
79.3 acres by Survey
Features:
Outstanding Duck Hunting over naturally Flooded Green Timber & Cypress Timber duck holes, some of which can be seasonally planted for waterfowl. Deer & Turkey hunting in timber adjoining WMA & neighboring fields planted in Corn. Property is influenced by Reelfoot Lake, Mississippi River flyway, Reelfoot Wildlife Management Area, & National Wildlife Refuge.
Purchase Price:
$400,000.00
Improvements:
2 -wood framed duck blinds
Property Description:
Seasonally flooded wetlands, Hardwood & Cypress timber adjoining farmland & NWR woods & WMA woods & field plots.
79 +/- Acres Reelfoot Lake Duck Hunting! -Obion Co, TN – Location Map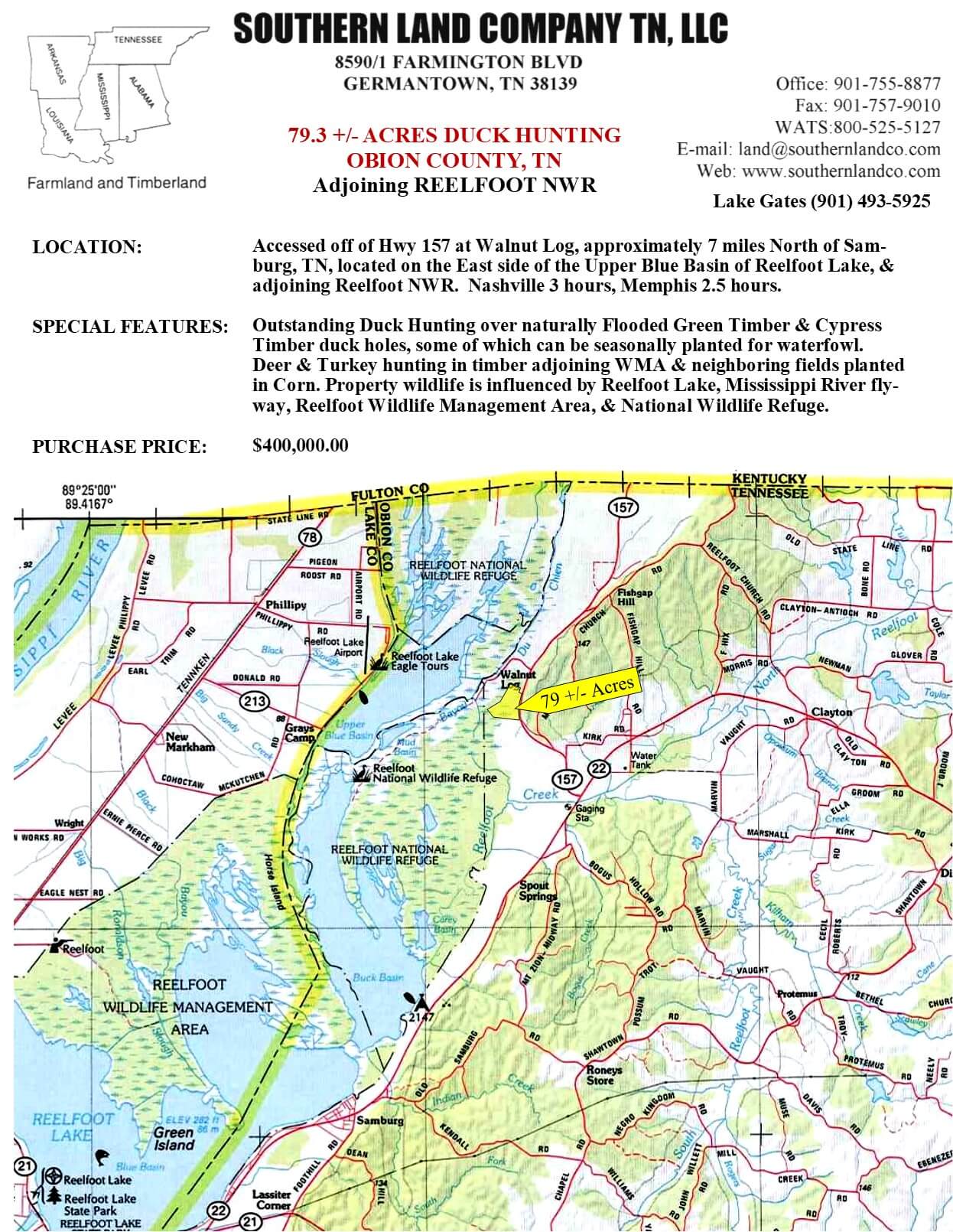 79 +/- Acres Reelfoot Lake Duck Hunting! -Obion Co, TN – Aerial Photo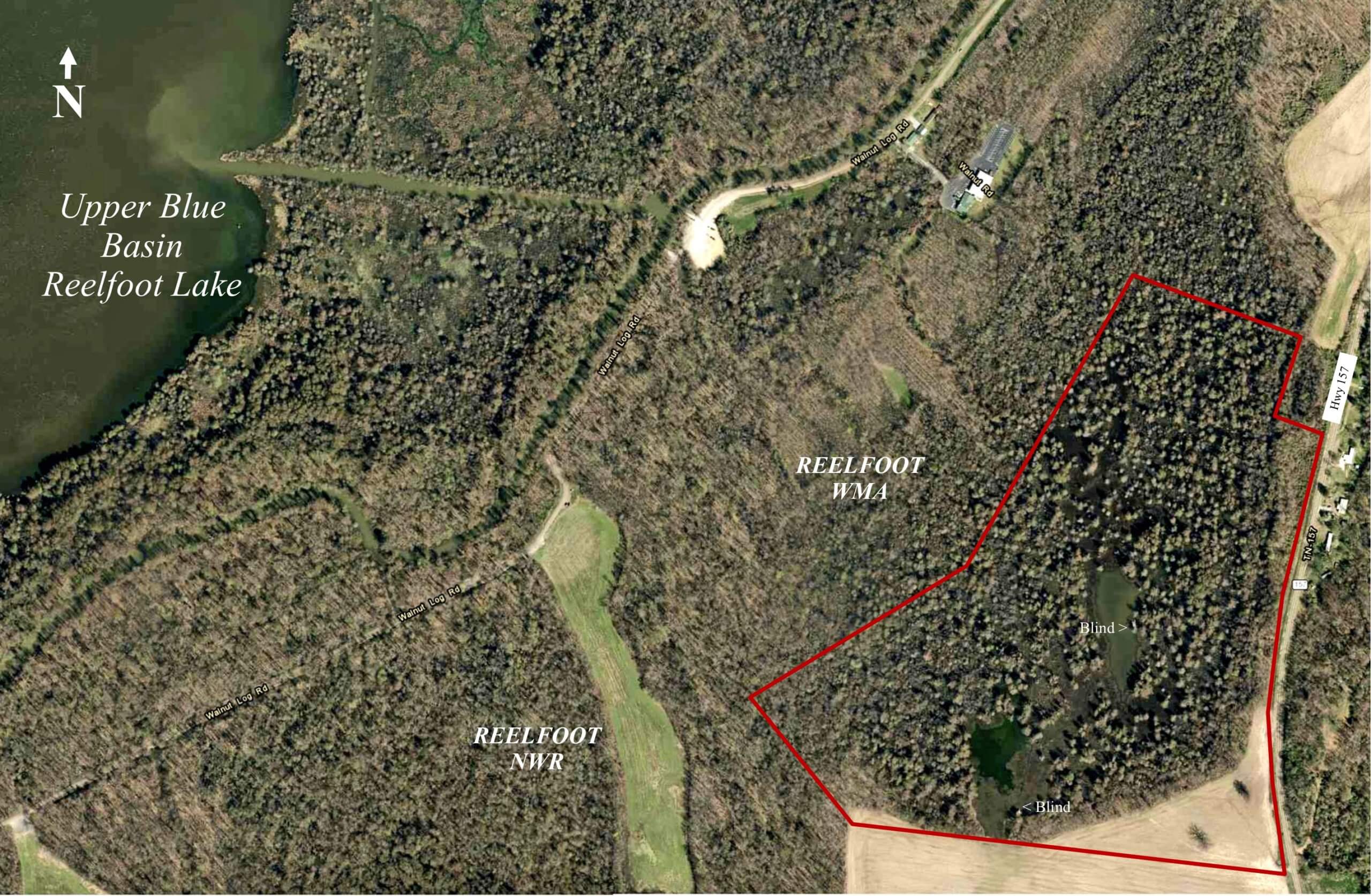 79 +/- Acres Reelfoot Lake Duck Hunting! -Obion Co, TN – Ownership Photo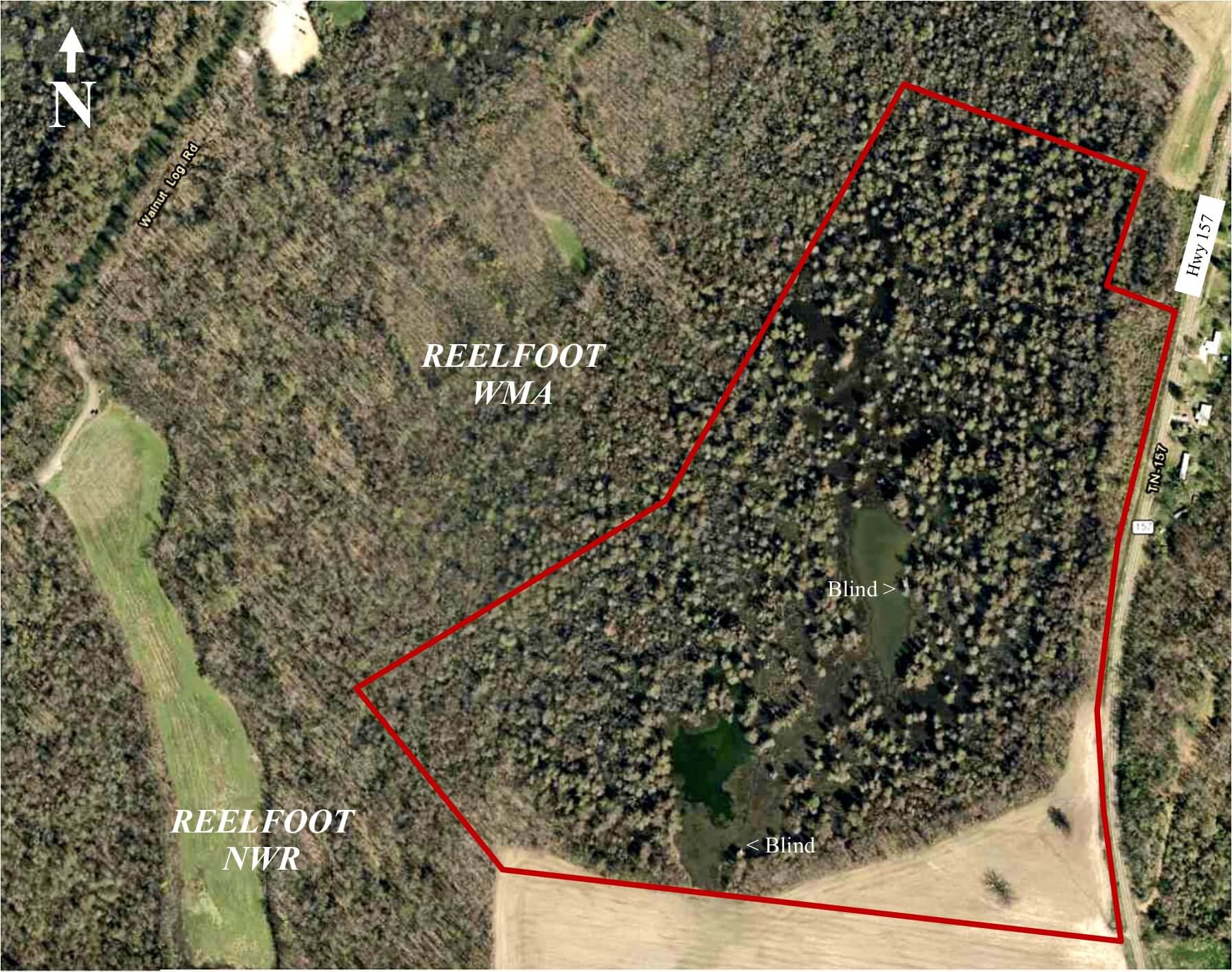 Photos: