80 +/- Acres Hatchie River Hunting & Fishing Cabin -Haywood Co, TN
Contact Agent:
Lake Gates 901-493-5925
Location:
Approximately 4 Miles South of Brownsville on HWY 76 and on the  Hatchie River, bordering the Hatchie National Wildlife Refuge. 60 Miles from Memphis , 25miles from Jackson TN, 150 miles from Nashville.
Acreage:
80 acres total, by Haywood County tax roll, with over one mile frontage on Hatchie River
6.17 acres FSA cultivated farm land rented for $800.00 annually.
19.3 acres in CRP Tree Program paying owner $2,941.00 annually until 9/30/2029
CRP trees are 30 years old and in excellent timber growing stage with future value
5+/- acres food plots
50+/- acres in scattered river bottom and upland timber
Purchase Price:
$399,000.00 PRICE REDUCED: $375,000.00
Property Description:
Rustic Cypress camp house with a large screened porch overlooking the Hatchie River
Large deck leading from camp house to a floating dock in the river.
Concrete boat ramp allowing year round access to the river
Two shop and storage buildings for farm equipment, ATV's, boats, & hunting equipment.
Camp house rented for $500.00 per month, with possession upon notice from owner.
Interior road systems are maintained for good access to all parts of the property.
Food plots are planted for wildlife in addition to orchards with hundreds of apple, pear, persimmon, chestnut and oak trees producing soft and hard mast for wildlife.
Property is influenced by the Hatchie National Wildlife Refuge with thousands of acres of hardwood timber and old river lakes and sloughs, holding deer, turkey and ducks.
80 +/- Acres Hatchie River Hunting & Fishing Cabin -Haywood Co, TN – Location Map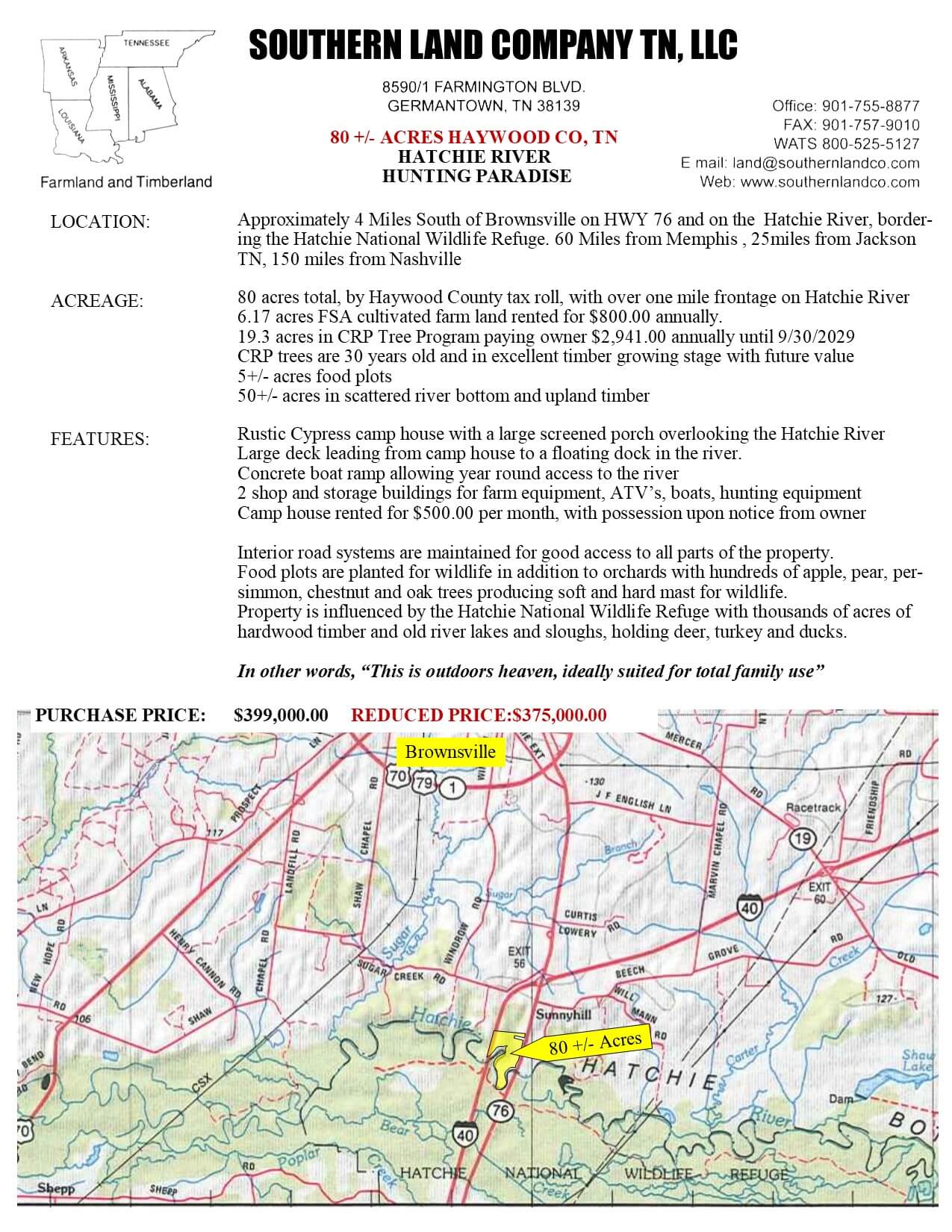 80 +/- Acres Hatchie River Hunting & Fishing Cabin -Haywood Co, TN – Aerial Photo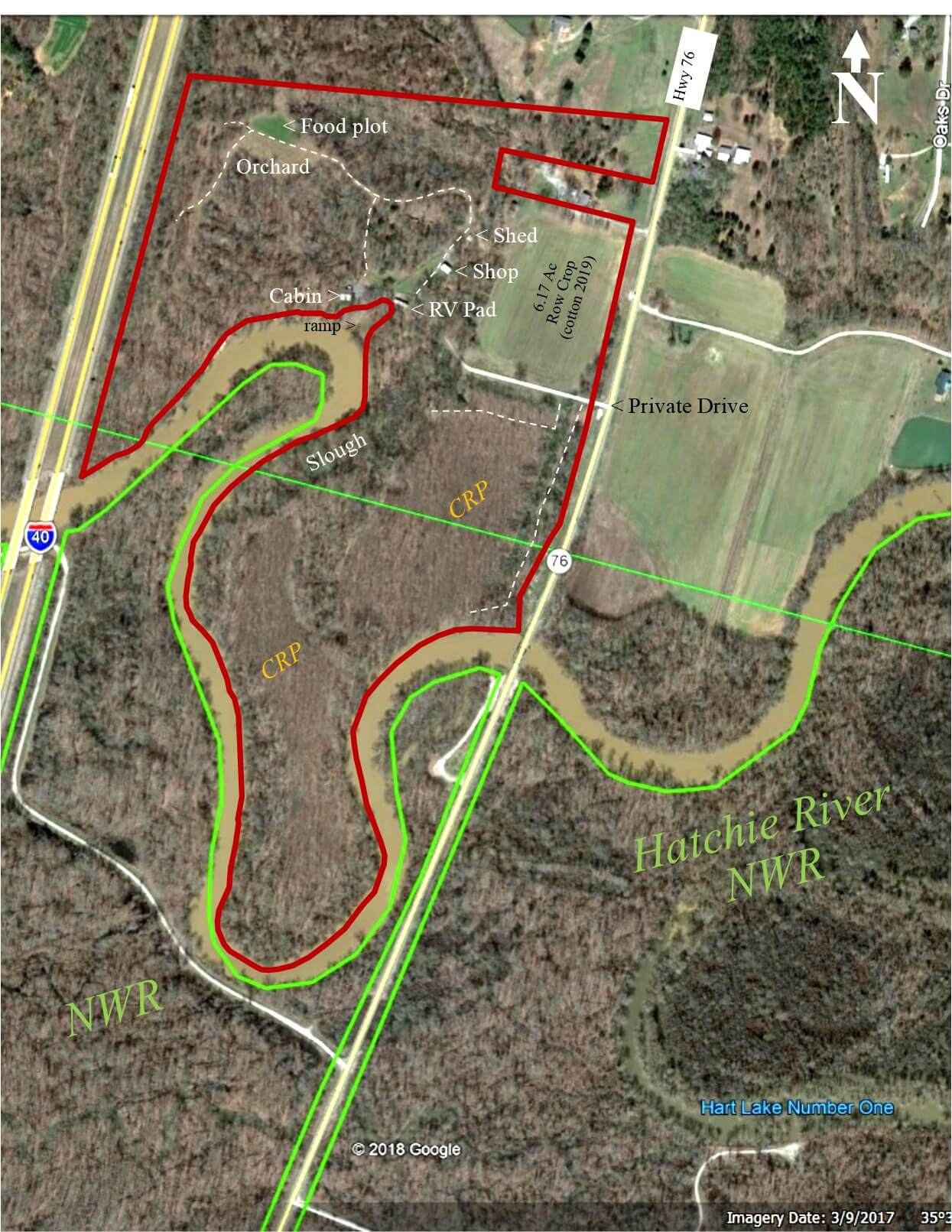 80 +/- Acres Hatchie River Hunting & Fishing Cabin -Haywood Co, TN – Ownership Photo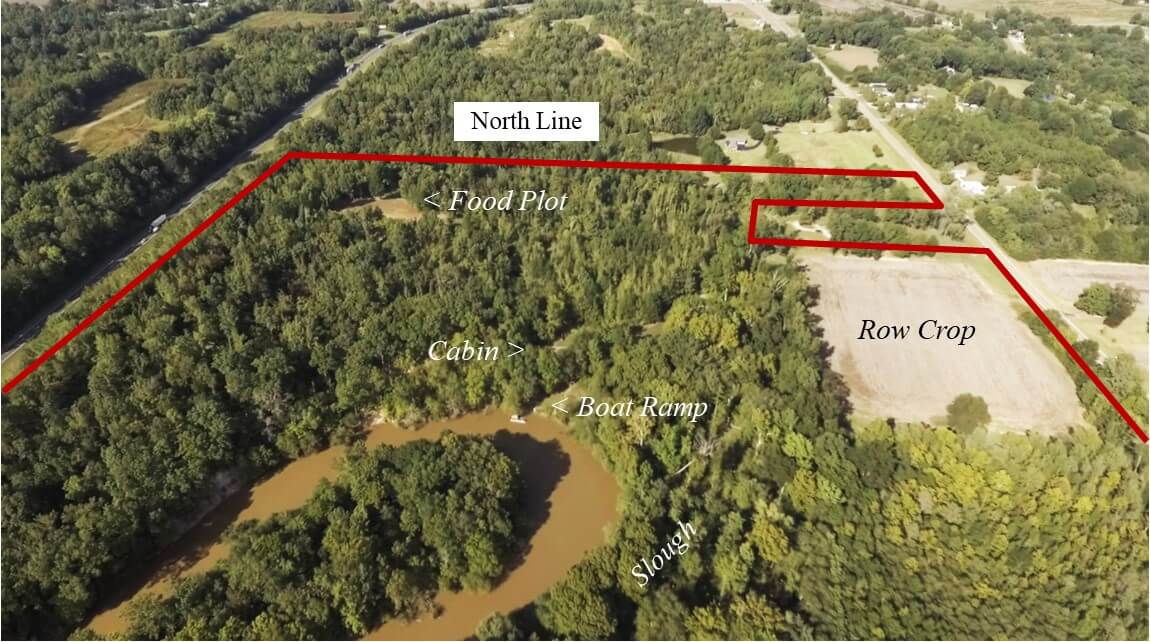 80 +/- Acres Hatchie River Hunting & Fishing Cabin -Haywood Co, TN – Highway Map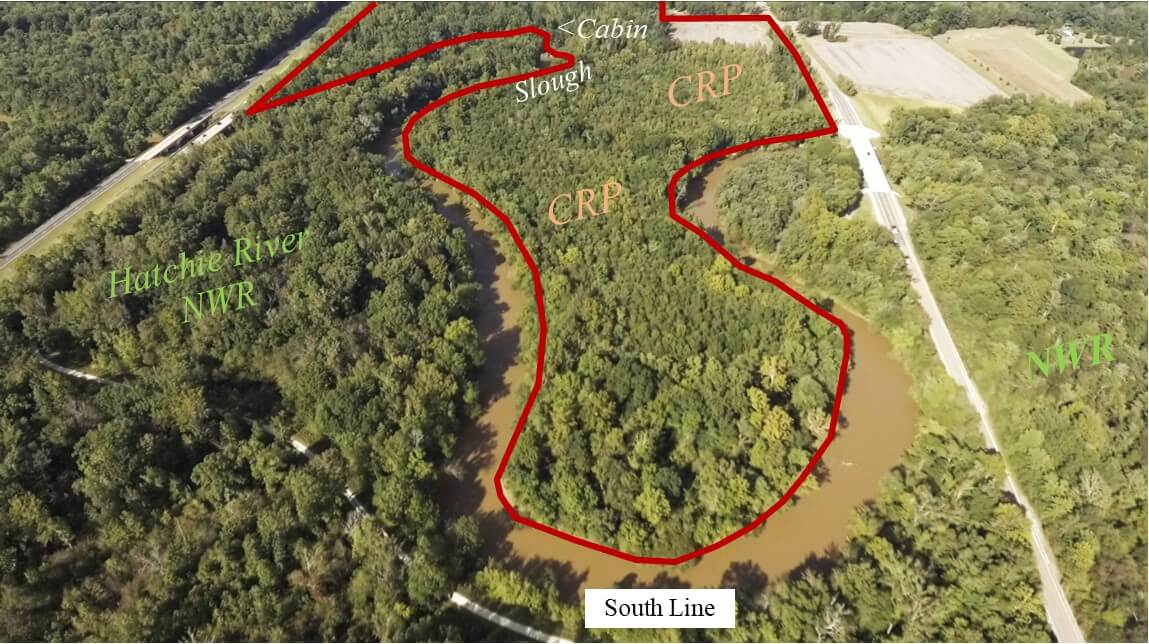 Photos: