834 ACRES FARM AND TIMBER LAND, PHILLIPS COUNTY ARKANSAS
Contact Agent:
Colt Aldison 662-604-3035
Location:
Approx. 2 miles West of Lake View on Levee CO RD 470 off HWY 44, 20 +/- miles South of Helena. Approx. 90 miles to Memphis, TN & 125 miles to Little Rock, AR
Acreage:
834 acres, Total, 674.1 acres FSA crop land 160 +/- acres timber, creek, roads
Features:
Farm has excellent deer hunting, with a local reputation for consistent harvesting of big bucks. The deer holding power of the timber is greatly increased during the winter months when Big Creek floods up a couple of miles away. The farm is located in an intense waterfowl flyway, with major influence form the White River National Refuge and Big Creek to the West and the Mississippi River to the East. Thousands of acres of neighboring farm land are flooded for waterfowl after harvest because of this flyway location. The farm lays in a manner that will allow easy land forming with levees
for more efficient crop production, along with the addition of duck pits and blinds for duck hunting. Some of this can be done with cost assistance for the government. The results would allow major income increases in farm and hunting rent. The annual farm rent to a new owner for 2020, 2021, and 2022 will be $101,100.00 based on $150.00 per acre, with owner having hunting for personal use or additional income from rental.
Purchase Price:
$3,000,000.00 ($3,600.00  per acre). Farm and timber land divisions considered
Improvements:
Six irrigation wells (two electric & four diesel)
Property Description:
Flat to gently sloping farm land, 100% irrigated and made up of Amagon, Foley and Dundee Silt Loam soil types, capable of high yields in cotton, corn, soybeans, milo and rice when irrigated. 160 +/- acres of timber was cut 20+ years ago and is in good young timber growing stage holding wildlife and used for hunting.
CROP BASES:    Wheat=173.9 ac @ 38 Bu, LG Rice=254.3 ac @4347#,Milo= 16.8 ac @ 57 bu, MG Rice=19.3 ac @ 4347#, Soybeans=383,7 Ac @ 29 bu.
834 ACRES FARM AND TIMBER LAND, PHILLIPS COUNTY ARKANSAS – Location Map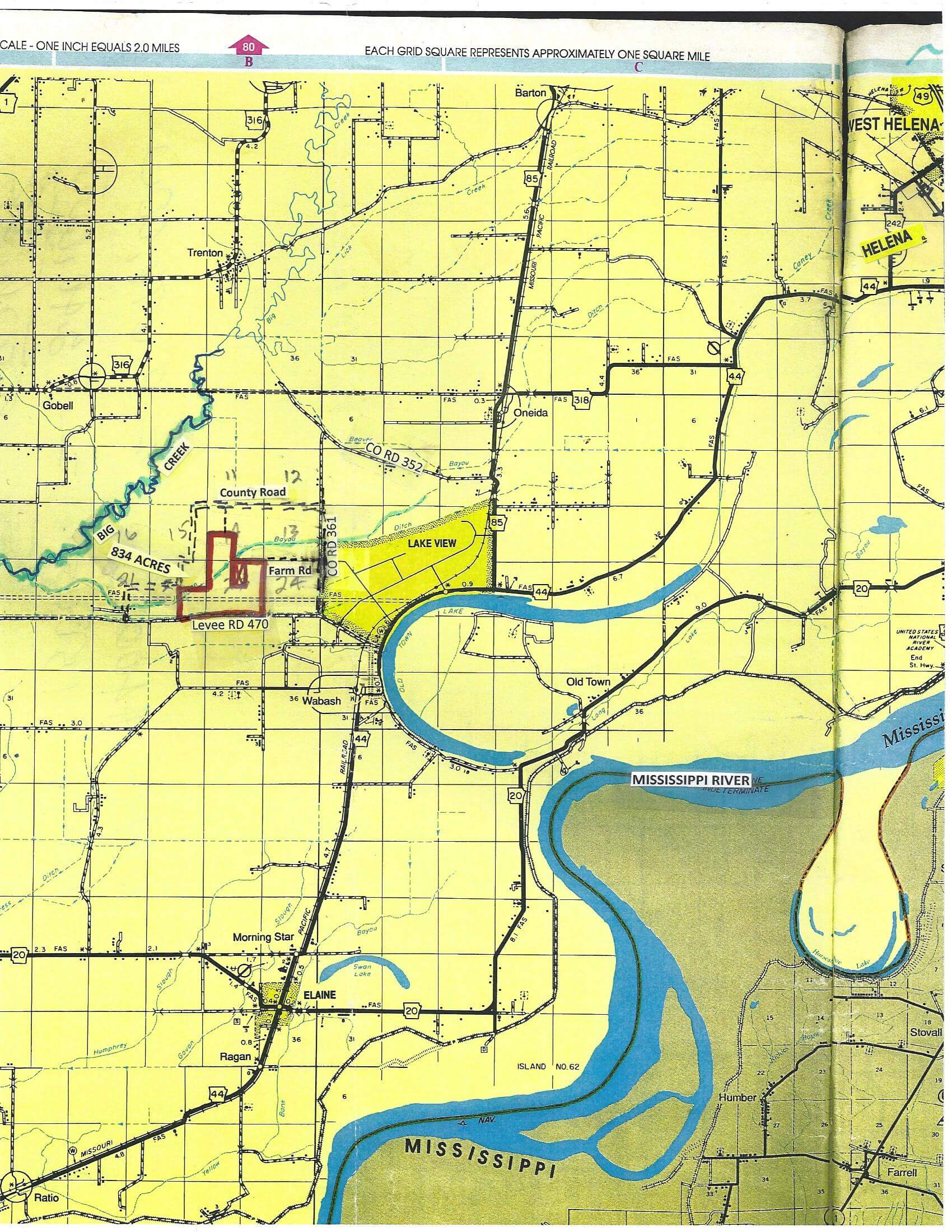 834 ACRES FARM AND TIMBER LAND, PHILLIPS COUNTY ARKANSAS – Aerial Photo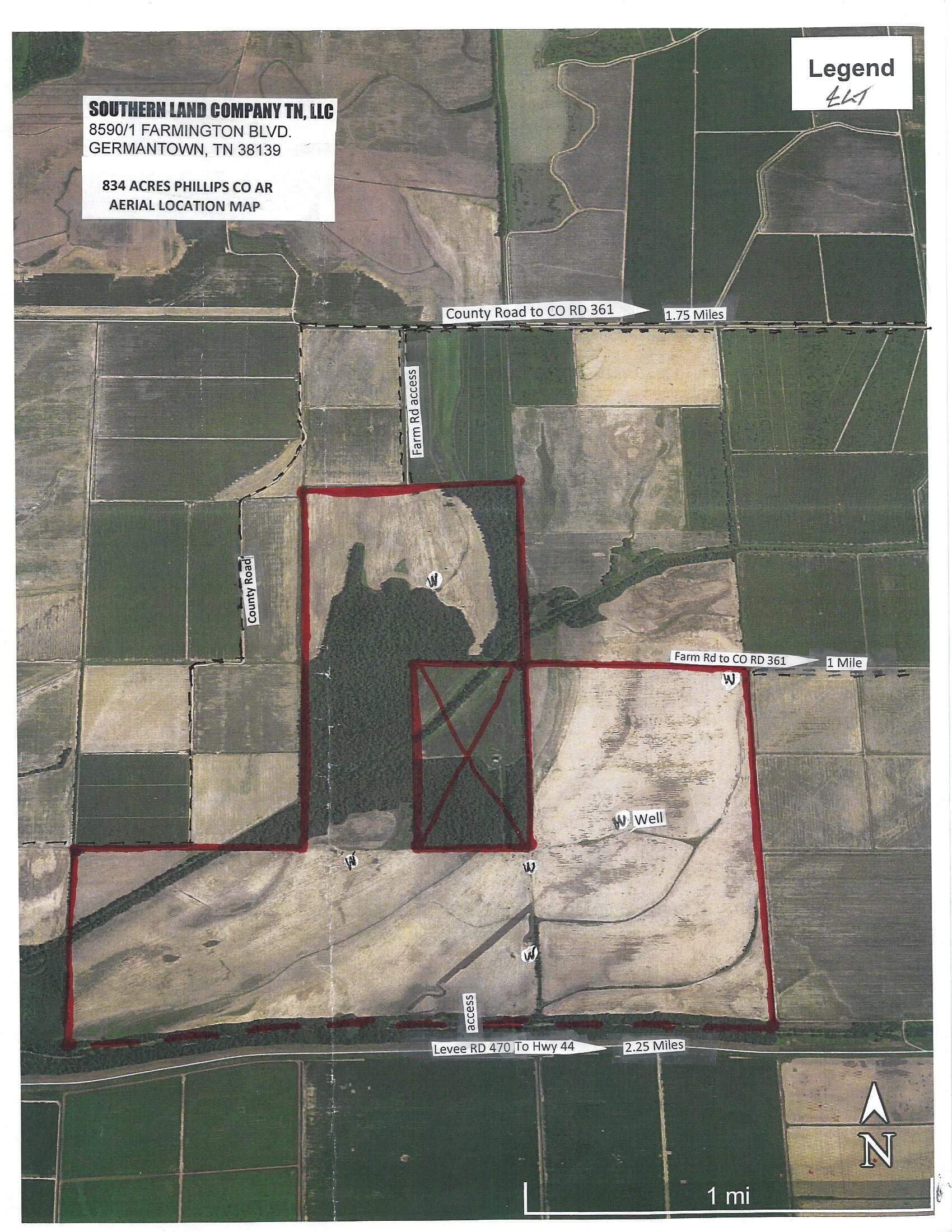 Photos: